The Student Leadership and Professional Competencies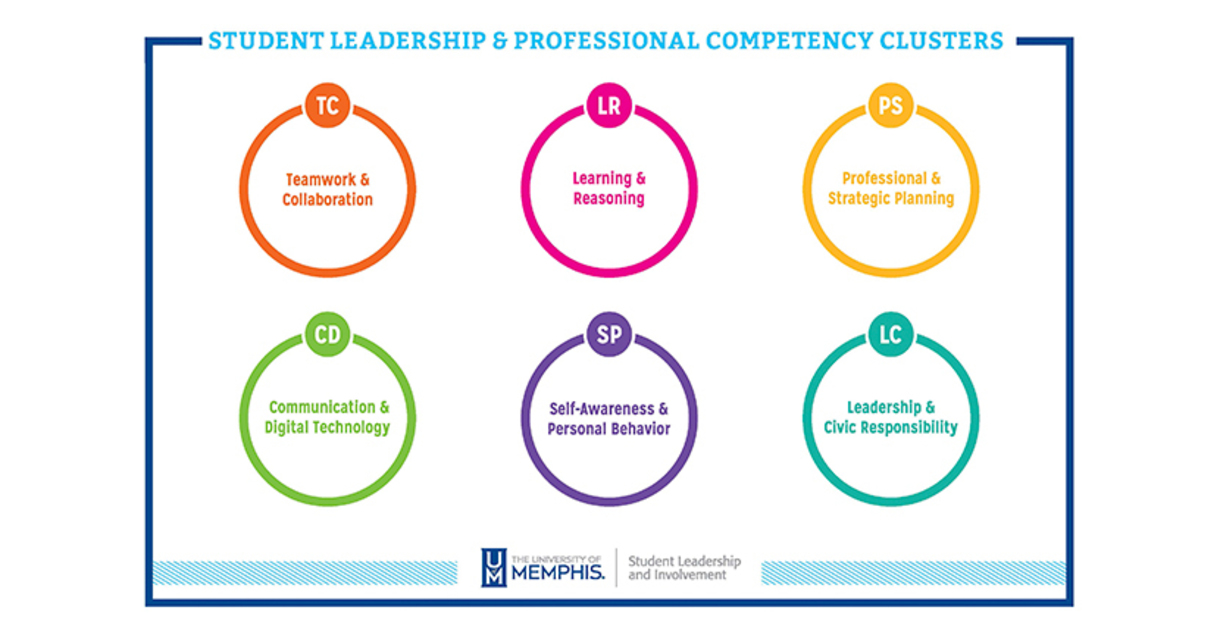 Employers are seeking essential skills in their hires. Across a range of fields, there is a demand for college graduates who can enter into the work environment and address problems and opportunities. There is also growing expectation around how higher education prepares students to understand the challenges they will face as well as address them in a timely and appropriate way.
Grounded in research on leadership education and studies conducted by the National Association of Colleges and Employers, the Student Leadership and Professional Competencies have been identified for University of Memphis students. These competencies are: communication and digital technology, leadership and civic responsibility, learning and reasoning, professional and strategic planning, self-awareness and personal behavior as well as teamwork and collaboration.
Students can track their development across the competencies through reflections in the Experience feature of Tiger Zone. By tracking their competency growth, students are able to reflect on how their experiences support their learning and contribute to their post-collegiate professional life. Students can access their account using their myMemphis credentials. For questions, or if you would like to review the process of tracking competencies, please contact Brian Deal at btdeal@memphis.edu.
SLPCs: A Comprehensive Implementation
Our commitment is very strong in Student Affairs to help students gain these six essential competencies for the global workforce. Each of our departments has identified at least one competency cluster to emphasize to students. We will continue to document our progress and highlight in future annual reports. We look forward to increased awareness of these competencies and hope we can engage faculty from all disciplines in promoting the application of SLPCs for potential employment and our global society.