Creating Tiger Records.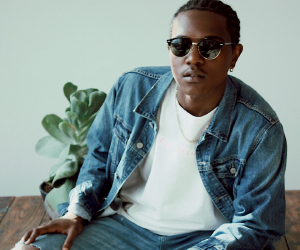 Deontay Smith
Like most freshmen who enter college for the first time, I was unsure of my life purpose and had no clue what type of career would be best for me to pursue. Initially, I started out as a nursing major solely because my parents thought it was the most suitable and profitable career choice. Similarly, to a cub in a lion's den, I found myself being easily influenced with no true values or beliefs to stand by. I frequently partied and rarely completed my homework. As a result, my class attendance became less of a priority. By the end of my first semester as a sophomore, I decided to drop out from the University of Memphis (UofM) and begin traveling. At the time, I believed school just wasn't for me. So, I followed my heart and explored the U.S. while working from time to time.
Although, in hindsight, it was a horrible idea to travel without having consistent income, taking a break from college was overall, one of the best decisions I've ever made. It gave me time to really mature and grow. I began to develop a new optimistic perspective towards life, as well as my own set of beliefs/values that I stand by to this day such as, one should speak up for what is right, one should be patient yet hungry and persistent, and the mind is a powerful tool.
Additionally, I had time to focus on music, more specifically, artist management. I landed a job as an assistant manager for Music Artist Dylan Amore and after only a few months, fell in love with it. The experience led me to have a talk with myself one evening, and I soon realized that it wasn't the idea of college that I disliked but rather the major I had pursued—nursing. So, I decided it was worth giving school another chance. I later enrolled in a local community college and took a couple of Music Business classes to ensure I was truly interested in studying the field. Fortunately, I not only passed my classes but also enjoyed the material that I learned. I was able to apply the knowledge that I gained from class towards my new job and everyday life. Thus, it wasn't long before I returned to the UofM and this time, with a purpose. I was no longer a cub, but a Tiger.
I later learned that to be accepted into the Music Business program, candidates must have a musical talent, such as singing. Although I didn't qualify, I still wanted to obtain a position in the music business that would allow me to work in a record label with artists and other likeminded people. So, I went and discovered ways to make my vision come true. I scheduled a meeting with one of my peers, Cedric, and discussed my idea of starting an official record label at UofM— Tiger Records. He was also on board with the idea and together, we planned out the next steps to making it a reality. Our goal was to help our artists and members discover their passions and sharpen their crafts while also positioning the record label as a vital force on campus and in the Memphis community. As a start, we began to research other labels and became inspired by another university that currently has one of the most accomplished and credible record labels I've ever seen on a collegiate level.
Cedric, Dylan and I also believed that we had the potential to start a successful record label here, at UofM. We quickly worked up a proposal to make Tiger Records a registered student organization (RSO) on campus and received approval. Next, we developed a diverse executive board to consist of a president, vice president, chief financial officer and secretary. We also created committees for artist & repertoire (A&R), artist development, marketing, artist management, fundraising, producing and engineering.
Without having any prior experience, I knew that being the vice president could have its challenges but that didn't discourage me from putting my best foot forward and succeeding. I'm pleased to say that thus far, we've had fifteen people audition for an opportunity to join our record label. Of those, three have been signed, and we plan to bring on even more.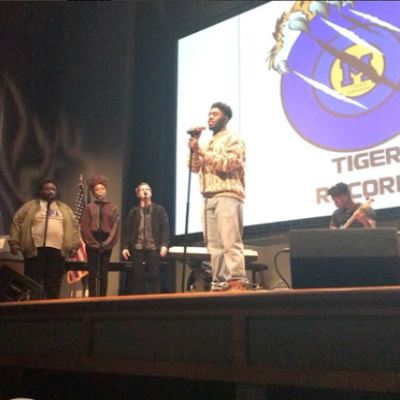 Within four months, Tiger Records has grown from three members to 37 which has laid the foundation for it to be a functional label and RSO for years to come. Throughout this experience, I've learned that if a vision comes to mind, it can be achieved. I found something that I was passionate about and made it happen. I encourage other students to also find what they love and be great in it. Don't worry about the money. Focus on becoming successful and everything else will follow. If you wish to do something that hasn't been done before, go for it and be the first at it. That's the philosophy that created Tiger Records, and it's the same philosophy that will keep it going.
Although there's been many bumps in the road, I appreciate my journey and where it has taken me. Now, I can proudly say that I rarely party, I do homework frequently and I've made classes a priority. I've learned that to be a good student of life, one must make changes for the better and never let the past determine the future. After all, it's not about where you've been, but where you're going that matters.