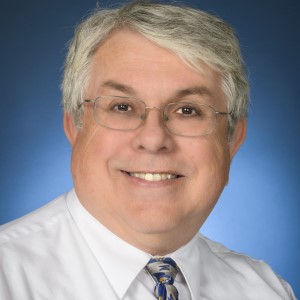 CRAIG LANGSTRAAT
Professor, School of Accountancy
Email
cjlngstr@memphis.edu
Office Hours
by appointment
Biography
Craig J. Langstraat received his LL.M (Taxation) (1982) from the University of San Diego, and his JD (1979) and BS (Accounting) (1972) from Arizona State University. He is a CPA ( Arizona) and a member of the California and Arizona Bars. Professor Langstraat practiced accounting with Touche Ross & Co. and practiced law with Cook & Newman, both in Phoenix, Arizona. He has been a member of the business fcbe_faculty at these universities: University of Southern California, University of Texas at El Paso, Texas Tech University, and Southern Methodist University. Professor Langstraat joined the fcbe_faculty of the Fogelman College of Business & Economics at the University of Memphis in 1987.
Teaching areas include: individual taxation, tax research, income taxation of trusts and estates, and estate & gift taxation. Professor Langstraat is the advisor for all accounting Master's students.
Professor Langstraat has published over 60 articles in professional tax journals and law reviews including The Tax Executive, The ABA Journal, Trusts and Estates, Estate Planning, Taxation for Accountants, Corporate Taxation, St. John's Law Review, and Santa Clara Law Review. He also has published the instructor's manual for the Prentice Hall individual taxation textbook.
His current research interests concern income taxation of trusts and estates and current problems in federal transfer taxation.
Professor Langstraat is a member of the American Accounting Association, the American Taxation Association, and the Arizona Society of CPA's.
Research
Representative Publications:
"Deduction Offsets 'Double Tax' on Inherited Income," Practical Tax Strategies (formerly Taxation for Accountants), August, 2001, Vol. 67 (2):86-91. Second Author: Amber M. Cagle.
"Shareholder Loans to S Corporations: What Constitutes a Direct Loan," Corporate Taxation, November/December 2001, Vol. 28 (6):24-30. First Author: John M. Malloy; Third Author: Amber M. Cagle.
"Courts Split Over How to Deduct Trust Investment Advice Fees," Practical Tax Strategies (formerly Taxation for Accountants), April, 2002, Vol. 68 (4):217-221. Second Author: Kendis J. Doss.
"The Freedom of Information Act vs. The IRS Confidentiality Statute: The Battle Continues," Oil, Gas & Energy Quarterly, September, 2002, Vol. 51 (1):45-60. First Author: Kendis J. Doss.
"Code Section 2036 Sends Crushing Blows to the Family Limited Partnership," Oil, Gas & Energy Quarterly, December, 2003, Vol. 52 (2):371-386. First Author: Jeffery S. Glatstein.
"The Sarbanes-Oxley Act of 2002: A New Ballgame for Accountants," The University of Memphis Law Review , Fall, 2003, Vol. 34 (1): 73-114. First Author: Stephen C. Gara.
Instructor's Guide, Prentice Hall's Federal Taxation, 2004: Individuals, Editors: Pope/Anderson/Kramer. Current edition and all prior editions.
Teaching
Professor Langstraat primarily teaches ACCT 3510 ? Tax I (Individual Taxation) and ACCT 7514 - Estate and Gift Taxation.
Service
Prior Administrative Service: Interim Associate Dean for Academic Programs (College), Accounting Area Coordinator, Interim Director of School of Accountancy