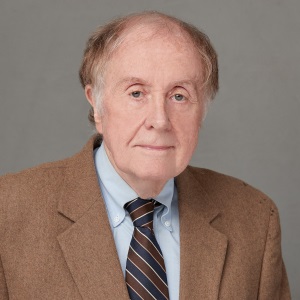 IRVIN TANKERSLEY
Associate Professor, School of Accountancy
Email
itnkrsly@memphis.edu
Office Hours
by appointment
Biography
Irvin L. ("Tank") Tankersley received his B.B.A. from the University of Memphis (1967) and his J.D. from Tulane University (1972). Born in England, he has lived most of his life in Memphis. He is a Vietnam veteran. He has served as General Counsel, Tennessee Department of Public Welfare (now Tennessee Department of Human Services), Shelby County, and as General Counsel for Richards Manufacturing Company, Memphis, Tennessee. He joined the fcbe_faculty of The University of Memphis in 1973.
Research
Professor Tankersley has published in the American Business Law Journal, Case Research Journal, and the Tennessee Bar Journal. He has presented numerous papers at regional and national meetings of professional organizations.
Teaching
Professor Tankersley teaches the undergraduate Business Law and Legal, Social and Political Environment of Business courses, the graduate Legal Concepts for Business course, and in the Executive M.B.A. program. He has taught C.PA. and C.P.C.U. review courses and government contract law to Defense Department auditors. He received the 1988-89 university Honors Teacher of the year Award.
Service
Professor Tankersley represents the School of Accountancy in the FCBE faculty Senate. He is the Director of the Honors Program in the Fogelman College. He is a past President of the Southeastern Regional Business Law Association.