Jody Stokes-Casey
MFA of Art History, 2014
Jody Stokes-Casey graduated from the University of Memphis in 2014 with a Masters of Art History and a Certificate of Museum Studies. Internships in the museum studies programs turned into full time jobs. She began working as Education Coordinator at the National Civil Rights Museum just before graduating and later served as the Interim Director of Education, Interpretation, and Collections for NCRM. She currently works as Interim Association Director of Education in Family and School Programs at the Memphis Brooks Museum of Art. She is planning to continue her education, working toward a Ph.D. in art education.
AT NCRM: I served in multiple roles and had many responsibilities in this managerial position. I was most passionate about leading education initiatives. For example, I developed a unique curriculum exploring the enduring idea of courage in the Civil Rights Movement and custom created a curriculum for a partnership high school on economic justice and civil rights history. My other duties included registrar and curatorial tasks for loans and exhibitions, outreach, department budgeting, managing a staff of preparator, educator, and interns, et. al.
AT BROOKS: This role consists of the planning and implementation of Di?a de los Muertos Community Day, 2016 Mid-South Scholastic Art Awards, Wonder, Whimsy, Wild: Folk Art in America Community Day, "Party for the Century," a celebration of the museum's centennial anniversary, and writing the gallery guide for Inside Art and permanent exhibitions.
Tennessee Historical quarterly
richard Lou's Recovering memphis:
Conceptual iconoclasm of the Nathan Bedford Forrest Monument
By Jody Stokes-Casey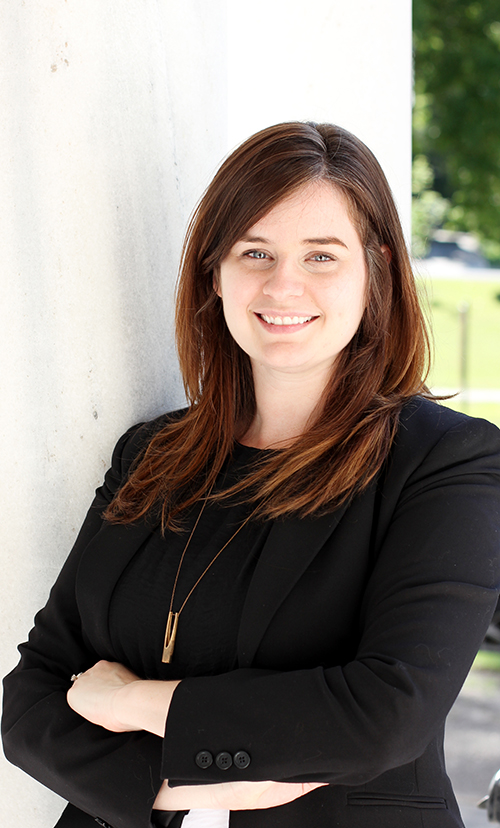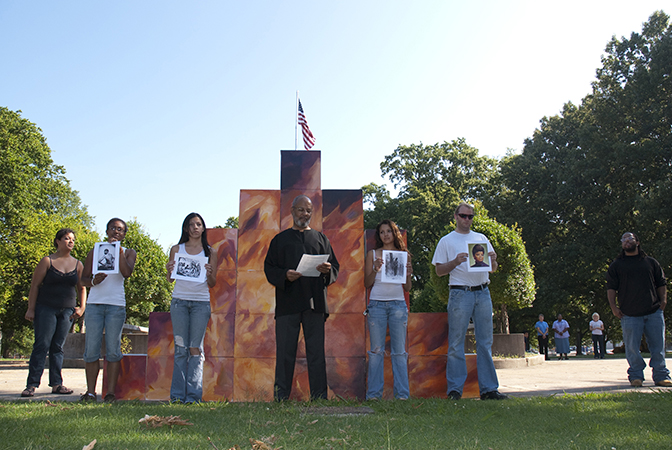 I am thrilled my essay "Richard Lou's ReCovering Memphis: Conceptual Iconoclasm of the Nathan Bedford Forrest Monument" is published in the Winter 2016 volume of Tennessee Historical Quarterly. This essay is an extension of a paper I wrote in my last semester of coursework at the University of Memphis while completing a Master of Art in art history.
The original paper was drafted as a final project for the course ARTH 7140 Graduate Problems: Renaissance Iconoclasm taught by Dr. Todd Richardson in the fall of 2013; a time when heated debates surrounded the renaming of parks in Memphis whose identities were overshadowed by Confederate soldiers namesakes. I was also taking an independent study with our Art Department chair, Richard Lou, whose performance and photography artwork surrounding the contested Nathan Bedford Forrest monument proved a fascinating way to explore the topic of iconoclasm in contemporary, local art. Dr. Earnestine Jenkins recommended I submit the paper to be published with the Tennessee Historical Quarterly. After an extended editing, researching, and writing session, the essay is published!
Read the essay here.