Ali Adeli
Assistant Professor, DEPARTMENT OF BUSINESS INFORMATION AND TECHNOLOGY
Email
amadeli@memphis.edu
Office Hours
By Appointment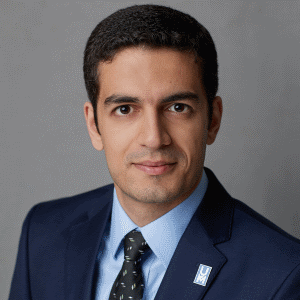 About Ali Adeli
Ali received his Ph.D. in Information and Decision Sciences from the Carlson School of Management at the University of Minnesota. His research investigates the impact of emerging digital technologies on human behavior, organizations, and society, with a focus on electronic markets. The interdisciplinary nature of his research draws upon methods from machine learning, agent-based simulation, artificial intelligence, behavioral experiments, and econometrics. His research has been presented at major Information System conferences such as Institute for Operations Research and the Management Sciences (INFORMS) annual meeting, Conference on Information Systems & Technology (CIST), Workshop on Information Technologies and Systems (WITS), and Hawaii International Conference on System Sciences (HICSS).
Education
Ph.D. in Information and Decision Sciences, University of Minnesota
M.Sc. in Information Technology, University of Technology Malaysia
B.Sc. in Electrical Engineering, Semnan University
Teaching Interests
data analytics, databases and data modeling, data mining, programming, system analysis and design, artificial intelligence applications
Research Interests
electronic markets, intelligent agents, agent-based modeling and simulation, machine learning, artificial intelligence, modeling human behavior
Selected Research
Toward understanding the dynamics of bidder behavior in continuous combinatorial auctions: agent-based simulation approach, with G. Adomavicius and A. Gupta, HICSS 2017, Computer Society Press.
Replicating human behavior in complex trading environments: an agent-based simulation approach to bidder modeling in continuous combinatorial auctions, with G. Adomavicius and A. Gupta (in progress).
Humans vs. Intelligent Agents: agent-enabled experiments to understand user behavior in complex market environments (in progress).