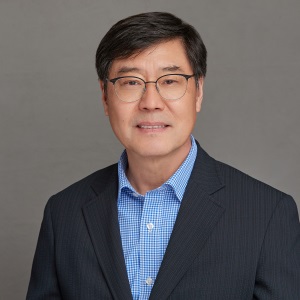 Euntae "Ted" Lee
Associate Professor, DEPARTMENT OF BUSINESS INFORMATION AND TECHNOLOGY
Office Hours
By Appointment
About Euntae "Ted" Lee
Euntae "Ted" Lee received his Ph.D. in Management Information Systems from University of Nebraska and MS in Computer Science from The Pennsylvania State University, and BS in Atmospheric Science from Seoul National University, Seoul, Korea.
His teaching interests include database systems management, data communications systems and networking, data security and Information assurance, enterprise architecture, computer hardware and systems software, and Business Intelligence. His primary research interests are knowledge engineering and management, business rule managements systems, database systems, data warehousing and mining, software testing, and strategic use of organizational information systems. Dr. Lee's work has been published in such journals as IEEE Software, Journal of Information Technology Management, Expert Systems in Applications, The Communications of the ACM, and Journal of Computer Information Systems.
Education
Doctor of Philosophy, University of Nebraska
Master of Science, Pennsylvania State University
Bachelor of Science, Seoul National University
Interests
Teaching Interests
Database Management; Data Communications Systems and Networking; Data Security and Information Assurance; Enterprise Architecture; Computer Hardware and Systems Software; Business Intelligence.
Research Interests
Knowledge Engineering and Management; Business Rule Managements Systems; Database Systems Management; Data Warehousing and Mining; Software Testing, Strategic Use of Organizational Information Systems.
Selected Research
Onita, C. G., Lee, E. T., Zhang, C., & Kaleta, J. P. 2012. "Network Enabled Meta-Search Tool (NEST): An Answer to Harmonizing Knowledge Sourcing In a Company?," Journal of Information Technology Management, (23:2), p. 29.
Meservy, T., Zhang, C., Lee, E., and Dhaliwal, J. 2011. "The Business Rules Approach and Its Impact on Software Testing: A Case Study," IEEE Software, 21 Sept. 2011. IEEE computer Society Digital Library. IEEE Computer Society, http://doi.ieeecomputersociety.org/10.1109/MS.2011.120 Abstract
Dahmer, B., Prendergast, R.,Ambartsoumian, V., Dhaliwal, J., Lee, T. E., Meservy, T., and Zhang, C. "Implementing Quality Gates throughout the Enterprise IT Production Process," Proceedings of the 4th STEP Conference, Memphis, TN, May 2010.
Zhang, C., Meservy, T., Lee, T. E., and Dhaliwal, J. "An Exploratory Case Study of Business Rules Engines," Proceedings of the International Conference on Information System, Phoenix, AZ, December, 2009.
Tracy, J., Meservy, T., Zhang, C., Lee, T. E., and Dhaliwal, J. "Testing Business Policies and Rules in Software Engineering: A Model and Exploratory Analysis of Business Rule Engines," Proceedings of the 3rd STEP Conference, Memphis, TN, May 2009.
Brown, C., and Lee, T. E. 2007. "Oligopsony, Information Technology, and Systems Integration: The Case of the Healthcare Supply Industry," International Journal of Business and Management (2:6), pp. 85-96.