Lloyd Brooks
Professor Emeritus
Email
lbrooks@memphis.edu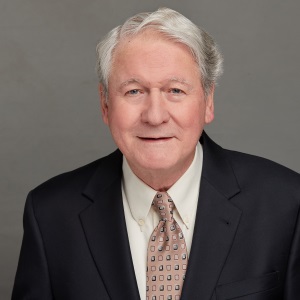 About Lloyd Brooks
Lloyd D. Brooks received his Ed.D. (1971) and MS (1968) degrees from The University of Tennessee in Knoxville and BS degree (1964) from Middle Tennessee State University in Murfreesboro. His teaching experience includes positions at the high school, business college, junior college, and university levels. He has performed consulting services with many companies and agencies including the United States Postal Service, State Department of Education, Tennessee Office of Teacher Licensure, Dobbs House International, Memphis City Government, and the Southern Association of Colleges and Schools. Dr. Brooks joined the Fogelman College of Business & Economics at The University of Memphis in 1971.
Dr. Brooks has authored 23 textbooks in the microcomputer applications, integrated software applications, and business financial mathematics areas. He also has published in several professional journals and conference proceedings from national and international professional associations. He has served as president of several professional organizations including the Tennessee Business Education Association, Southern Business Education, Association, Information Systems Academic Heads International, and the International Association of Computer Information Systems.
He has been honored with the National Data Educator of the Year Award and the Gibson Award by the International Association of Computer Information Systems. Other awards include the 2004 University of Memphis Distinguished Advising Award and a 2002 Suzanne Downs Palmer Professorship. He also participated in the Fogelman College Study Abroad Programs for International Business in New Delhi, India; Shanghai, China, and South America.