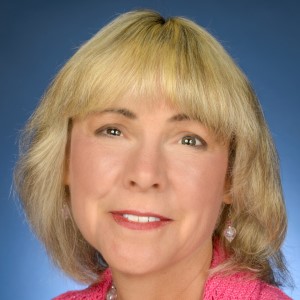 Margaret Schultz
Instructor, DEPARTMENT OF BUSINESS INFORMATION AND TECHNOLOGY
Email
mschultz@memphis.edu
Office
Fogelman Administration Building
Office Hours
By Appointment
About Margaret Schultz
Dr. Margaret Schultz received a B.S. from the University of Toledo in 1979, an MBA degree from Cleveland State University in 1982 and a Ph.D. from the University of Memphis in 2004. She has taught numerous MIS courses over the past 24 years including C++ and Java programming, Database Design, Global Information Systems, Introduction to MIS, and Microcomputer. She has provided extensive service to the college and university by serving on several committees including the Teaching and Learning Advisory Committee, the elearn Committee, and the Fogelman Promise Committee. She also serves as Faculty Advisor to the University's student chapter of the Association for Management Information Systems.
Education
Doctor of Philosophy, The University of Memphis
Master of Business Administration, Cleveland State University
Bachelor of Science, The University of Toledo
Interests
Teaching Interests
Introduction to Management Information Systems; Microcomputer Applications; Java programming; Statistics; and Research Methods
Administrative
Computer-mediated Groups; Computer-mediated Communication; Computer-mediated Instruction
Selected Research
"Teaching Critical Thinking Skills for Decision Making and Problem Solving", Presented at the 2012 National Business Educators Association (NBEA) conference. April, 2012.
"Using Common Microcomputer Applications to teach Critical Thinking Skills", Presented at the 2011 Tennessee Career and Technical Education Conference. July, 2011.
Schultz, M. "Using a cognition coach in online courses to improve learning outcomes," Conference on Distance Teaching and Learning, August 10, 2007.
Schultz, M. "Designing Online Courses to Improve Learning Outcomes," Annual Teaching and Learning Conference, March 27, 2007
Schultz, M. "The Impact of Communication Training on Decision-Making Performance," Annual Conference on International Business and Economics Research, October 10, 2004.
Schultz, M. "The Impact of Relationship Communication Training on Computer Mediated Communication," Annual Conference on International Business and Economics Research, October 8, 2003.