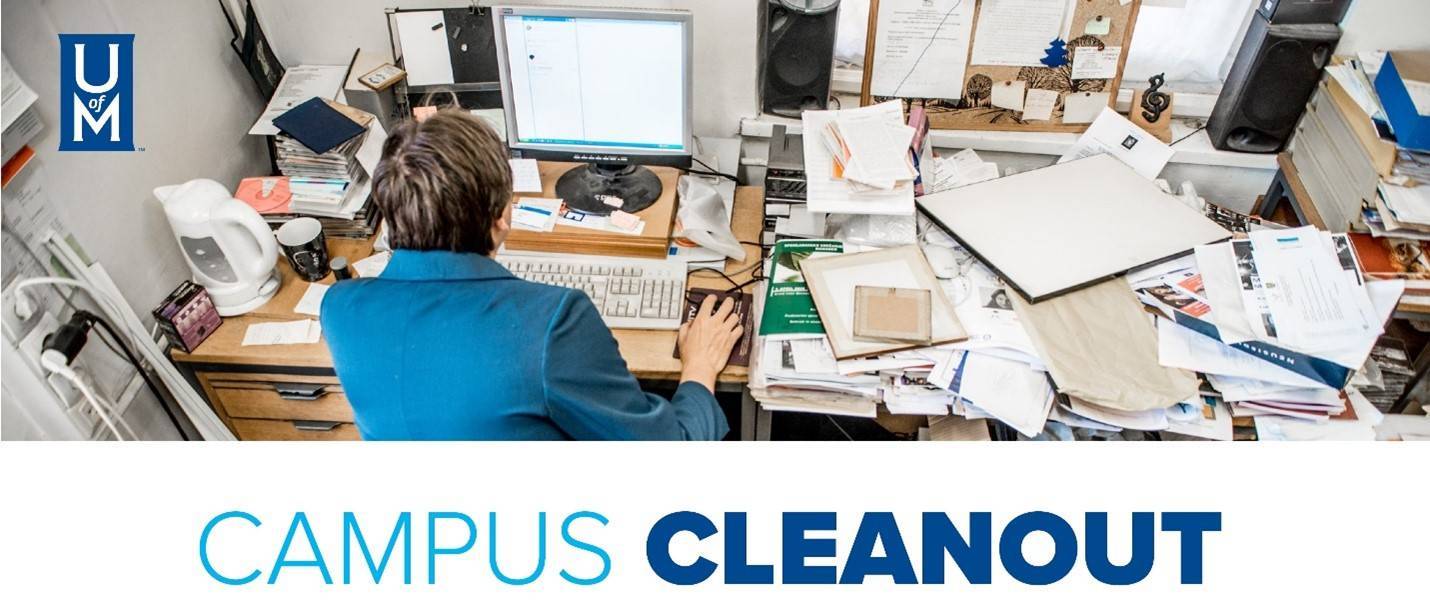 ---
Declutter Your Office
March 3 | 10am-2pm | UofM Lambuth | Hyde Hall
March 10 | 9am-3pm | UofM Central Campus | Student Plaza
View eligible items for: Shred | Surplus | Recycle
---
Shred – Available to both UofM Central and Lambuth Campuses
The destruction of University records requires prior approval. View instructions related to destroying University records >. "University Records Management Training Level I" is available in Learning Curve.
ONLY paper products from the University are allowed (staples and paper clips are okay).
NO BINDERS. Please remove all items from binders prior to arrival. Only loose paper will be accepted.
This event is for destruction of confidential documents ONLY. Non-confidential documents should be discarded in recycling bins on campus.
---
Surplus – Available to UofM Central Campus ONLY
Declutter your office and bring unwanted surplus items to the surplus tent on March 10 at Campus Cleanup Day. Your trash could be someone's treasure, so if you see something you like or need, take it with you. Wagons and dollies will be available for check out at the tent in the Student Plaza. A Physical Plant work order must be placed to remove any surplus item that is too large to move. Place a work order >
Acceptable Items
Unacceptable Items

Office Supplies
Scanners
Printers
Monitors
Chairs
Lamps
Pictures
Radios
Fans
Heaters

Computers
Laptops
iPads
Any item with University tag
---
Recycle – Available to UofM Central Campus ONLY
A recycle table will also be available on Campus Cleanout Day.
Acceptable Items
Used batteries
Used/expired ink and toner cartridges
Styrofoam
Paper
Metal
Plastic food and beverage containers
Cardboard
---
This event is open to University personnel ONLY.
Submit a work order at least two days prior to event if help is needed in moving any materials from buildings – applicable to UofM Campus ONLY.
For questions about this event, please contact Amelia Mayahi at askosta@memphis.edu.