The Diversity Committee is a group of people engaged in critical conversations about multicultural issues within ourselves, within the group, and in the community around us. Our mission is to equip individuals for educating, mentoring, serving, and actively engaging in opportunities that challenge stereotyped beliefs and create an atmosphere of openness, curiosity, inspiration, responsibility and concern for others.
The Diversity Committee was formed out of a need to engage University of Memphis graduate students in active dialogue on diversity issues. It has been many things over the years including a space for students to examine their own views, biases, and assumptions with support from peers, as well as a resource within the department to spearhead multicultural activities. The Diversity Committee aims to illuminate multiculturalism through explicit conversation within the campus community and active service to the community. Through our mission we also hope to be an integral catalyst for the training of internationally competent professionals steeped in the knowledge of social justice issues.
The Diversity Committee is housed in the Department of Counseling, Educational Psychology and Research. Membership is open to any University of Memphis graduate student who is committed to the mission stated above regardless of their department. Please feel free to join us at a meeting or contact the committee officers for more information!
Connect with us!
Upcoming Events
Fall 2021- Post Vaccine Hesitancy

Spring 2022 (Dates/Times TBD)-

Diversity Committee International Education Services Cooking Series

The Diversity Committee in partnership with the Department of Psychology Diversity, Equity, and Inclusion Committee will be offering Safe Zone Training
Meet the Diversity Committee 2021-2022
Diversity Committee Executive Board
Alexandria Littlejohn, President (She/her/hers)
heilmann@memphis.edu
Alexandria Littlejohn is a Memphis native and a second-year Counseling Psychology Doctoral Student. She recently graduated with her Master of Science in Clinical Mental Health Counseling from the University of Memphis. While obtaining her master's degree, she served a two-year term as the Master's President Elect and Co-President for the Kappa Zeta Chapter of the international honor society, Chi Sigma Iota. Prior to receiving her master's degree, Alexandria completed her Bachelor of Liberal Studies in Counseling and Psychology at The University of Memphis. She has a passion for diversity, social justice, and advocacy, which is reflected in her research interests. In her free time, Alexandria enjoys spending time with her partner and their rescue animals, traveling, and spending time outdoors.
Alma Rutledge, Vice President (She/her/hers)
hrtldge1@memphis.edu
Alma H. Rutledge is in her 3rd year of pursuing an Ed.D. in Higher and Adult Education. She earned her Bachelor of Science degree in 2015 followed by an M.B.A. in 2016 from Union University in Jackson, TN. Through her time at Union University, she served in MOSAIC (Making Opportunities Strengthening an Intercultural Community) as president and later as a staff advisor. Through these roles, she discovered her passion for equity, inclusion, and diversity. Currently, she serves as the Title III IDEAS (Inclusive Design for Equity in Academic Success) Project Activities Director which focuses on closing achievement gaps, creating equity and inclusion professional development opportunities, and increasing data capacity for the institution. As a first-generation graduate, Alma feels strongly about mentoring the next generation of leaders and has served as a tnAchieves mentor for the past 4 years. She looks forward to being able to apply her passion and experiences to bring about systemic change and contribute to the growth of the Memphis community.
Madison Lord, Secretary (She/her/hers)
m.lord@memphis.edu
Madison Lord is a Doctoral candidate in the Counseling Psychology program at the University of Memphis and will be serving as the secretary for the 2021-2022 school year. She earned her BS in Psychology and BA in Criminal Justice from Georgia College & State University. Madison then received her Master's degree in Clinical Mental Health Counseling from Georgia State University. Her research interests are generally centered on traditional masculine ideologies that contribute to offending behaviors, juror decision making, and expert witness credibility. She is also currently serving as the campus representative for the American Psychology-Law Society (Division 41). Madison looks forward to collaborating with her committee members to promote the multicultural competence of those working with justice-involved persons.
Meera Patel, Treasurer (She/her/hers)
mbpatel@memphis.edu
Meera Patel is a Counseling Psychology Doctoral Student and will be serving as the Treasurer to the Diversity Committee for the 2021-2022 school year. She is a Masters' graduate of Lincoln Memorial University Counseling program with a specialization in Mental Health Counseling. She completed her B.A. in Psychology with a minor in Information Sciences at the University of Tennessee, Knoxville. Her ongoing clinical research interests include addictive disorders, criminal behavior, and personality disorders. In her free time, she spends time with her two African Grey parrots and dog.
Katie Califano, Event Coordinator (She/her/hers)
k.califano@memphis.edu
Katie Califano is a second-year student in the Counseling Psychology Ph.D. program and will be serving as the Event Coordinator to the Diversity Committee for the 2021-2022 school year. She previously graduated with Master's degrees in Sport and Exercise Psychology and Rehabilitation Counseling from the Ball State University. She enjoys a collaborative approach to hear different perspectives and experiences. She is originally from Indiana and misses the cold and snow, but she is enjoying the food, music, and atmosphere that Memphis has to offer! While not in classes, she enjoy going on hikes with her dog, Odin and traveling!
Diversity Committee Officers
Dorothy'e Gott, Fundraising Officer (She/her/hers)
dhgott@memphis.edu
Dorothy'e Gott is a doctoral candidate in the University of Memphis Counseling Psychology program. Born and raised in Memphis, TN, she also completed her Master's degree in Clinical Mental Health Counseling at the University of Memphis. Dorothy'e has a passion for social justice and advocacy, and her research interests encompass mental health services utilization amongst Black communities and experiences of motherhood and mental health for Black mothers. She currently also serves as the campus representative for the Society for the Psychology of Women (Div. 35).

Brandon Kimler, ICL Graduate Student Representative (He/him/his)
bkimler@memphis.edu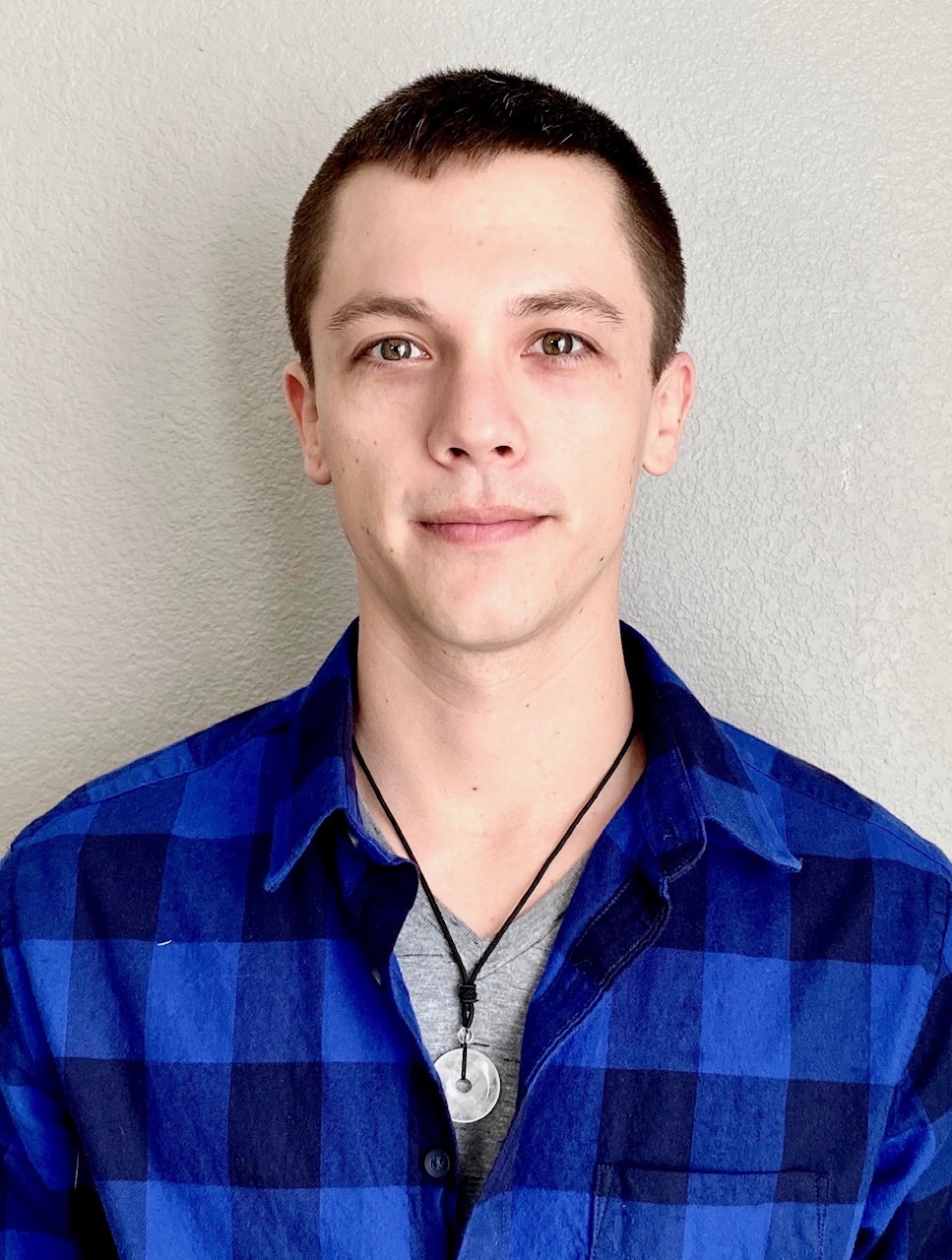 Brandon Kimler is a student in the Instruction and Curriculum Leadership (ICL) Master of Science program. He completed his B.A. in Psychology at the University of Memphis in 2015 and, after graduating, spent several years working as a personal trainer specializing in kinesthetics and rehabilitation. Brandon's desire to promote mindfulness and positive thinking have led to his interest in researching practices aimed at building quality communication and cogenerative spaces. In his free time, Brandon enjoys cooking, spending time with friends and family, and spoiling his three cats.
Kristy Millican, Social Work Representative
Kristy Millican is a first year graduate school student majoring in Social Work. She obtained her undergraduate degree in Sociology in 2010 from the University of Memphis. Kristy is a huge sports fan & "bleeds blue." Go Tigers!

Brittany Young, CPSY First-Year Representative (She/her/hers)
byoung3@memphis.edu
Brittany Young is a first-year Counseling Psychology Doctoral Student. She recently graduated with her Master's in Social Work from the University of Memphis. Brittany is currently a graduate assistant in the Disability Resources for Students (DRS) office which focuses on a social justice model to create an inclusive and equitable space for all UofM students with disabilities and chronic health conditions. Brittany has a passion for diversity, inclusion, and the intersectionality of Black and Brown individuals. In her free time, Brittany enjoys yoga, spending time at local coffee shops, and taking long walks.

Suha Dweik, CMHC Student Representative (She/her/hers)
sdweik@memphis.edu
Suha Dweik is in the Clinical Mental Health Counseling program. She graduated from the University of Memphis with a B.S. in Psychology and a double minor in French and Chemistry. She is passionate about volunteering and is active in her local community, serving on the board of the Memphis Islamic Center since 2018. She is also the Social Chair of the University of Memphis CSI Chapter. As someone who considers herself bi-cultural, Suha is interested in using her bilingual skills to work with and learn how to better serve minority clients, especially immigrants and refugees. In her free time Suha enjoys spending quality time with her two kids, rollerblading, and reading.
Kathryn Winsley, Outreach Chair (She/her/hers)
kwinsley@memphis.edu

Kathryn Winsley is a Counseling Psychology Doctoral Student from Brandon, Mississippi. She received her Bachelor's degree in Psychology with a double minor in Criminal Justice & Sociology from the University of Southern Mississippi. From there, Kathryn moved on to receive her Master's degree in General Psychology from the University of Memphis. Kathryn has a life-long passion for volunteerism, civility, advocacy, and diversity.
Faculty Advisor
Chelsea Liddell (She/her/hers)
cdlddell@memphis.edu
Chelsea Liddell is originally from Paragould, Arkansas, and completed her Bachelor of Arts in Psychology and Music, as well as her Master of Science in Psychology, at Arkansas Tech University in Russellville, Arkansas. During her time at Arkansas Tech, she focused on issues within the LGBTQ+ community, and continues that focus in a lot of her work today. She has 7 years of experience teaching psychology in the community college and university setting. Currently, she is the Program Manager for Student Inclusion in the Office of Multicultural Affairs where she advises several student organizations, develops and conducts diversity and inclusion programming and training, and assists with other programming produced by the office.
Previous events include:
Diversity Committee Events Fall 2020
White Fragility Discussion in Academia on Saturday, October 24th

Community Conversation and Dialogue on Thursday, November 5th

Unity Walk Against Gun Violence on Saturday, November 14th
Diversity Committee Events Fall 2019-Spring 2020:
Working with religious LGBTQ populations, Dr. Tyler Lefevor, Rhodes College

Attended Midsouth Pride Festival as a group, downtown Memphis

Working with immigrant populations, Angela Rusk, M.A., Exchange Club/Kindred Place

Counselors in Living Color, Black History Month Event, U of M

St. Jude Marathon Volunteers: Spirit Stations
Prospective members can email Alexandria Heilmann Littlejohn (heilmann@memphis.edu), look at our Diversity Committee Facebook page, or look for the Diversity Committee emails that come out over the CEPR listserv for more information.