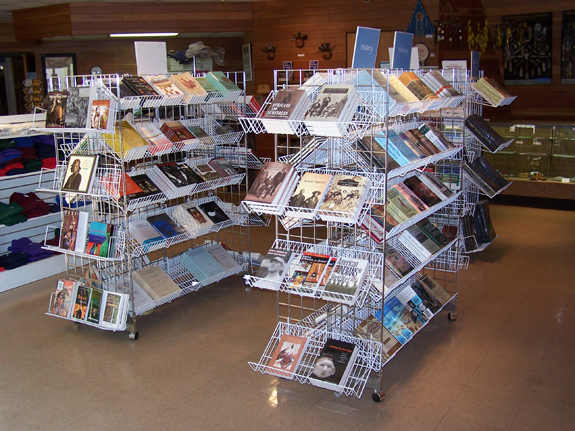 The gift shop at Chucalissa Museum provides the region's finest selection of authentic Native American arts including, beadwork, cane and pine needle baskets, dream catchers, ceramic vessels, flutes, and other traditional items. We feature a wide variety of contemporary jewelry and decorative art designs from Choctaw, Ojibwe, Chickasaw, Muskogee and other Native artists.
The Chucalissa Museum shop provides a comprehensive assortment of popular and academic books on Native American culture, language and history, and a large selection of site reports and interpretive works on Mississippian Archaeology. We also carry an extensive line of children's books for all age groups.
The shop maintains an excellent selection of CD's and DVD's that present the latest in Native American traditional and contemporary music and fiction and non-fiction video programs. The gift shop offers a wide selection of apparel featuring the popular deigns of Mountain Inc, and the newly re-designed Chucalissa Museum logo. Many of our products are one- of-a kind artworks and our inventory changes often.