Colin Chapell, Ph.D.
Instructor, Doctor of Liberal Studies Advisor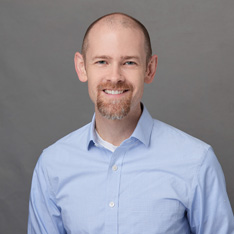 About Colin Chapell
Dr. Chapell's research interests include religion, the construction of personal identity, and the history of the American South. His first book, "Ye That Are Men Now Serve Him: Radical Holiness Movement and Gender in the South," explores the influence of faith on gender construction among white Protestants at the turn of the 19th and 20th centuries in the American South. He is in the preliminary stage of an interdisciplinary book project that explores the religious history of Memphis, Tennessee. Dr. Chapell is particularly interested in how the ideas of race, religion, and relocation interact in Memphis from Reconstruction through Vietnamese refugee resettlement in the 1970s and 1980s. With a working title of "This World is Not My Home," he hopes to include groups as varied as the Church of God in Christ, Mid-South Jews, Southern Catholics, Greek Orthodox, white Protestants, and Hoodoo practitioners. He and his wife, Heather, have two kids and will happily talk about them all day long if you ask!
Education
PhD History - University of Alabama - 2011
M Phil Historical Studies - University of Cambridge - 2006
BA History - Covenant College - 2004