MA Economics
Admission | MA Handbook | Course Requirements
The MA in Economics at the University of Memphis has two general tracks, an applied track and an academic track, to meet each student's particular interests. Whichever program you choose, we have a proven track record of placing graduates in some of the best PhD programs and top corporations in the world.
Program objectives are: (1) achievement of a solid foundation knowledge in economic theory and economic analysis; (2) acquisition of an advanced level of knowledge in either applied economics or academic economics; (3) acquisition of the quantitative skills to effectively address research problems and the ability to make significant professional contributions as a professional economist or within a functional area of business; and (4) ability to compete effectively for professional positions in the private or public sectors.
APPLIED TRACK
If you are interested in taking your degree into the business world, our curriculum's emphasis on critical thinking and empirical analytical skills is extremely valued by employers. Our new partnership with the National Association of Business Economists (NABE) gives you the opportunity to earn an MA in Economics and the Certified Business Economist (CBE) professional certification simultaneously, further enhancing your marketability.
ACADEMIC TRACK
If you are interested in pursuing a PhD degree in Economics, the MA program at the University of Memphis provides an outstanding foundation in economic theory and econometrics that opens doors to the top PhD programs in the world. Our advanced electives and research training will ensure that you hit the ground running.
PROGRAM FEATURES
Solid foundation in economic theory and analysis: Of the 30 or 33 credit hours required for the degree, 18 include required coursework in microeconomics, macroeconomics, mathematical economics, and statistics and econometrics.
Flexibility of curriculum

: Students can tailor their coursework to fit their career goals. A wide variety of economics elective courses are offered, and up to 12 credit hours may be taken outside of economics. Coursework flexibility allows for focusing your studies in a particular area, such as finance, econometrics, or business analytics.
CBE Certification

: Our applied track is designed to prepare you to take the Certified Business Economist exam and fulfills the curriculum requirements of the CBE designation. The CBE is recognized credential that demonstrates mastery as a practitioner of applied economics and data analytics.
Examination options

: Each student has the choice of taking a written, comprehensive exam or writing a thesis at the end of coursework.
Continuation to Ph.D.

: Successful applicants may seamlessly integrate into our Ph.D. program after completion of the M.A., without interruption or regress.
PROGRAM ADMISSION
Satisfactory performance on the Graduate Record Examination (GRE) or the Graduate Management Admission Test (GMAT)
Satisfactory undergraduate grade point average.
PROGRAM PREREQUISITES
At minimum, all students should have successfully completed at least one semester of calculus and at least one semester of statistics. It is suggested that prospective students also complete a second semester of calculus, courses in intermediate microeconomics and macroeconomics, and a course in matrix or linear algebra.
ACCELERATED B.A./M.A. PROGRAM
This program permits outstanding undergraduate Economics majors at the University of Memphis to begin coursework for the Master's of Economics during their senior year. Up to 9 hours of graduate coursework may count for both the undergraduate and graduate degrees, allowing students to complete the M.A. degree in as little as one year beyond completion of the undergraduate degree. Students interested in this accelerated program are encouraged to begin planning for it early in their undergraduate careers, in consultation with both their undergraduate advisor and the M.A. Coordinator of the Department of Economics.
To be accepted into the Accelerated B.B.A./M.A. Program, students must have a grade point average of at least 3.25, submit a copy of their transcript to the Department of Economics, and receive three endorsements from department faculty members. Each applicant will also complete an interview with the M.A. Coordinator of the Department.
After being accepted into the program, the student will work closely with his or her undergraduate advisor and the M.A. Coordinator in order to develop a carefully tailored program of study so that he or she can begin work on the M.A. as they complete the B.A. Upon completion of the undergraduate degree students must apply for full admission into the Graduate School and into the M.A. Program in Economics.
CONTACT INFORMATION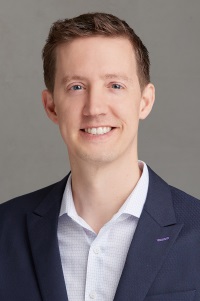 Dr. Andrew Hussey, Program Coordinator
Email | 901.678.1487

Graduate Programs Office
Fogelman College of Business and Economics
The University of Memphis
Memphis, TN 38152
Phone: 901.678.3721
Fax: 901.678.4705
Email: fcbegp@memphis.edu