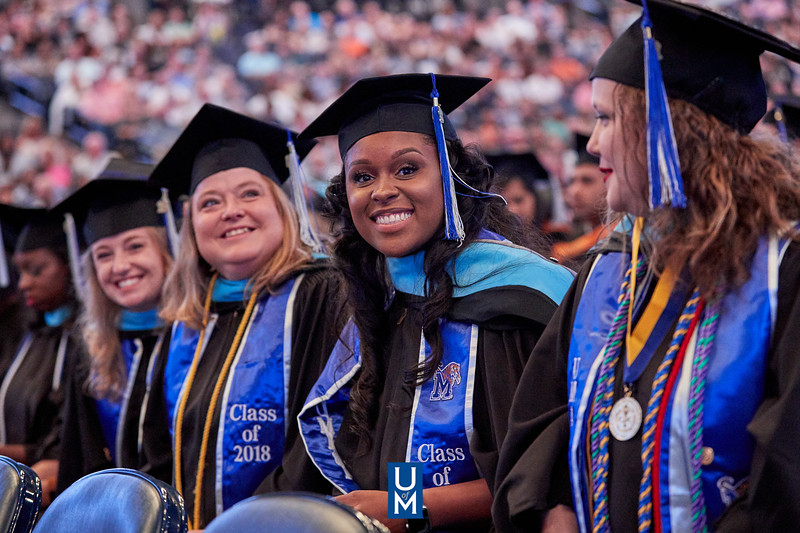 COE Graduate Programs
A degree from the College of Education prepares you to be an excellent educator, counselor, researcher, leader, or administrator. A degree from the College of Education at the UofM shows that you are equipped to lead, to solve real-world problems, and to work with students in the city of Memphis, throughout the Mid-south, and around the world. Explore the degrees the COE offers and find out how you can be Driven by Excellence.
Graduate Students
Visit the Graduate Studies Office> page to learn about graduation requirements, policies, and procedures. For questions about applying, visit the Graduate School Application page>.
New graduate students must apply to the Graduate School to be admitted to our graduate programs. Students not seeking a degree or graduate certificate, must apply to the Graduate School as graduate non-degree student before enrolling in our graduate courses.
Graduate students seeking advising should contact the department of their major, with the exception of MAT students. If you are an MAT student, please contact Ms. LaRuth Lofties at llofties@memphis.edu.
The COE offers the following graduate degrees:
Information about the Masters of Arts in Teaching and teaching licensure can be found on the Office of Teacher Education and Clinical Practice site>.
We offer MATs in these areas:
Early Childhood Education (MAT, Licensure)
Elementary Education (MAT, Licensure)
Secondary Education (MAT, Licensure)
Special Education (MAT, Licensure)