COE News
Campbell Gift Endows $2.2 Million Scholarship for College of Education Students at the University of Memphis
The University of Memphis received a $2.2 million gift from the estate of Roger E. and Mary E. Campbell to establish scholarships for students who demonstrate academic excellence in the College of Education.
"Estate gifts are truly transformative for the University of Memphis," said President M. David Rudd. "We are thankful for the Campbells' vision and commitment to higher education. By including a bequest for the UofM in their plans, they have secured the futures of our students for generations to come."
The Campbells were both first-generation college graduates with a long-lasting connection to higher education. Mrs. Campbell received a Master of Arts in Education Administration and Supervision from Memphis State University in 1958. She taught early childhood education as a staff instructor at MSU before moving to California with her husband in 1960.
"My parents credited a good deal of their success and ability to change their financial situation to receiving good educations," said the Campbells' daughter, Dr. Lori Campbell.
"It is a particularly difficult time for students who are navigating the typical challenges of pursuing a degree while facing unique uncertainties about the future," said Dr. Kandi Hill-Clarke, dean of the College of Education. "This scholarship will mean that students can focus on the important task of finishing their degree in the College of Education, something that benefits not only them and their families but our entire community."
The University of Missouri and the University of Arkansas also received gifts from the Campbells' estate. According to Dr. Campbell, the estate plans included the universities both of her parents attended.
To learn more about how to design your legacy at the University of Memphis, contact Venita Doggett, COE Director of Development.
Taylor Shive wins Second Place in Undergraduate Research Awards
Congratulations to Ms. Taylor Shive on winning 2nd Place at the Student Research Forum: Undergraduate Educational Research with her study "Evidence-Based Strategies for Special Education Literacy Instruction for a Student with Intellectual Disabilities". Taylor is a senior in the Teaching All Learners Program, part of the First Generation Student Outreach and an honors student at the Helen Hardin Honors College. Taylor completed her undergraduate research project with Dr. Ley Davis, Asst. Prof. of Special Education in ICL. Taylor will receive recognition for her work, an engraved plaque and a monetary award for her 2nd place finish in the undergraduate research category. She is the fourth undergrad to win a research award under Dr. Ley Davis in the last four years. Congratulations, Taylor!



College of Education: Driven By Equity
In Summer 2020, in response to the Black Lives Matter movement and a much-needed national focus on race, diversity and equity, Dean Hill-Clarke and Dr. Beverly Cross, Chair of Excellence in Urban Education, hosted Race, Diversity, Equity and Inclusion (RDEI) Circle Talks in which staff, faculty and students of diverse backgrounds from across the College of Education were invited to candidly explore RDEI and brainstorm practical ways to show how the COE is Driven By Equity. The RDEI Circle Talks lead the COE's "work to address issues around institutionalized racism, systems of oppression and health, educational and economic inequalities while building upon our vision and core values, moving from conversations and plans to action and evidence," says Dean Hill-Clarke.
These Circle Talks led to the creation of the COE RDEI Committee which includes COE faculty, staff and students. The Committee will work to help the COE live up to its mission statement and to "advance an environment where diversity, social justice and equity are paramount." Meet the faculty, staff and students serving on the COE Race, Diversity, Equity and Inclusion Committee>.
As part of our Driven by Equity initiative, in fall 2020, we launched the COE Institute on Equity-Driven Teaching. The inaugural panel discussion "Lessons Learned: Student Engagement in Unprecedented Times" featured tenure-track COE faculty, some of whom have just joined the COE, discussing equity in virtual learning. The panelists were Dr. Edith Gnanadass from the Department of Leadership, Dr. Patrick Murphy from CEPR, and Dr. Mia Obiwo, Dr. Wesam Salem and Dr. Andrew Tawfik from ICL. Dr. Alfred Hall served as moderator. View the panel discussion here>.
RDEI Committee Sponsors Student Panel Centered on Equity
In February 2021, the COE RDEI Committee sponsored a student panel focused on increasing the COE's commitment to being Driven by Equity. "A Student-Led Conversation and Call to Action: Toward A Culturally Responsive and Equity Driven College of Education" featured undergraduate and graduate students from across the COE. The panel was co-facilitated by Brea Hinds (ICL and RCP undergraduate) and Daniel Lattimore (CEPR graduate). Panelists included graduate students Jenesis Anderson (LEAD), Marcos Villa Corrales (ICL), Tristan McKenzie (CEPR), Dericka Tillman (ICL, MAT), and undergraduate students Cody Cameron (ICL, RCP) and Margaret Maxwell (ICL).
The discussion drew in over 50 faculty, staff and students virtually. The panelists explored community relationships, ways that the COE could incorporate RDEI in its research, student success in relation to RDEI and actionable steps that the COE could take in order to become a more equity-driven college committed to race, diversity, equity and inclusion. The discussion was insightful and timely and generated many ideas for the COE as it moves forward in its commitment to centering RDEI work in its mission and day-to-day operations.
The entire panel discussion can be viewed here>.
Throughout the month of February, in honor of Black History Month and as part of our commitment to diversity, social justice and equity, the COE is featuring programs, research, teaching and service on our social media that show how the COE is Driven by Equity. Review and find more information about the featured work, which represents a small portion of the Equity-driven work produced by COE faculty, staff and students.
Dr. Carloyn Kaldon and Dr. Todd Zoblotsky lead CREP in two NSF ADVANCE projects that focus on equity for women and underrepresented minorities in recruitment, hiring, retention and advancement of STEM faculty.
Dr. Edith Gnanadass, LEAD, shows she is Driven By Equity in her article (co-authored with L. Merriweather), "Troubling the discursive moment: Using Black texts for activating dialogue" (published in Adult Education in the Age of Trump and Brexit) which argues for the use of Black texts as core readings in adult learning courses. Read the article here>.
Visit http://jabbedu.com/show30/ or your favorite podcast app to find Dr. Will Hunter's, ICL, podcast appearance on Jabbedu "RTI, MTSS, PBIS and #HipHopEd." Dr. Hunter discusses these important educational concepts and how teachers can show equity in supporting students by providing assistance based on their level of need.
Led by Dr. Christine Bertz, CREP has partnered with the Women's Foundation for a Greater Memphis to evaluate outcomes of Vision 2020, a 5 year initiative that aims to reduce poverty in South City, an area of Memphis with a median income level less than 1/3 of the Shelby County average. Through Vision 2020, Women's Foundation for a Greater Memphis invests in community programs that support basic household needs, adult job skills, positive outcomes in youth, success in kindergarten, and financial education skills. Dr. Bertz & the CREP team assists with Vision 2020 by summarizing overall program impact, developing community partner capacity for data collection, identifying barriers to program implementation and evaluating reactions to challenges from COVID-19. Read more about Vision 2020>.
Dr. Wideline Seraphin, ICL, was named a 2020 Writing Fellow for Curriculum Inquiry, a top educational journal. Her research focuses on the geographies of Black transnational girlhood & curriculum grounded in a 'Black sense of place.'
Congratulations to Dr. Jade Xu (CEPR) and alumnae Dr. Yasuko Kanamori for their publication "Factors Associate with Transphobia: A Structural Equation Modeling Approach" which appeared in the Journal of Homosexuality. Their study examined factors associated with transphobia with a particular focus on the interrelations between religious fundamentalism and contact to impact transphobia. Find the article here>.
Dr. Anna Falkner, ICL, with Dr. K Payne wrote an article entitled "'Courage to Take on the Bull': Cultural Citizenship in Fifth Grade Social Studies" in Theory and Research in Social Education. The case study focused on case study of one white fifth-grade teacher and her two classes of culturally and linguistically diverse students who engaged in critical social studies content that created opportunities for students to use and learn about cultural citizenship. View the article here>.
Dr. Susan Nordstrom, CEPR, and her fall 2019 graduate-level feminist research methods class showed Equity in Teaching and Equity in Research in their collaborative final paper: "She Embodied: A Materialized Collective". Dr. Nordstrom and her students decided to continue their weekly discussions, during which they wrestled with both theory and practice in this paper. Read their work>
The CREP team led by Dr. Zoblotsky is conducting an equity audit for Shelby County Schools outlining the extent to which any barriers to educational equity exist among schools and neighborhoods in the district, using district and publicly-available data from SCS & TNDOE. For this equity audit, CREP examined SCS's data at the school and neighborhood-level on a variety of outcomes related to academics, socio-emotional development, school climate and staffing.
Dr. Amanda Rockinson-Szapkiw, ICL, won the American Educational Research Association Special Institute Group's Distinguished Research Paper Award for "The Efficacy of a Virtual Peer Mentoring Experience for Racial & Ethnic Minority Women in STEM: Academic, Professional & Psychosocial Outcomes for Mentors & Mentees." Dr. Rockinson-Szapkiw and her co-authors will be honored at the AERA Conference in April.
CREP staff Dr. Christine Bertz, Cindy Muzzi and Dr. Brenda McSparrin Gallagher & their team presented a poster session at the Office of English Language Acquisition National Professional Development 2020 Directors Meeting, Virtual Conference. CREP's presentation "LASER Focused on English Learners: PD plus an inquiry-based science curriculum improves K-8 teachers' perceived ability to support ELs and reduces the achievement gap in math and reading" focused on Equity In Teaching and Equity in Research.
Dr. S. Mia Obiwo, ICL, recently published an article co-authored with Diane M. Truscott called "Context Matters: Cultivating Dispositions of Responsive and Equitable Teachers for Urban Schools" in School-University Partnerships. The article (found here>) explores teacher dispositions in urban schools.
CREP led by Dr. Carloyn Kaldon is partnering with ALLMemphis and ARISE2Read projects that focus on supporting literacy in local Memphis urban schools and neighborhood communities, especially through high quality literacy instruction.
Dr. Brian Wright and Donna Ford's article "Re-mixing and Re-imagining the Early Childhood School Experiences of Brilliant Black Boys" in Boyhood Studies: An Interdisciplinary Journal focuses on equity in gifted education for Black students, especially Black boys.

This scholarship has been presented at the National Association for the Education of Young Children (NAEYC), American Educational Research Association (AERA), and National Association for Multicultural Education (NAME). Read the article here>.
Campus Community Fund Awarded to Literacy Center
The UofM Literacy Center for Research and Practice, headed by Dr. Laurie MacGillivray, was awarded funding by the UofM Campus Community Fund. Their project "Literature Circles: Shared Stories in a Virtual World with UofM College of Education Students and Seventh Graders" is a shared literary experience for UofM students in the Honors College and local seventh grade students in Mr. Bryan Walker's English class at White Station Middle, SCS. Mr. Walker is a current COE student pursuing his doctorate in ICL with an emphasis in Literacy.
Small groups will discuss short stories using Flipgrid, a website for educators that facilitates teacher-monitored video discussions between participants. This platform is particularly relevant for the participants because they are short videos shared socially, much like Snapchat and TikTok. The Center intends this project to use students' interest in social media to scaffold literacy engagement. The UofM Campus Community Fund funds programs and events that positively impact the University of Memphis campus community, which includes students, faculty and staff. Congratulations to Dr. MacGillivray and her team for promoting literacy and receiving this award!



Dean Hill-Clarke Receives WKNO SPARK Award
Congratulations to Dean Hill-Clarke for receiving The SPARK Awards 2020 Education Leadership Award! The WKNO SPARK Awards honor leaders who are fueling change and giving back to the Mid-South. We are so proud of you and thankful for your leadership, Dean Hill-Clarke. Dean Hill-Clarke's leadership has allowed the COE to progress on a "Do Better Journey" focusing on a commitment to equity, diversity, social justice leading to a positive impact on Memphis, the Mid-South and the world. View Dean Hill-Clarke's award video on YouTube>.



Office of Teacher Education and Clinical Practice Receives Technology Grant
Dr. Nichelle Robinson and the Office of Teacher Education and Clinical Practice recently received one of AACTE's EdThena $25k grant to support our teacher candidates. The American Association of Colleges for Teacher Education (AACTE) Video Observation Technology Implementation Grant, offered in partnership with Edthena, helps educator preparation programs enhance training for future teachers in methods courses, field observations, skill building and group learning via advanced technology. It will provide real-time feedback in a virtual setting. Dr. Robinson said that this program is important in response to the COVID-19 pandemic and virtual or socially distanced teaching and observation.
The program allows supervisors to supervise our candidates in this virtual setting through videos, provides an online portal for candidates to demonstrate their teaching, allows feedback to be uploaded at the exact point in teaching demonstrations and encourages candidates to self-assess by reviewing video and comments. Dr. Robinson said she's excited about, "Any technology we can use to enhance our candidates experience." To learn more about the grant, visit AACTE's site> or learn more about Dr. Robinson and the Office of Teacher Education and Clinical Practice on their site>.
CREP Leads K-8 Literacy Assessment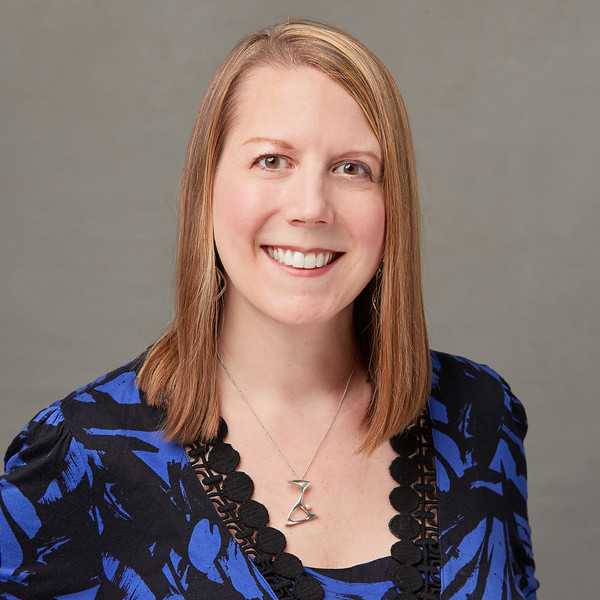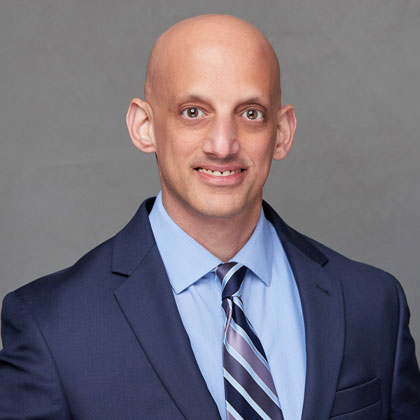 The Center for Research in Educational Policy (CREP) has been awarded $1.4 million to conduct a large-scale literacy assessment study. PI Dr. Carolyn Kaldon, along with co-PI Dr. Todd Zoblotsky, will lead a team at CREP to conduct a nationally representative validation study of the English and Spanish versions of a K-8 literacy assessment which provides rich, individualized data on each student's reading behaviors to guide teachers' decision making and enhance students' literacy instruction. CREP is partnering with a leader in the field of literacy to validate these assessments, and the project will involve approximately 36 schools and 1,200 students in grades K-8 across multiple regions in the US: Northeast, Southeast, West, and Midwest. The project team will lead the administration of over 3,600 one-on-one student assessments on three separate occasions across two school years. They will then conduct both quantitative and qualitative analyses after each administration to provide statistical feedback for assessment modifications, and after the last administration, provide thorough evidence of the reliability and validity of the assessments. This project will provide long-term benefits to educators and practitioners. When literacy assessments are being considered for purchase by a school or a district, administrators seek validation research to enable them to adopt such evidence-based materials.
Dr. Stephen Zanskas Named President of ARCA
Dr. Stephen Zanskas, Associate Dean of the COE and Associate Professor in CEPR, was named President of the American Rehabilitation Counseling Association (ACRA) for July 2020-June 2021. Dr. Zanskas's research and clinical experience focuses on rehabilitation counseling and his role with ACRA reflects his commitment to his field.
ARCA is an organization of rehabilitation counseling practitioners, educators, and students who are concerned with improving the lives of people with disabilities. Rehabilitation Counselors are counselors with specialized training and expertise in providing counseling and other services to persons with disability. ARCA's mission is to enhance the development of people with disabilities throughout their life span and to promote excellence in the rehabilitation counseling profession.


Dr. Helen Perkins Elected to Literacy Board
Dr. J. Helen Perkins, ICL Professor, has been voted as a Board member of the International Literacy Association (ILA) beginning July 1 for a three-year term. The ILA is a global advocacy and membership organization of more than 300,000 literacy educators, researchers, and experts across 146 countries. With more than 60 years of experience, ILA set the standard for how literacy is defined, taught, and evaluated.
This honor certainly reflects Dr. Perkins' impressive career, especially her commitment to literacy, and is another example of the excellence of the faculty in the COE. Read more about her appointment here>.