River City Partnership MAT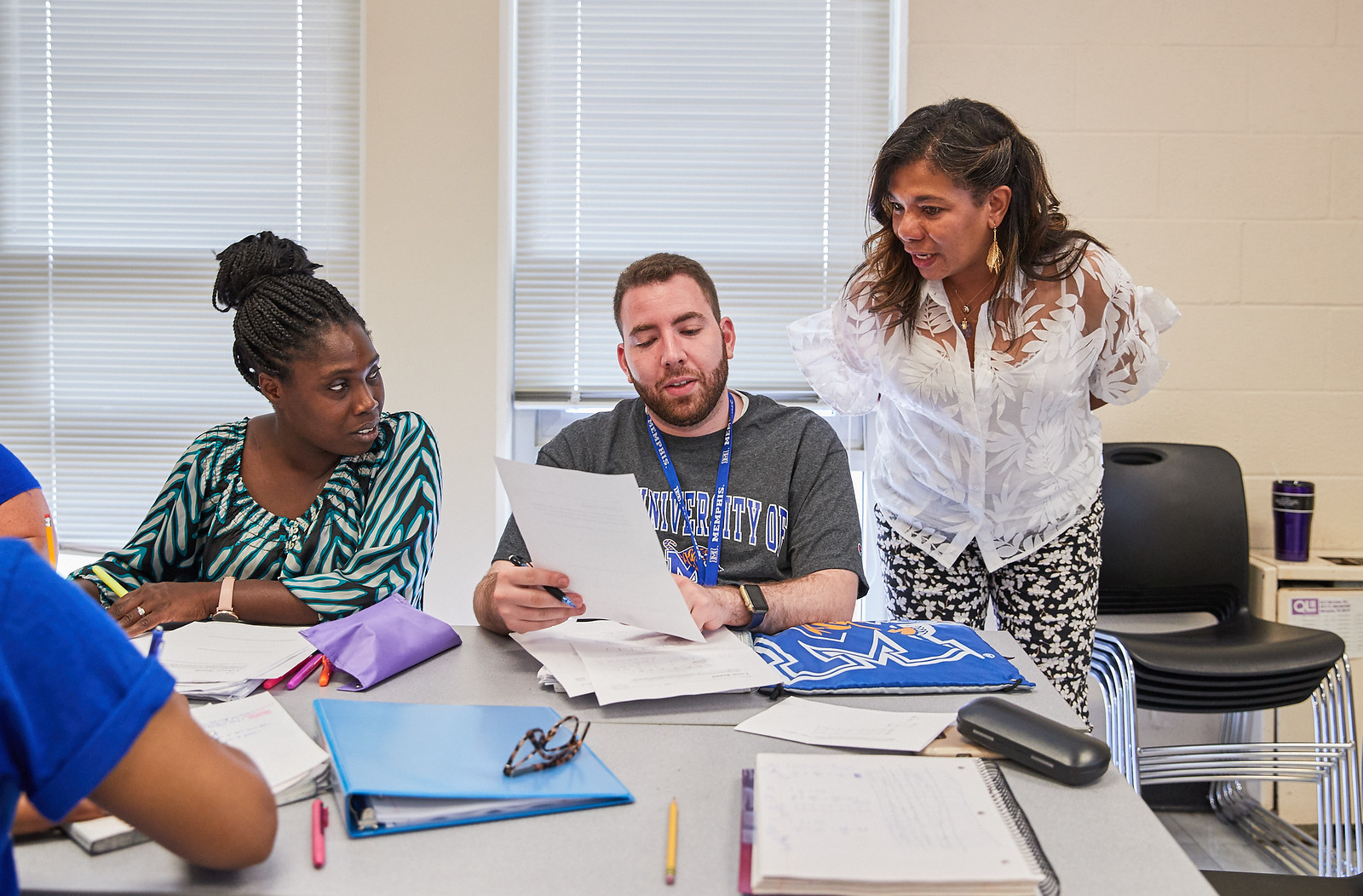 The River City Partnership MAT is a specialized track within the College of Education's Master of Arts in Teaching program. The RCP MAT offers teachers who have made a commitment to teach in Shelby County School district, Achievement School District or local charter schools the following benefits:
Master of Arts in Teaching Degree and Licensure in a High-Needs Area (Elementary Education, Secondary Math, Secondary Science, Secondary Social Studies or Secondary English/Language Arts)
A hybrid course schedule combining face-to-face and online instruction
Professional development seminars
Custom curriculum developed to address the needs of in-service urban teachers with a focus on culturally relevant pedagogy, equity and social justice
Specific on-the-job mentoring and coaching
Scholarship Opportunities
Praxis preparation support
Opportunity for eligible Teacher Scholars to participate in I AM A MAN. . . I Teach
New cohorts begin every fall!
Quick Links
Become a RCP Teacher Scholar:

River City Partnership Scholarship Requirements
2.75 Undergraduate GPA
Enrollment in the UofM College of Education MAT program
Commitment to teach with SCS, ASD or local charter schools for two years after receipt of Tennessee Professional Educator's license
Remain enrolled in 2 courses (6 credit hours) per semester, including summers
Maintain 3.0 GPA throughout the program
Attendance at required seminars facilitated by UofM faculty and district leaders and practitioners
Scholarship award preference will be given to job-embedded or permit hires with SCS, ASD or local charter schools
Step 1: Apply to the University of Memphis Graduate School

Step 2: Apply to the River City Partnership MAT Program and Scholarship
The MAT is available with licensure in the following areas (for both job-embedded and non-job-embedded candidates):
Elementary Education (K-5th grade)
Secondary English/Language Arts (6th-12th grade)
Secondary Math (6th-12th grade)

Secondary Science (6th-12th grade)

Secondary Social Studies (6th-12th grade)
Additional Questions . . .
About the MAT program? Visit the MAT Advising page>
About licensure? Visit the Office of Teacher Education and Clinical Practice>
About being a graduate student in the COE? Visit the COE Graduate page>.
Follow the RCP on Twitter