High School Summer Bridge Program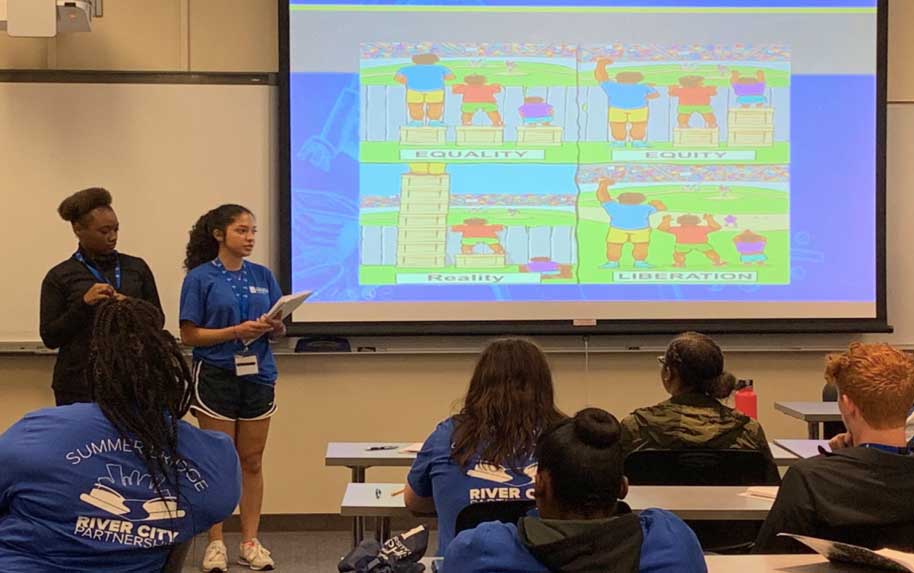 NOTICE
For the safety of our students, faculty and staff, and in accordance with University policies and regulations, we have decided to cancel the Summer 2020 Summer Bridge program. We plan on continuing with programs in Summer 2021.
The River City Partnership is still accepting applications for incoming freshman and graduate students for Fall 2020. If you would like to be contacted and receive more information about the River City Partnership or other programs in the College of Education, please fill out this form.
Connect with the College of Education >
About the RCP Summer Bridge Program
The River City Summer Bridge Program seeks to recruit local rising high school seniors who are interested in teaching in Shelby County Schools (SCS) and local charter schools after graduation. The Summer Bridge Program offers an opportunity for participants to explore the impact they can have on their classrooms and communities as future teachers.
Benefits of becoming a River City Future Teacher Scholar
The River City Summer Bridge is available at no cost to our Future Teacher Scholars. Future Teacher Scholars will: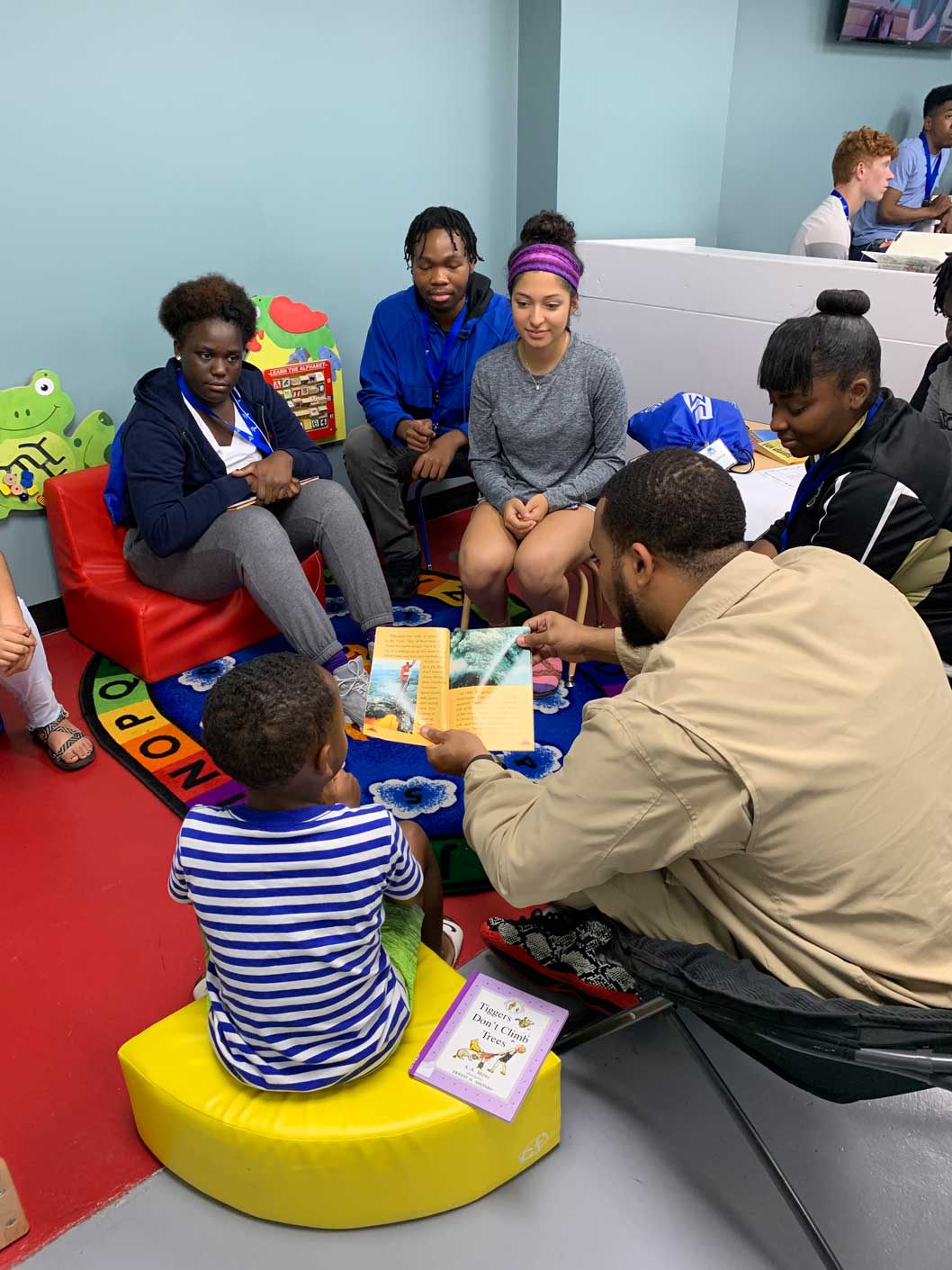 Learn about what it means to be a River City Teacher Scholar for Shelby County Schools (SCS), Achievement School District and local charters
Receive ACT preparation and college-level instruction
Learn about current issues in social justice, equity and inclusion from phenomenal teachers and professors
Connect with community partners (such as National Civil Rights Museum and The Benjamin Hooks Institute) around issues of social justice
Participate in community-informed service to collectively address issues that affect their educational experience as Memphis-area students
Summer Bridge Future Teacher Scholar Testimonials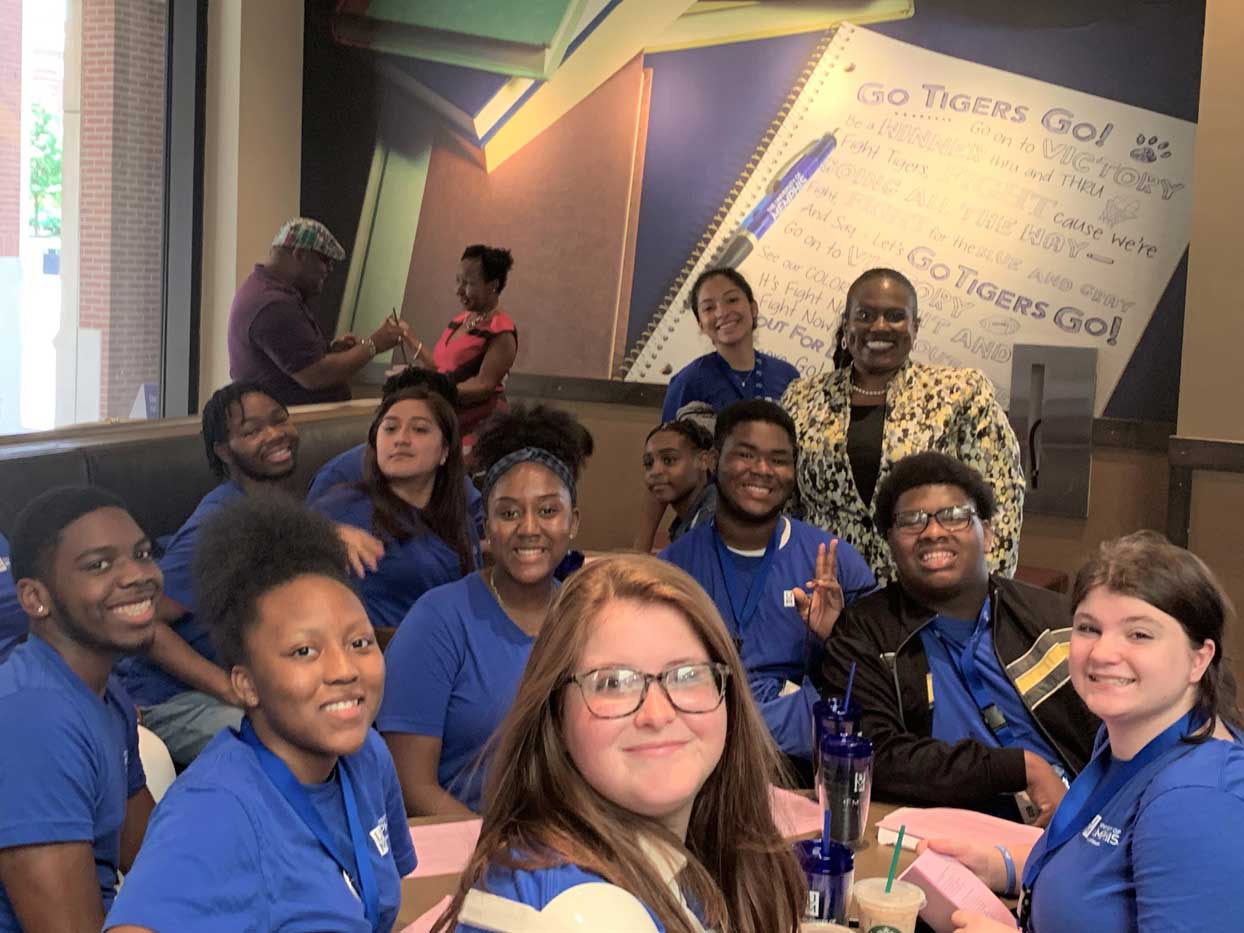 "I would tell [high school students considering the Summer Bridge program] to take this opportunity, enjoy themselves, and utilize this opportunity to their best ability [so that they learn to] open their minds to new things, challenges, experiences, and to better themselves, as well as the ones around them, and impact lives."
Bralyn
"[I have learned] how important teachers are and the value of education and how your voice is the key to change."
David
"I've learned and gained a better insight into the different ways that educators make a difference, and how the UofM does it."
Adlai
"I learned to be a leader to be the change the world needs. I learned to speak up with confidence without being afraid. I am very interested in education and attending the University of Memphis."
Vanessa
"I would tell [high school students considering the Summer Bridge program] that this is an amazing program, and you will have the time of your life, while learning, of course. I would strongly recommend this program."
Cassidy
"I have learned that I have more of a passion for educating than I though. Educating was not in my first mind, but after this week, I feel more empowered to teach."
Te'Hani


Follow the RCP on Twitter and Instagram