Summer Bridge Program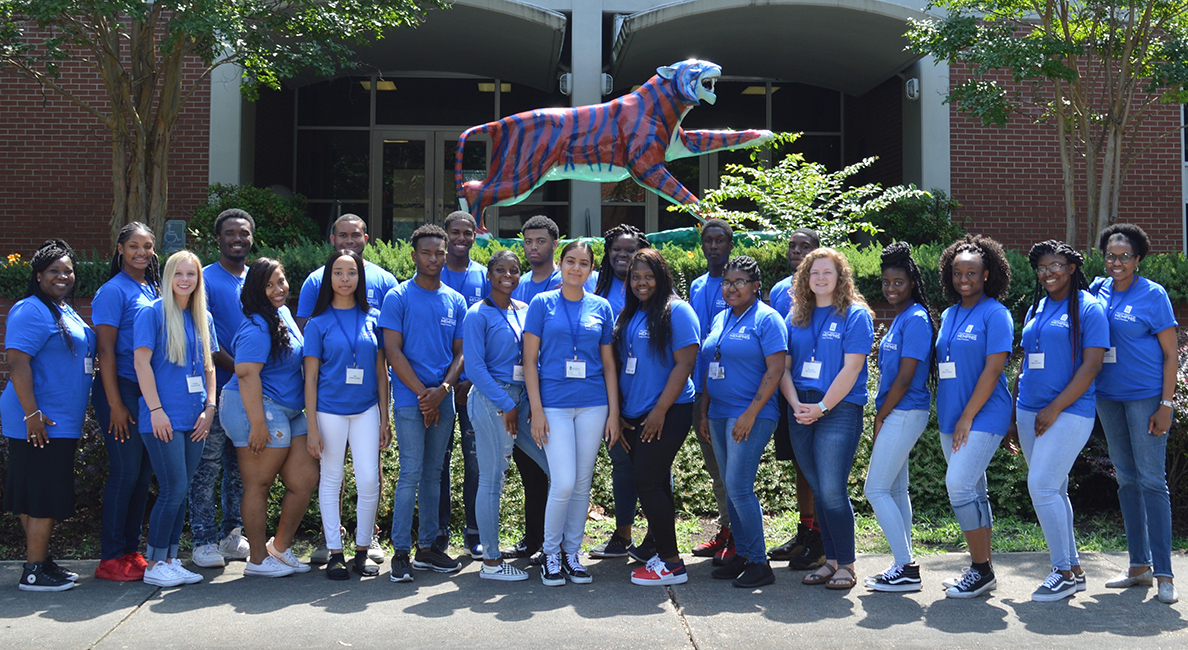 The Summer Bridge Program seeks to recruit Memphis-area students who are interested in teaching in the SCS school system after graduation. The rising high school seniors will learn how to navigate teaching in urban schools. Summer Bridge Students will be recruited to join the River City Teacher Preparation Program when it begins in Fall 2019.
The 2018 Summer Bridge Students lived on campus for a week, explored the campus, and learned about what it means to be a College of Education student at the UofM. They received instruction in Equity in Teaching, ACT Prep, English composition, College Math, and Speech. They also visited the National Civil Rights Museum, interacted with artists at the UofM Art Museum, and worked on team-building at Dave and Buster's. As teams, they developed and worked to solve a problem of practice that affects their lives as SCS students. The week culminated in presentations about their problems of practice and an award ceremony attended by COE faculty, their parents, and friends of the College.
Summer Bridge 2019 Now Accepting Applications!

Summer Bridge Teacher Scholar Testimonials
"I would tell [high school students considering the Summer Bridge program] to take this opportunity, enjoy themselves, and utilize this opportunity to their best ability [so that they learn to] open their minds to new things, challenges, experiences, and to better themselves, as well as the ones around them, and impact lives."
Bralyn
"[I have learned] how important teachers are and the value of education and how your voice is the key to change."
David
"I've learned and gained a better insight into the different ways that educators make a difference, and how the UofM does it."
Adlai
"I learned to be a leader to be the change the world needs. I learned to speak up with confidence without being afraid. I am very interested in education and attending the University of Memphis."
Vanessa
"I would tell [high school students considering the Summer Bridge program] that this is an amazing program, and you will have the time of your life, while learning, of course. I would strongly recommend this program."
Cassidy
"I have learned that I have more of a passion for educating than I though. Educating was not in my first mind, but after this week, I feel more empowered to teach."
Te'Hani


Follow the RCP on Twitter