College of Education Career Services
400 Wilder Tower, Memphis, TN 38152-3520
(901) 678-2239 | E-mail Us

Schedule an appointment with Career Services>
Careers Services are available for students (undergraduate and graduate) and alumni. If you are looking for jobs and internships, we offer appointments and professional development workshops on:
Resumes
Cover Letters
CVs
Mock Interviews
Job Search Strategies
Graduate School Applications
Visit the Career Services website>
Events
Launch: Campus to Career Virtual Series
UofM has partnered with New Memphis> for Launch: Campus to Career which connects students with local employers searching for new talent in Memphis. The series features a variety of weekly events, including presentations, trivia and speed mentoring. Learn more here>.
TigerLink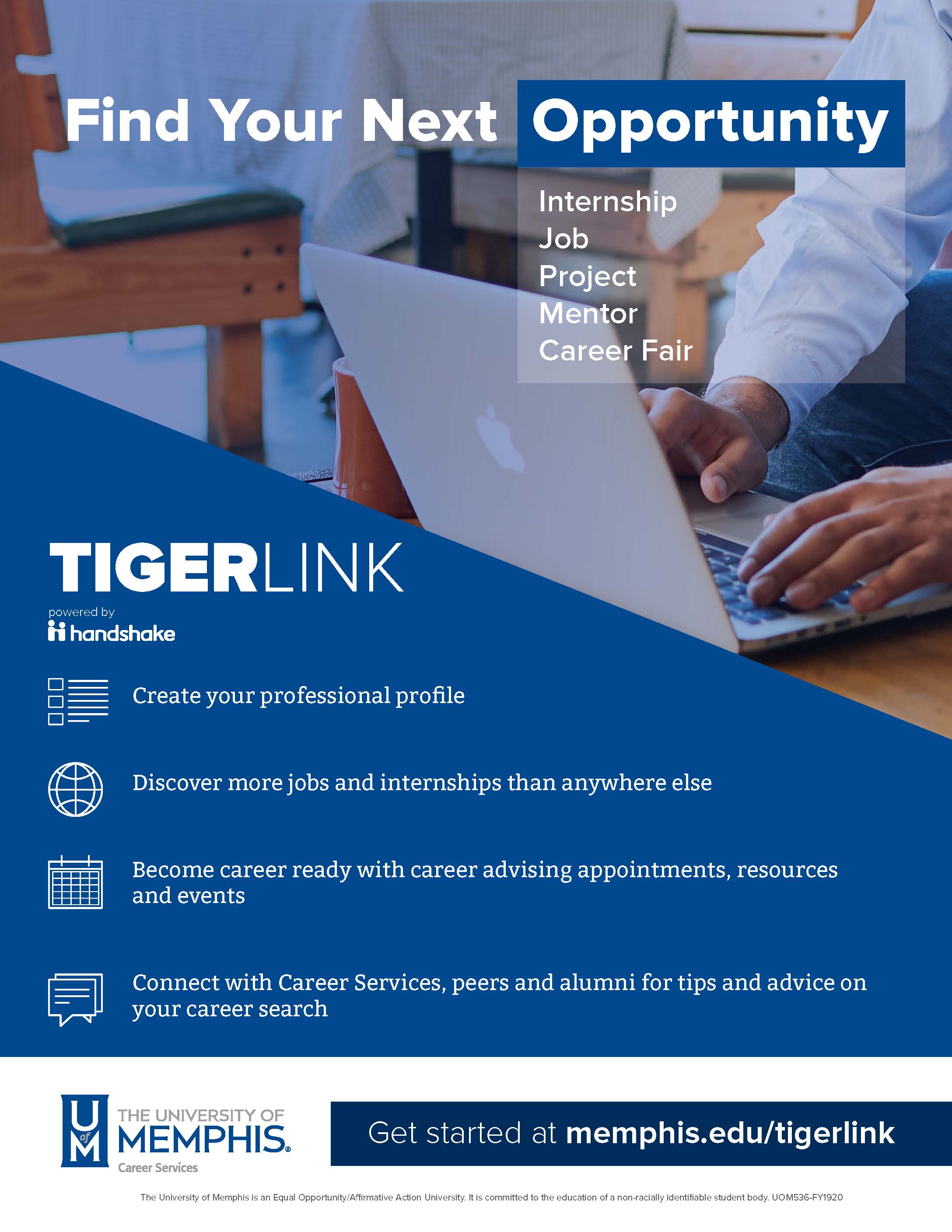 Tigerlink Powered By Handshake is your one-stop shop to connect with employers, schedule appointments with your UofM Career Specialist and to find jobs. Login today!
Integrative Studies Undergraduate Degree
If you have an interest in working with youth and families beyond the classroom, the Bachelor of Science in Education Youth Services degree may be for you. Career Services can help you find career options that are available to you with this degree and relevant experience. Schedule an appointment today>!