COE Stories
In the College of Education, we love to celebrate the successes of our students, alumni, faculty and staff. Read some of these stories below.
Share Your Story
We want to celebrate you! Click on the button below to fill out our brief survey and share your story.

Cade Forbes is a Sophomore Teaching All Learners major from Brighton, TN. On campus, he serves as an Orientation Guide, Campus Tour Guide and Tiger Elite Ambassador. Most recently, he was selected to serve as the 2021 Orientation Guide Coordinator! Cade will lead the 2021 Orientation Guide team throughout the year and summer, as well as welcome the incoming MEMbound Class of 2025 to campus. Cade says, "I am beyond excited to serve in this new position, and I cannot wait to see what all our team can accomplish!"
---

Scovia Rushing is a graduate student in the Department of Leadership, working on her Master's degree in Leadership and Policy Studies. Born in South Sudan, Africa, she has lived most of her life in Kenya, Nairobi, Uganda and Kampala, and now resides in Memphis, Tennessee. Scovia states, "Growing up a Sudanese refugee, I have been exposed to different worldviews alongside different cultures. In all my life experiences, I believe that a positive attitude is the most important trait to have and keep on a daily basis. A positive attitude simply keeps me going. It alone sparks my passion. When my attitude is right, I believe that there is no dream too extreme and no challenge too great for me to accomplish.
A simple phrase I live by is 'Haraka Haina Baraka.' It is a phrase in Swahili meaning 'rushing does not mean one receives blessings,' and when repeated backwards, 'Baraka Haina Haraka' simply means 'to receive blessings, one cannot rush.' Living by that phrase, I took this COVID period to write 12 children's books and the first will be published October 1st.
I was also pursed by VACO, an incredible agency in Memphis to be their Associate Talent and Client Engagement Specialist. On top of that, I will be teaching English as a second language to Chinese students in China via VIPKID, a virtual classroom."
Scovia says she "believe[s] in three things; being a light, being a smile and being a miracle."
---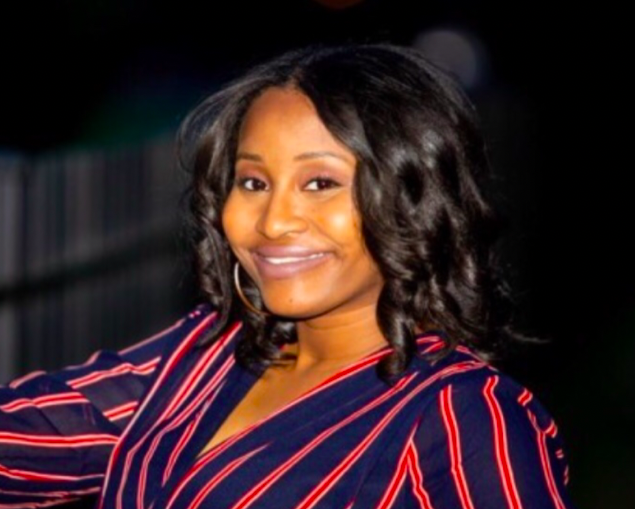 Sydney Smith received her BS in Education (Teaching All Learners) in 2017 and her Masters in Instruction and Curriculum Leadership in 2019 from the COE. She is a 5th grade Math and Science teacher at Balmoral Ridgeway Elementary. Sydney states, "Due to the impeccable and authentic experiences I afforded from the College of Ed's residency program, I was ready to stand confidently and boldly in taking on my own classroom!"
During her short experience as an educator, Sydney has attained many achievements including becoming a Level 5 Teacher, being named Balmoral Ridgeway Elementary's 2019-2020 Teacher of the Year, holding the responsibility as a Representative for Shelby Co. School's District Teacher's Advisory Council, and serving as a member of my school's Instructional Leadership Team. Sydney says, "In addition, I am very proud to say I have been able to represent the University of Memphis's College of Education on several occasions which I find as not only an achievement, but a true blessing. Of all my accolades and achievements, my most prized possession is being a two-time alum of the University of Memphis. Through the College of Education's River City Partnership with Shelby County Schools, I was provided the opportunity to be one of twenty graduate students for the 2018-19 (ME)2 cohort. A big thanks to the College of Education for molding me to be the educator that I am today! Go Tigers Go!"
---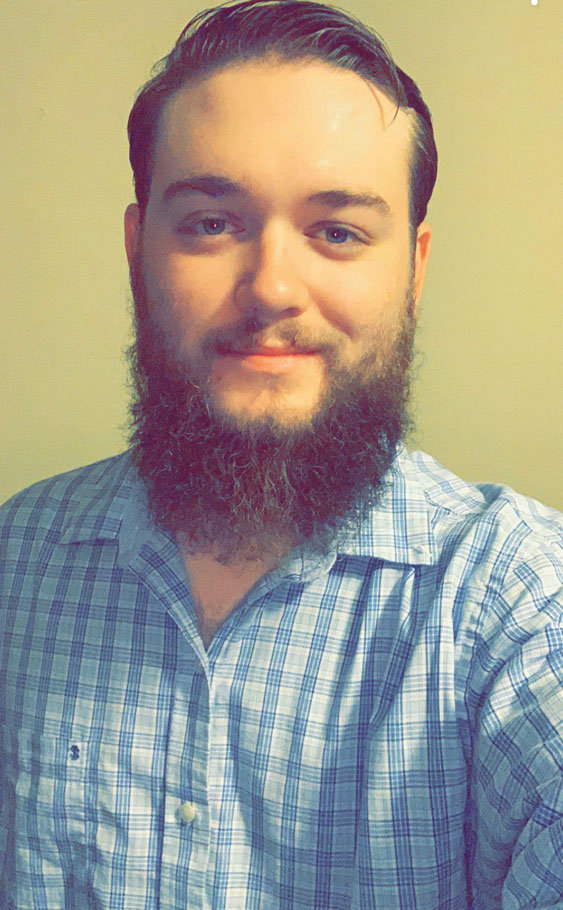 Ethan Hodge (BS, Teaching All Learners, 2019) tells how the COE shaped his career, "I started off graduating from high school going into construction. I always wanted to be a SPED teacher, but never thought I was good enough. As I began my college career, I went for it. It was very different from the work I was used to doing but I was quickly able to adjust. I had amazing teachers and supervisors through the course of my classes at the University of Memphis that assisted me, and helped me excel in so many areas - lesson planning, time management, etc. The COE was a huge part of where I'm at today. I was placed at Richland Elementary for my final year of student teaching. I always wanted to teach High School Functional Skills, and when placed in an elementary school, I honestly didn't know what to think. After spending time there, getting to know the staff and students, I knew elementary was for me. I worked and taught there with my mentor as a resource/inclusion teacher in K, 2nd, and 3rd. It was essentially a year-long job interview for me and long story short, I am now Richland's 3rd-5th Functional Skills teacher. I owe a bunch to the COE and all the amazing teachers and professors that made it happen for me." Ethan advises current and prospective students, "It is a challenging process, but it can de done and is all worth it."
---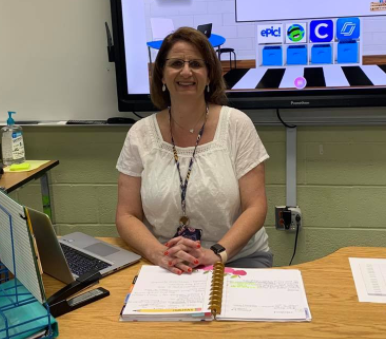 Stacy Owens (BS in Early Childhood Education c/o 2010) transferred to the UofM from Southwest Tennessee Community College. When she began the program, she was also juggling being a wife and mother of two young children. Stacy says, "I am so thankful I had the opportunity to complete the program in Early Childhood Education. I wanted a career change and always had the longing to teach young children." Stacy is currently in here 11th year teaching 3rd grade for Shelby County Schools. She has been a Level 5 educator for 6 straight years. Recently, she was chosen to mentor a student teacher from the University of Memphis. Stacy says of serving as a Mentor Teacher, "I often reflect on my student teaching experience and how important it was to me. I'm excited for this experience. The College of Education helped by preparing me to complete detailed lesson plans, but most importantly allowed me the student teaching experience which was the most important part of my program. Thank you for choosing me to be a mentor and give back to this fantastic program!"
---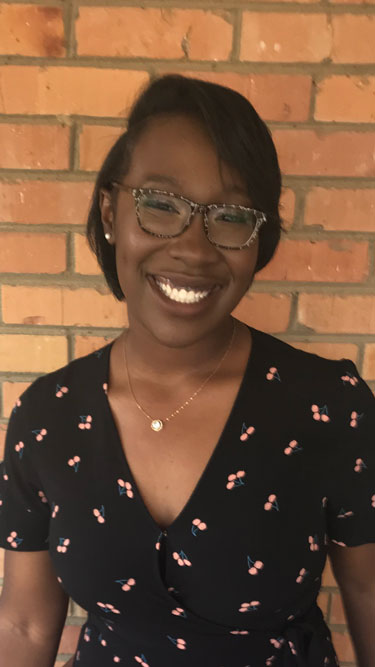 Gabby Willingham (c/o '20) earned her Bachelors degree in Teaching All Learners this year. She is currently teaching kindergarten at Campus School. As a COE student, she served as a Student Leader for the River City Partnership Summer Bridge program in 2019, a program that allows high-school juniors to learn about teaching advocacy and to experience life as a UofM COE student. Gabby describes her experience in the COE: "One word that defined my time at the UofM and in the College of Education is thankful. I am grateful to the UofM for giving me a second chance to enjoy college and to get involved as a transfer student. I am grateful to the College of Education for helping me in getting my degree and preparing me to know the everything that I need to know to be a great teacher. "




---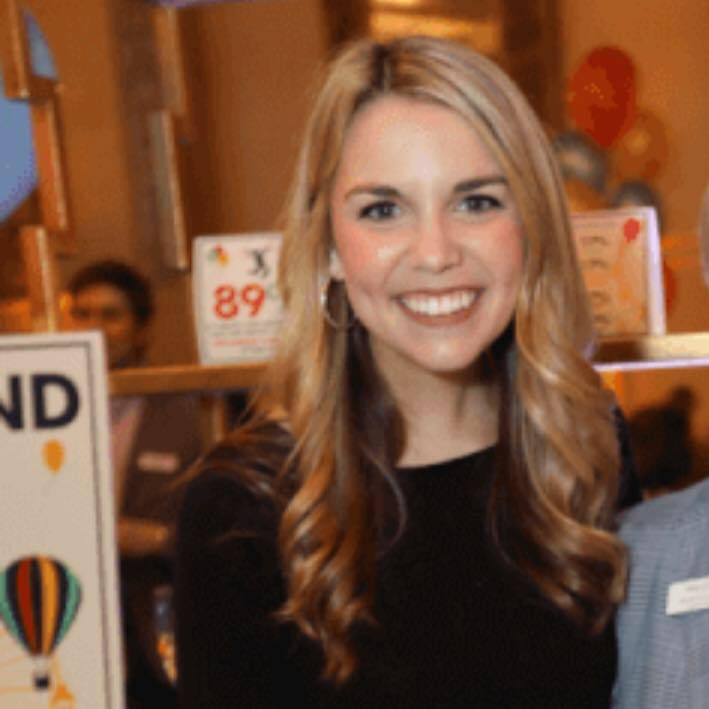 Allie Lindsey graduated with her Bachelors degree in Integrative Studies: Youth Services and a minor in Nonprofit Buisness in 2015. Since graduation, she has worked for three local non-profits, two of which focus on children. In 2019, Allie was honored to be named of one Memphis Flyer's 20 under 30. Allie says of her time in the COE, "Even though I am not a teacher by trade, so much of what I learned in the COE has translated to what I do. In my work at Make-A-Wish and in my current position at Hope House, I have the opportunity to interact with the children we serve and their families. Early on in my education through the COE, I was taught the impact of volunteerism and what it looked like to serve children of all different abilities and backgrounds. My SPED courses encouraged me to get involved with the special needs community, and I still enjoy doing that in my personal time! I am now on the leadership team for Memphis Joy Prom, a prom for individuals with special needs. Most importantly, the COE fueled my love of children and wanting to either work with them or for them. I know that I would not be where or who I am today without the University of Memphis."
---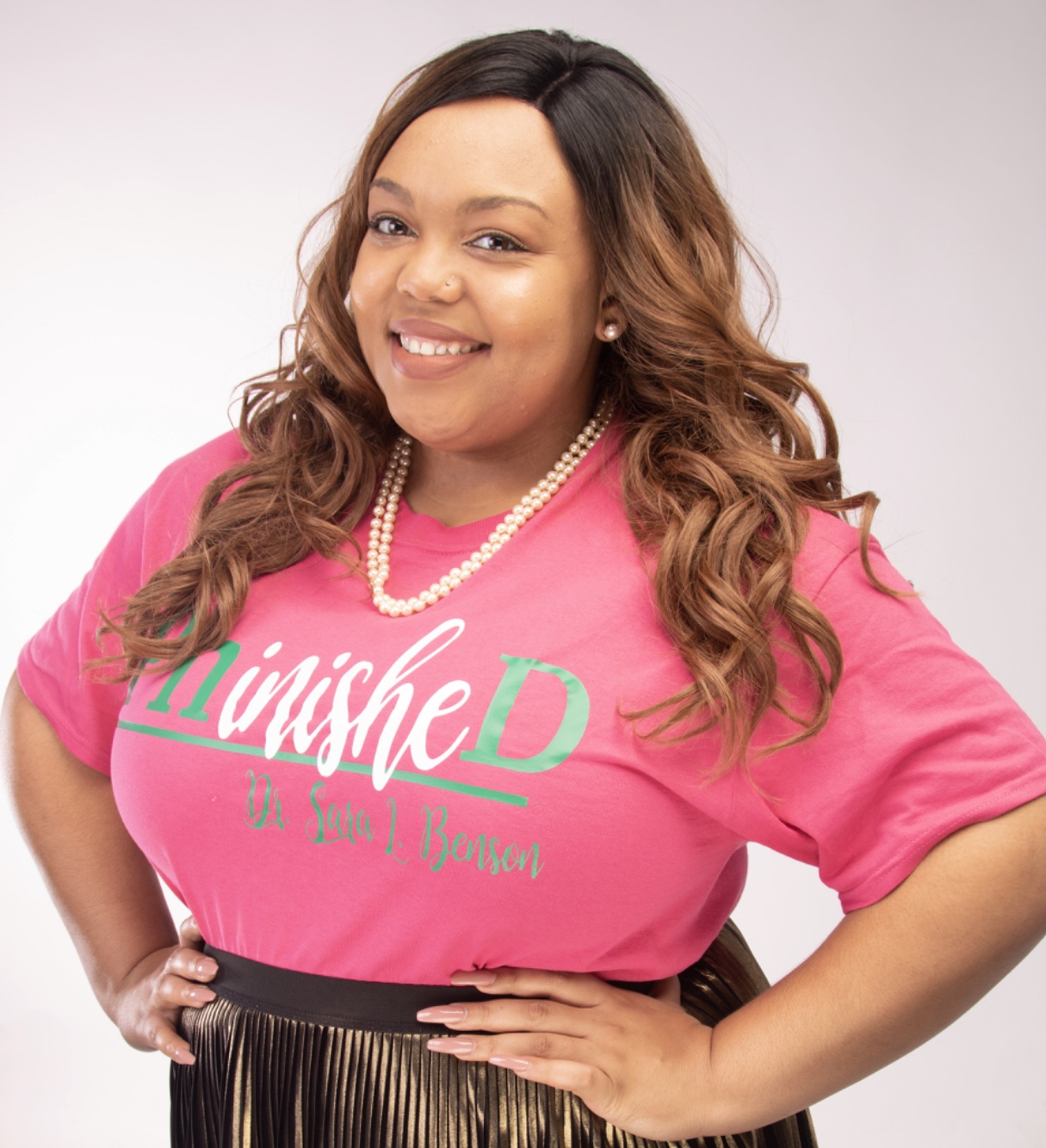 Dr. Sara L. Benson (MS '16; PhD '19) is a 30-year-old native of Horn Lake, MS. She is the second of four children of Min. Fred and Janet Benson. She is a first-generation college graduate who received her Bachelor of Arts degree in Political Science in the Spring of 2012 from Jackson State University. After graduating from JSU, Dr. Sara went on to attend law school at the University of Tulsa, College of Law. After one year of law school, Dr. Sara realized that law was not her passion and made the decision to leave school and take a year off. Dr. Sara then started graduate school at the University of Memphis and graduated in May of 2016 with her Master of Science in Educational Psychology. She then continued with her studies and graduated in Spring 2019 from the University of Memphis with her PhD in Educational Psychology.
Dr. Sara is currently working as a program director at Douglass High School for the Peer Power Foundation Inc., an educational nonprofit that mentors/tutors high school students and partners with the College of Education. She has taught as a TA and most recently as an adjunct professor in the CEPR department, teaching a course on human development. In her free time, Dr. Sara works as a college-readiness consultant helping students and parents prepare for life after high school. Her life philosophy is "your greatness should bring out the greatness of everyone around you."
---
Ashley Chalmers earned her Master of Science in Instructional and Curriculum Leadership with an ABA Emphasis in 2019. She says of her time in the COE, "Receiving a graduate degree from the University of Memphis College of Education has been my biggest accomplishment thus far. I was born and raised in Memphis, TN so quite naturally, University of Memphis was my first choice for furthering my education. As a special educator in an urban community, I am driven by equity daily. I chose the Applied Behavior Analysis program at the University of Memphis because I knew after finishing, I would be well-equipped to become a Board Certified Behavior Analyst. The COE has opened so many doors for me and I am optimistic for what the future holds."


---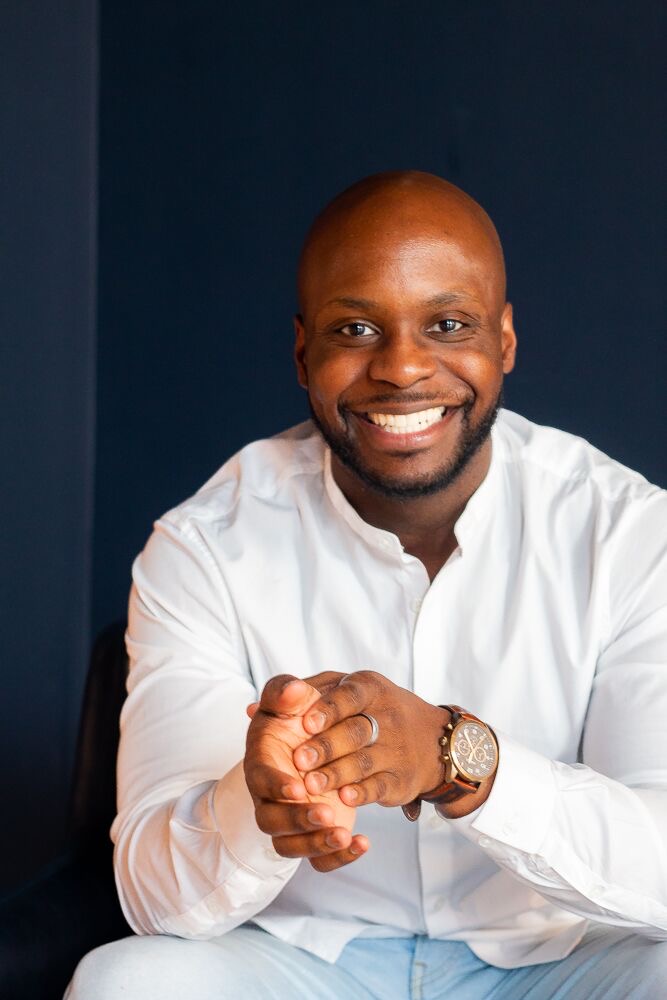 Justin Keith Dodson (PhD '19), native of Memphis, TN attended The University of Tennessee Chattanooga where he earned a BS in Psychology. He went on to graduate as the first African American male to earn a Master of Science in Counseling from Lipscomb University. He then became the first African American male to earn a Ph.D in Counselor Education and Supervision from The University of Memphis. Justin now serves as Assistant Director of Clinical Services at Youth Villages- Dogwood campus. Justin's research explored the relationship between Attitudes and Beliefs Toward Mental Illness and Burnout among Frontline Staff in residential treatment centers. Justin has published his first book entitled "The Courage of a Single Freckle-Navigating Your Black". Justin is an author, speaker, and therapist.


---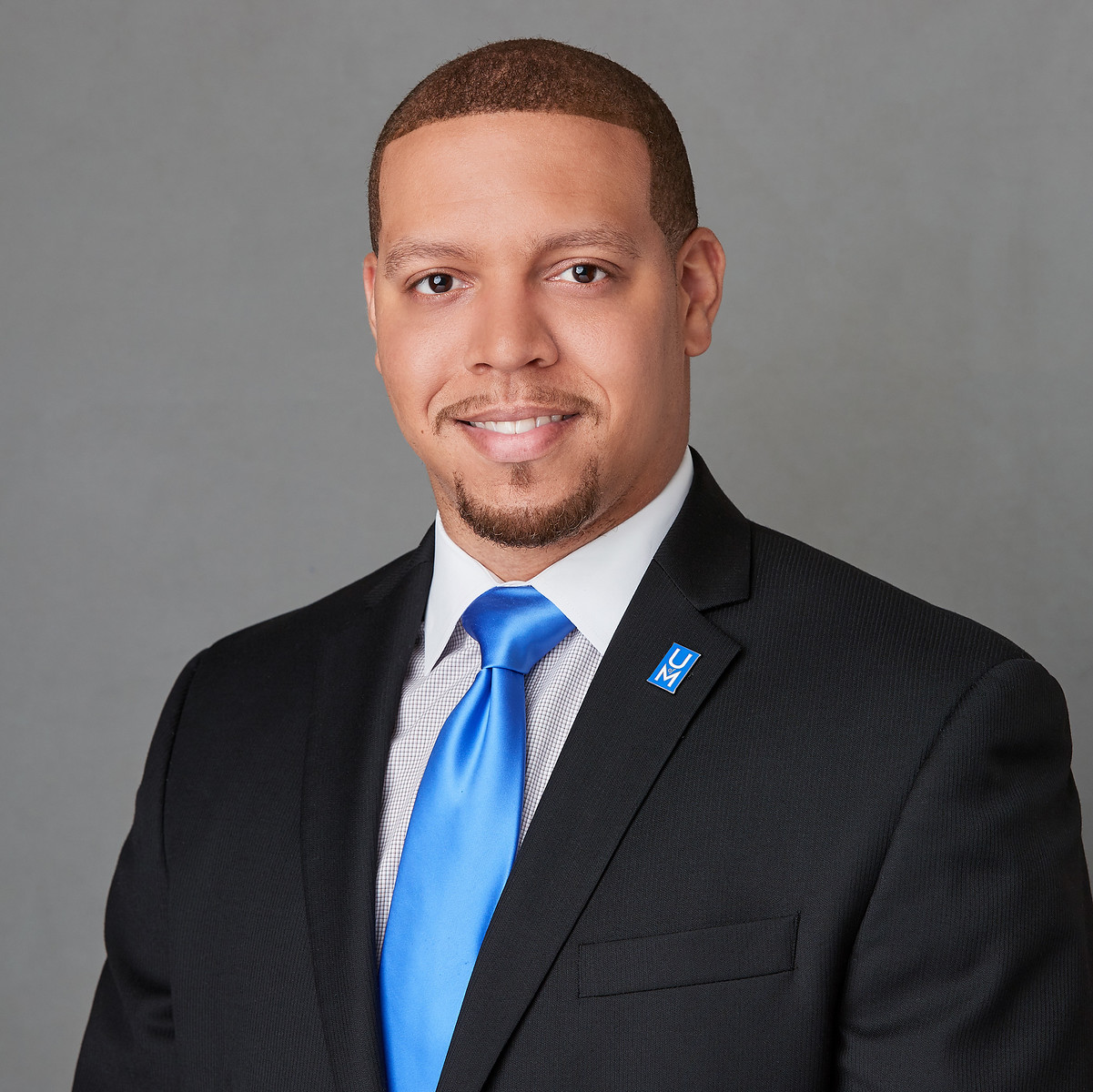 Dr. Eric Bailey II (EdD '17) received the Bachelor of Liberal Studies (Business/Music Business) degree from the University Memphis and the Master of Business Administration (MBA) from Keller Graduate School of Management. Eric has worked in higher education for 9+ years holding positions in Admissions, Academic Counseling, Athletic Advising, Career Services, and Multicultural Affairs. Dr. Bailey completed his doctorate (Ed.D) at the University of Memphis College of Education in the Higher & Adult Education Leadership program in 2017. Afterwards, he accepted the role of Assistant Dean of Nursing Students for the Loewenberg College of Nursing. He also serves as an Affiliate Faculty for the Department of Higher Education within the College of Education at the University of Memphis. In June 2020, he received a five-year HRSA grant in the amount of $3.24 million to support students from disadvantaged backgrounds. Dr. Bailey also was appointed the inaugural chair of the Diversity and Inclusion committee within the College of Nursing. Professional affiliations include: SACSA, NASPA, and NCDA.
---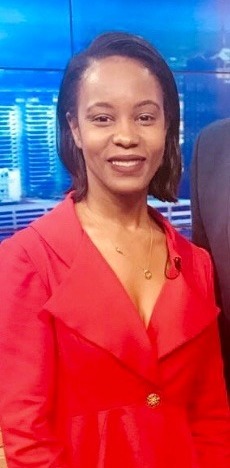 Tamara Jordan is a doctoral student in the Educational Psychology and Research program in CEPR with one semester of course work before her dissertation stage. She "plan[s] to use [her] degree to further consult in the education field." Jordan received her BA in Political Science from UofM as well as Masters degrees in Business Administration and Education from CBU. Jordan has formed a non-profit that focuses on workforce/soft skills, Financial Literacy, Etiquettes and Leadershi
Jordan says, "I am an educator that is dedicated to effectively educating and mentoring the youth in the Memphis Community to ensure they are well aware of the tools needed in order to achieve their goals. Prior to me becoming an educator, I was a logistics coordinator for three years. Although I enjoyed the hard-pressed corporate world, I knew that my true passion was helping youth in urban communities by strengthening and instilling the tools and values necessary to be successful in life."
---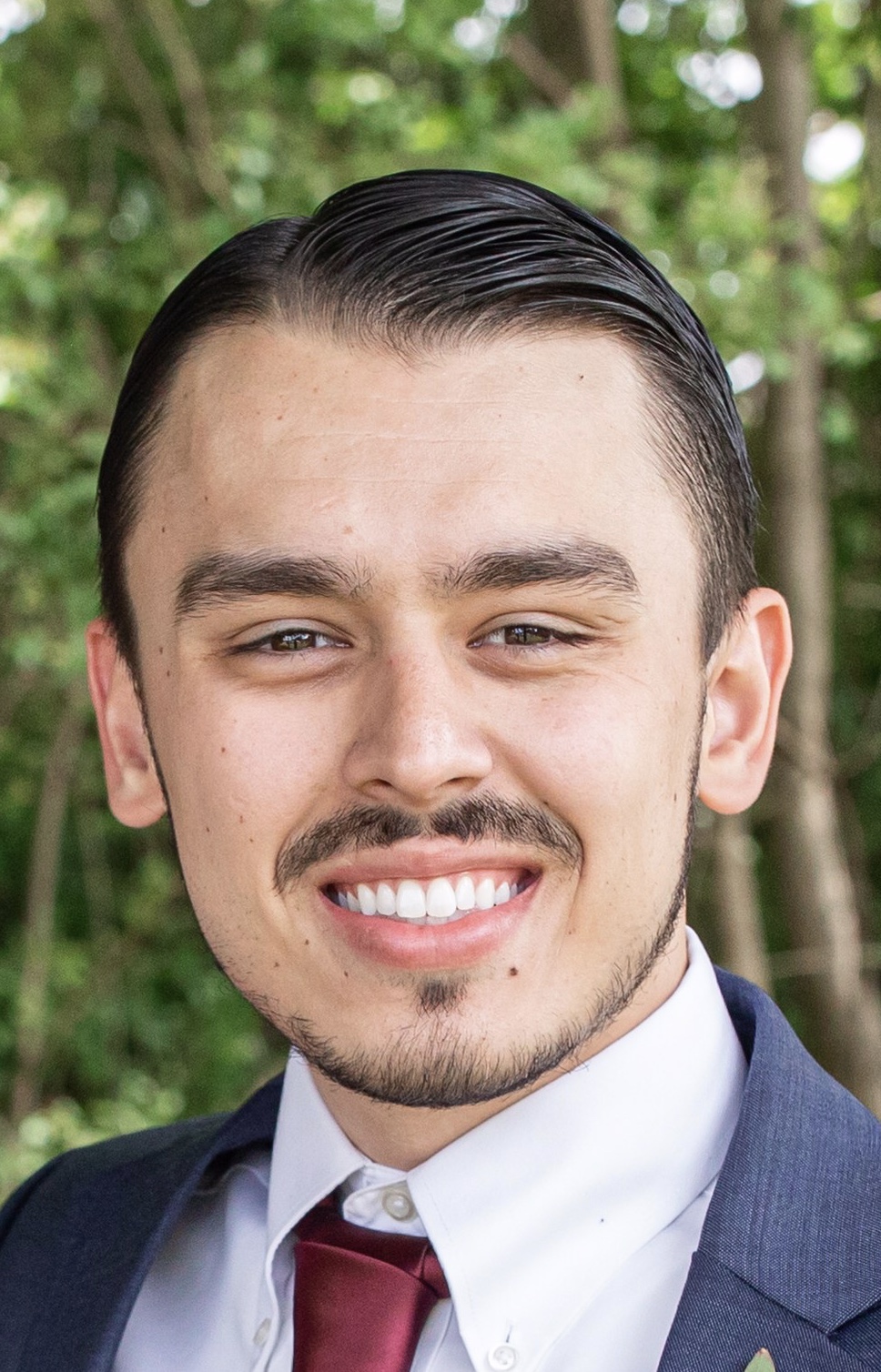 Joshua Wylie (BA '18; MA '20) demonstrates social justice as a sixth-grade teacher at Snowden. Wylie says of his journey, "I was born and raised in Frayser, one of the most economically depressed areas in the City of Memphis. My mother, a Filipina immigrant, alongside my father, successfully raised 5 kids! In teaching us how to improve our standing in life, my parents made sure to stress that we needed to achieve 'more' than they had been able to in their lives.
I choose to do 'more' by serving as an educator at Snowden School. I teach 6th grade Social Studies and Facing History (FHAO). In teaching FHAO, I stress the deeply intertwined history Snowden has with the Memphis struggle for Civil Rights. All in all, I love being a change-maker and an involved member of the Memphis community!"
---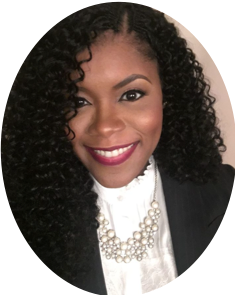 Dr. Jennifer Shorter (MAT '08; EdD '12) tells of her commitment to equity as she shares her story: "As a 1st generation college student, my drive for equity comes from my compassion for others. My parents had alternating work schedules; my mom worked a 9-5 and my dad worked the night shift. Although my dad only had a 6th grade education and my mom finished high school, they knew education was important and always prioritized it. The schools in my neighborhood were not the greatest, but I had educators who recognized my potential and informed my parents of other schooling options. My parents were fortunate enough to enroll me in optional schools, but they also had to provide me with transportation to these schools. My dad dropped me off and picked me up from school every single day. Many of our parents want to provide access to better educational options for their children, but scheduling conflicts, financial constraints, and even the lack of transportation among a host of other challenges keep them from being able to provide the opportunity I had -- access to high-quality schools. My goal is to ensure that every child, in every neighborhood has access to high-quality schools.
As a new Regional Lead for K-12 School/LEA Continuous Improvement in the Commonwealth of Pennsylvania, and in partnership with the [local and state educational leadership], I provide leadership with the design, implementation, monitoring and adjusting of the systems of support and accountability to ensure the value and high quality for all services delivered to Local Education Agencies and Pennsylvania schools. In this role, I provide critical leadership and expertise in the development, delivery and continuous improvement of statewide services for Pennsylvania's Statewide System for LEA and School Improvement for schools, which have been identified in need of Comprehensive Support and Improvement "
---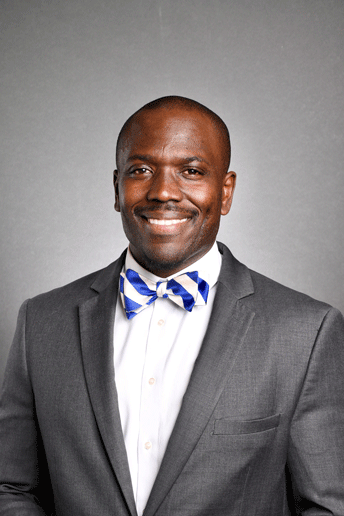 Dr. Mario E. Brown earned his EdD in Higher and Adult Education from the Department of Leadership in 2012. Dr. Brown is "honored to serve as the Chief Talent Development Officer for First Horizon Bank overseeing the full development of talent, throughout the organization, for more than 8,000 associates." More info on the merger can be found here>. Dr. Brown also serves as President of the UofM Black Alumni Council>.


---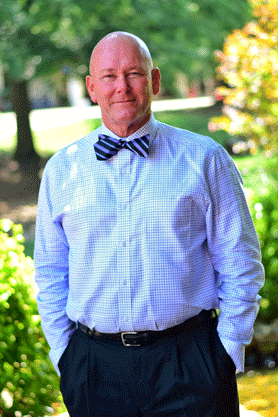 Gregory R. Singleton, BS. Ed '85 MS. Ed '94, was recently elected to the Board of Trustees for Omicron Delta Kappa National Leadership Honor Society. Singleton will serve a three-year term on the Board of Trustees and will be the Chair-Elect of the ODK Mission Committee. He currently serves as the Circle Coordinator for the Austin Peay State University Circle of Omicron Delta Kappa where he serves as the Associate Vice President for Student Affairs, Dean of Students, and Deputy Title IX Coordinator. Additional information about the national society can be found at www.odk.org>
---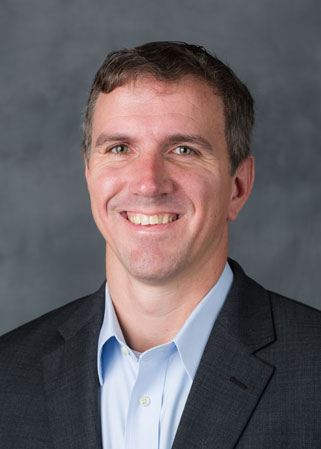 Dr. Seth Hayden (BA, BS '05, MS '08) received a MS in Counseling and a BS in Education Integrative Studies from the COE. He also earned his bachelor in Psychology from the UofM and later received his doctorate in Counseling Education from the University of Virginia. He has recently been promoted to Associate Professor of Counseling with tenure at Wake Forest University in Winston-Salem, NC.
Dr. Hayden has provided career and personal counseling in community agencies, secondary school, and university settings. He is a licensed clinical mental health counselor in North Carolina, a licensed professor counselor in Virginia, a national certified counselor, a certified clinical mental health counselor, and an approved clinical supervisor. His research focuses on the career and personal development of military service members, veterans, and their families. In addition, he explores the connection between career and mental health concerns. He is a past-president of the Military and Government Counseling Association as well as the president-elect of the National Career Development Association, both divisions of the American Counseling Association.
Hayden says he is "grateful for the education I received at the University of Memphis. I met my wife, made great friends, and learned of our responsibility to use the things we learn to the betterment of our communities. The connection of knowledge with the needs of society is a value I cherish and attempt to espouse in those I teach. I greatly cherish my time at the University of Memphis. Go Tigers Go!"
---
Tammy Combs
Meet Dr. Tammy Combs, Clinical Instructor of Urban Education, ICL. See her faculty profile here>.

Research Focus: Education in the Age of Globalization

Teaching Expertise: Urban Education - Preparing pre-service teachers to thrive in urban schools and develop their professional practice

Service Highlights: River City Partnership (RCP) Summer Bridge Faulty Chaperone, RCP MAT Interim Co-Coordinator, Search Committee Chair – ELED Social Studies

Why I love the COE: The COE is fertile ground where seeds of innovation, equity, and social justice flourish into meaningful learning experiences for future educators, counselors, and leaders!

Fun Fact: In my spare time I love to watch action movies, especially superhero/Marvel movies.
---
Edith Gnanadass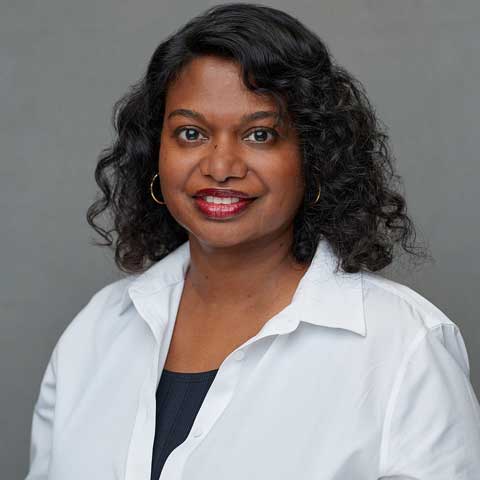 Meet Dr. Edith Gnanadass, Assistant Professor, ICL. See her faculty profile here>.

Research Focus: Race and learning, using Blacks texts in higher education, beyond the black-white binary, racialized experience of South Asian Americans, adult literacy, and inclusive online learning
Teaching Expertise: Adult learning, adult literacy, postcolonial theory, and research in higher and adult education
Service Highlights: Faculty Advisor for Safety Net, a student organization that provides peer-to-peer support for survivors of sexual violence and their allies.

I applied and was selected to attend the National Civil Rights Museum's second annual offering of "Unpacking Racism for Action" course. As a follow up to this course, I was invited to be part of the 6-member panel, "Putting Race on the Table" in December 2019 to tackle racial justice issues to foster solidarity. I presented on my research on "Beyond the Black-White Binary." I was featured on Memphis local news>.

Why I love the COE: Being part of a community of scholars who are committed to racial, gender, and social justice locally and globally.

Fun Fact: I came to Memphis with one dog and now have two wonderful sons and three dogs!
---
Eric Platt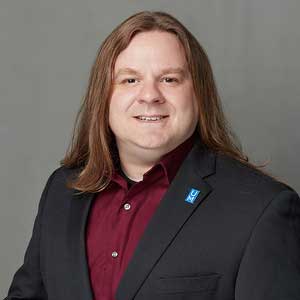 Meet Dr. Eric Platt, Interim Chair and Associate Professor, LEAD. View his faculty profile here>.

Research Focus: History of Higher Education in the American South, College/University Mortality, Religious Education
Teaching Expertise: History of Higher Education, Social Foundations of Education, Higher Education Legal and Ethical Issues, Leadership and Organizational Theory
Service Highlights: Interim Department Chair for the Department of Leadership, Involvement with CAEP accreditation
Why I love the COE: Being a part of the University of Memphis family means being a part of community that supports learners not just in Memphis, but also the entirety of Tennessee, the American South, the Nation, and the World! Being connected with the UofM College of Education allows you to serve others by providing access to exciting learning opportunities.
Fun Fact: Loves all things New Orleans, enjoys exploring the great City of Memphis, and is the proud parent of a 13-year-old miniature poodle.