COE Stories
In the College of Education, we love to celebrate the successes of our students and alumni. Read some of these stories below.
---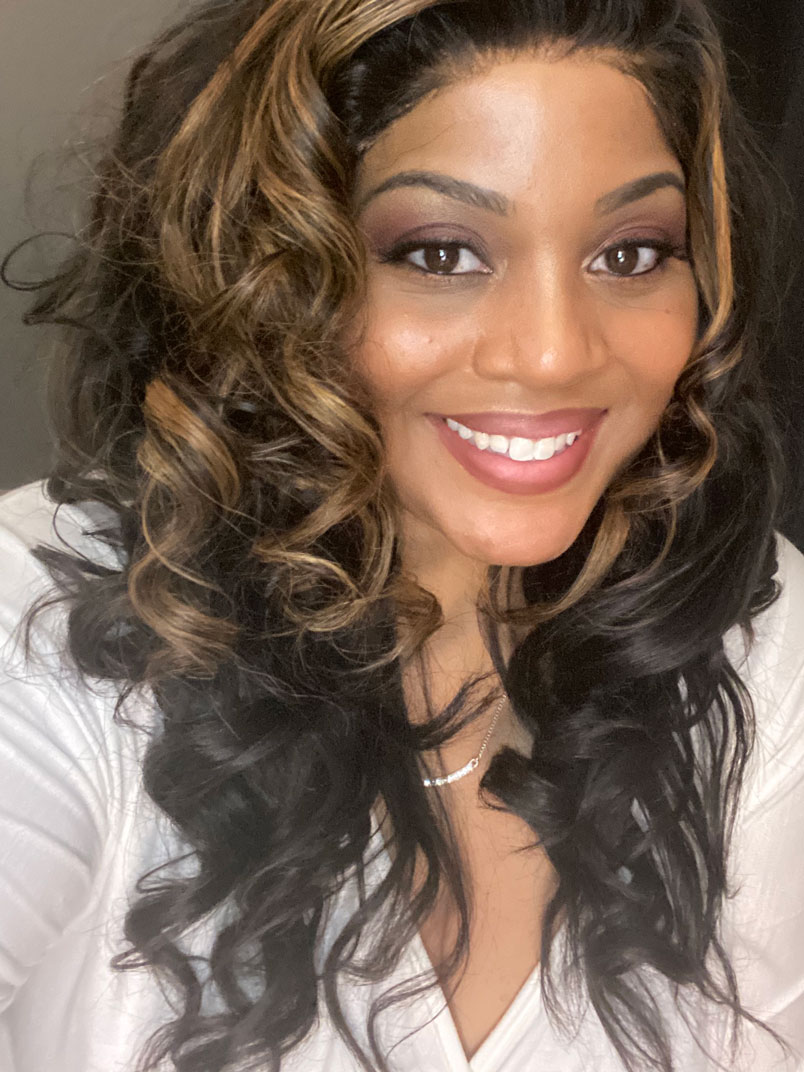 Celita Brown received her Masters of Science in Instructional and Curriculum Leadership with a concentration in Literacy in December 2019. She teaches 4th grade ELA at Cornerstone Prep-Denver where she uses knowledge gained in her COE classes to "teach students one of the most important foundations of life -- literacy." She has recently received several honors including: the UofM Outstanding Graduate Student in Literacy award, recognition as the only teacher to grow students by two years in a 5 month span in reading and awarded a monetary prize for having the most students participate in a fundraiser for books. Brown says, "The time in the COE has made a positive impact in my career. Prior to being accepted, I had no clue how to be intentional with data to drive instruction. I've taken the skills learned and have applied them to my daily workload." Brown explains her why for teaching, "The future of my students is what motivates me to continue to be a change agent for our youth, especially in underserved communities. People don't understand how important literacy is in our every day lives. I want to do what I can to ensure my students have a great quality of life because they're successful in literacy."
Celita Brown says that ICL Professor of Literacy, Dr. Helen Perkins, "inspired me and motivated me to persevere. I met her at church, and was so inspired by her work and accomplishments with literacy. She was so knowledgeable about the foundations of literacy and how to ensure students are successful from beginning to end. There were also times that my coursework became too much, and I was ready to give up. She met with me and helped me develop an action plan that would ensure that I was successful. She was always there for me when I needed her to be. Even though I am now an alumni, she continues to check in with me and cheer for me from the sidelines."
Brown advises current COE graduate students, "A career in education is heart-work!! What you are doing now is preparing you for the most challenging, but rewarding work ever. There are days that you want to just give up, but remember that a little person is depending on you!"
---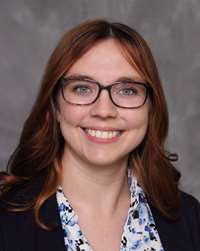 Dr. Alexandra Fuss received her PhD in Counseling Psychology from CEPR in 2020. She now serves as a the first psychologist at Digestive Health Yale New Haven Hospital and Assistant Professor in Psychiatry at Yale School of Medicine. She was recently on a podcast called About IBD and gives talks to Crohn's Colitis Foundations around the country. Dr. Fuss states, "I use my degree every single day as I am creating this program from the ground up designing workflows, programming and providing patient care. In addition, I supervise practicum and pre-doc intern level students, design and write academic research, and I also am a leader administratively. My career took off in a big way due to the fact that I was able to pursue a dissertation topic I was passionate about which reflected my expertise in mental health among IBD patients. I myself have IBD and my goal has always been to give patients similar to myself the mental health support that can be difficult to find and shed light on the resilience of this population as they face a myriad of difficulties."
Dr. Fuss came to UofM from Wisconsin in order to study in the Counseling program in CEPR. She says, "I learned so much from my time at Memphis not just academically but as a person. The Counseling Psychology faculty went above and beyond to be supportive, and consistently encouraged me to develop skills in managing work life balance At Memphis, the faculty helped me to find training opportunities that would align with my goal of working in gastropsychology despite it being a unique niche. Now, I have the job I always dreamed of. The coursework was certainly helpful, and they advanced my skills and knowledge base but really, I think the special sauce was the people of the program and the example they gave me that helped mold me into the professional I am now. When I arrived the students and faculty were warm and inviting but what stood out to me more than anything was that students were happy, and it was clearly a familial environment.If you want to know what makes Memphis truly unique, the best example I can give is that recently my partner was in Memphis and was stranded without a ride. I graduated in 2020 and I was still able to reach out to my Memphis family (Drs Lease and Bridges) and they didn't hesitate to help him. I don't know many grad programs where you get that kind of bond."
Dr. Fuss advises new and future UofM students, "Say I don't know as often as you can, lean on your cohort members, enjoy and savor the BBQ (especially Commissary). While there are so many amazing opportunities out there, none are more important than your own health and wellness. Be willing to be open, honest and vulnerable about what you want and go after it fearlessly."
---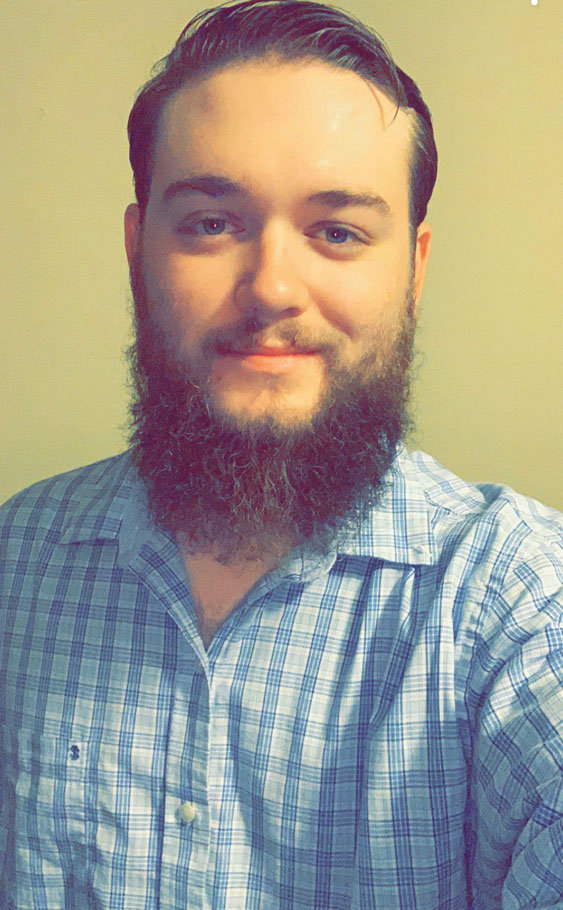 Ethan Hodge (BS, Teaching All Learners, 2019) tells how the COE shaped his career, "I started off graduating from high school going into construction. I always wanted to be a SPED teacher, but never thought I was good enough. As I began my college career, I went for it. It was very different from the work I was used to doing but I was quickly able to adjust. I had amazing teachers and supervisors through the course of my classes at the University of Memphis that assisted me, and helped me excel in so many areas - lesson planning, time management, etc. The COE was a huge part of where I'm at today. I was placed at Richland Elementary for my final year of student teaching. I always wanted to teach High School Functional Skills, and when placed in an elementary school, I honestly didn't know what to think. After spending time there, getting to know the staff and students, I knew elementary was for me. I worked and taught there with my mentor as a resource/inclusion teacher in K, 2nd, and 3rd. It was essentially a year-long job interview for me and long story short, I am now Richland's 3rd-5th Functional Skills teacher. I owe a bunch to the COE and all the amazing teachers and professors that made it happen for me." Ethan advises current and prospective students, "It is a challenging process, but it can de done and is all worth it."
---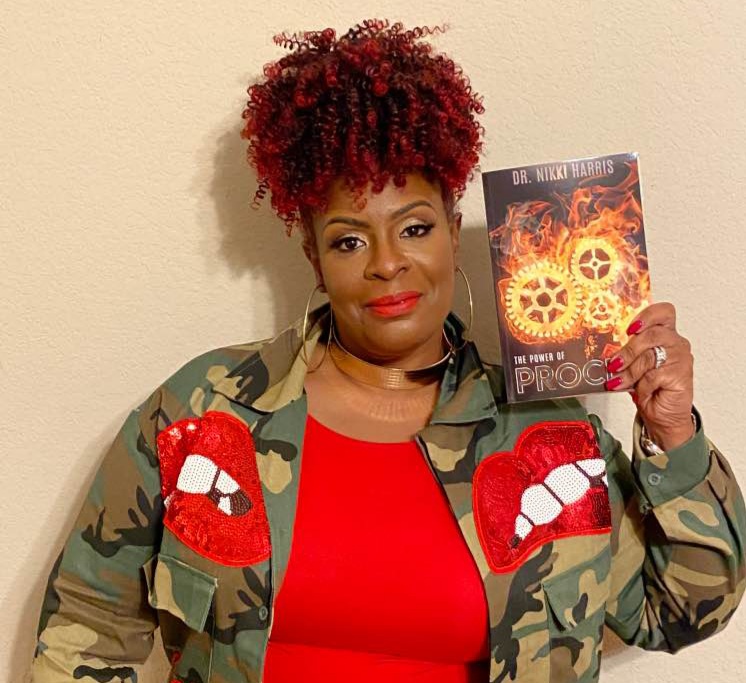 Dr. Domeniek "Nikki" Harris (EdD Educational Leadership and Policy Studies, LEAD, 2017) is a veteran educator and serial entrepreneur. Dr. Harris has been in education for 25 years where she has trained teachers and leaders in the area of education, business and leadership. Dr. Harris' research interests include servant leadership in business, education and Christian ministry and diversity, equity and inclusion. Dr. Harris' dissertation focused on servant leadership, and she has delivered presentations at local, state and national levels.

Dr. Harris acts currently as consultant and coach for education, leadership, and ministry organizations. Dr. Harris is a member of The International Association of Women and has recently been asked to speak on Diversity, Equity and Inclusion at their Inspirational Influencer Summit this March. Dr. Harris has recently authored her first book The Power Process which has been selected to be part of Memphis' own Novel Bookstore. Dr. Harris' other literary works will be featured in May 2021 in Precepts for Living Commentary with Urban Ministries International, the world's largest Christian media and publishing company serving African American churches of all denominations. Dr. Harris has been selected to write for Chosen Books as part of their first Diversity, Equity and Inclusion writing team. Dr Harris teaches on servant leadership locally and nationally. Dr. Harris travels internationally to teach on Servant Leadership. Dr. Harris often tells leaders she serves: "Lead Well, Be A Servant, Be A Servant Leader."
---