COE Stories
In the College of Education, we love to celebrate the successes of our students and alumni. Read some of these stories below.
Share Your Story
We want to celebrate you! Click on the button below to fill out our brief survey and share your story.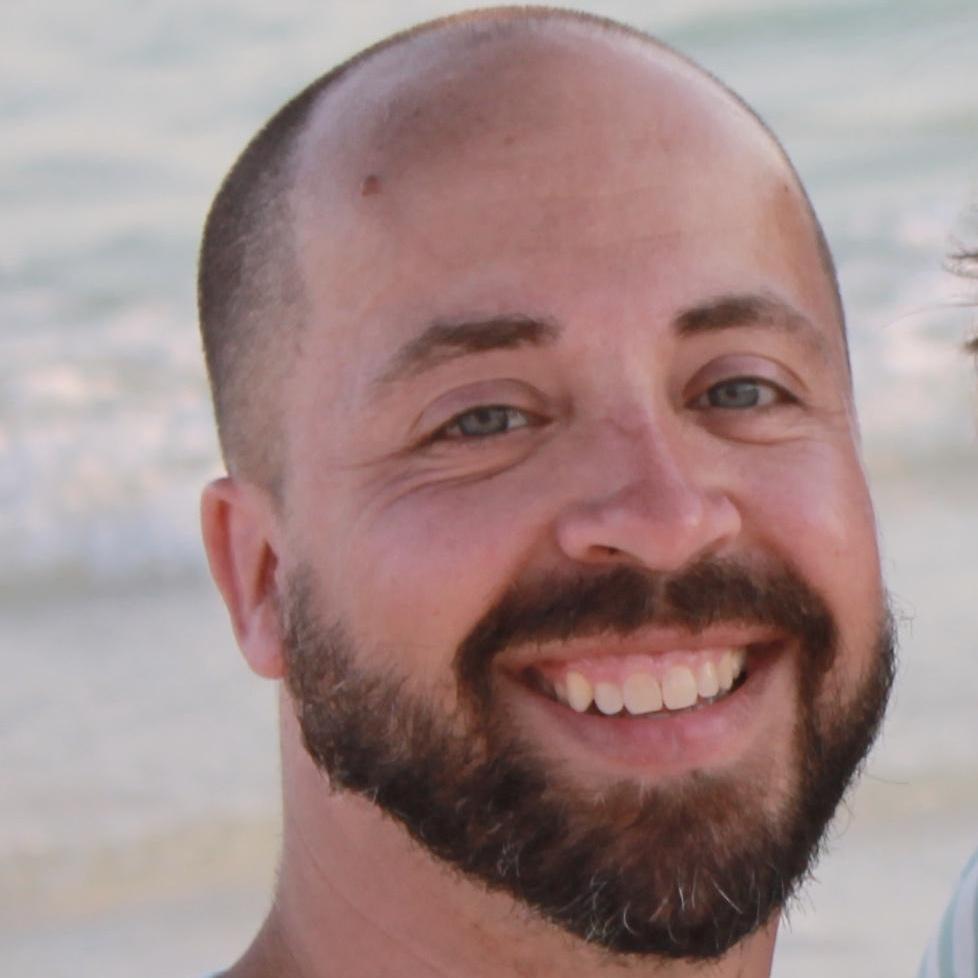 Congratulations to Mr. Adam Poole for being awarded the 2021 Outstanding Doctoral Student in Special Education at the 2021 Honors Assembly. Adam has maintained a 4.0 GPA throughout his doctoral program while serving as a husband, father of two small daughters, and working full-time as a 4th and 5th grade Mathematics Resource teacher at Collierville Elementary. Over the past three years, Adam has presented at state conferences and written manuscripts with his advisor, Dr. Ley Davis. He is currently collaborating with his advisor to conduct empirical research in utilizing technology to deliver evidence-based mathematical instruction to students with disabilities. Adam is a model doctoral student that is dedicated to his family and his career. Prior to Collierville Elementary, Adam was a teacher in DeSoto County Schools since 2005. He was born in Baton Rouge, LA, and grew up in Pineville, LA. He received his B.A. in History from Lipscomb University in Nashville, TN, and his M.Ed. in Special Education from University of Mississippi. Currently, Adam is entering the final year of his Ed.D. program in Instruction and Curriculum Leadership with an emphasis in Special Education at the University of Memphis. He intends to enter higher education and contribute to the field of Special Education as an instructor and researcher. Congratulations, Adam!
---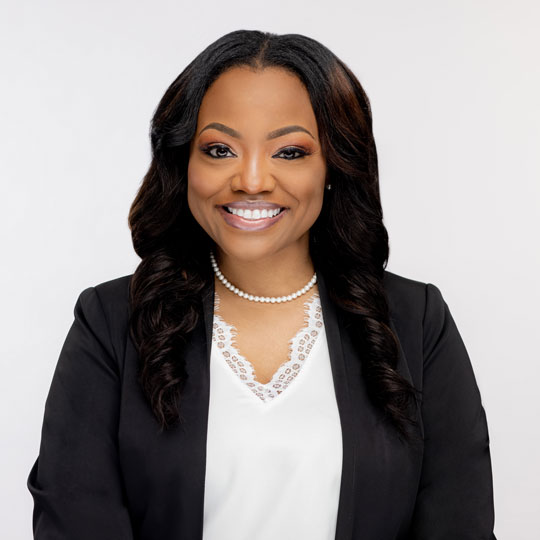 Crystelle Jones is currently a student in the Masters of Science in Student Affairs Administration in the Department of Leadership. She is currently the President of the Harriet Foundation, and a Job Developer and Program Analyst for the City of Memphis. She was recently nominated as WREG's Remarkable Women. Read more about her work with underserved youth and artists at the Harriet Foundation here>.




---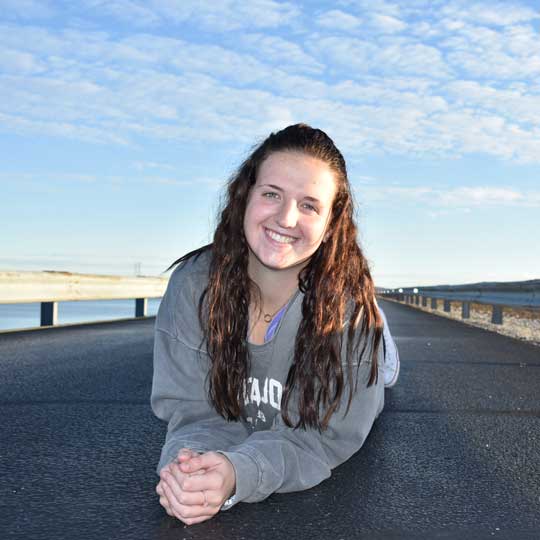 Hillary Kirsch is Junior Teaching All Learners major with a passion for teaching. Hillary says, "I grew up in a small town forty five minutes north of Memphis. I have desired to become a teacher since I was little. Children are my favorite thing about this world and I cannot wait to help them succeed. If it weren't for my teachers, I would not be where I am today. I hope to be half as great as they were to me."


---

Scovia Rushing is a graduate student in the Department of Leadership, working on her Master's degree in Leadership and Policy Studies. Born in South Sudan, Africa, she has lived most of her life in Kenya, Nairobi, Uganda and Kampala, and now resides in Memphis, Tennessee. Scovia states, "Growing up a Sudanese refugee, I have been exposed to different worldviews alongside different cultures. In all my life experiences, I believe that a positive attitude is the most important trait to have and keep on a daily basis. A positive attitude simply keeps me going. It alone sparks my passion. When my attitude is right, I believe that there is no dream too extreme and no challenge too great for me to accomplish.
A simple phrase I live by is 'Haraka Haina Baraka.' It is a phrase in Swahili meaning 'rushing does not mean one receives blessings,' and when repeated backwards, 'Baraka Haina Haraka' simply means 'to receive blessings, one cannot rush.' Living by that phrase, I took this COVID period to write 12 children's books and the first will be published October 1st.
I was also pursed by VACO, an incredible agency in Memphis to be their Associate Talent and Client Engagement Specialist. On top of that, I will be teaching English as a second language to Chinese students in China via VIPKID, a virtual classroom."
Scovia says she "believe[s] in three things; being a light, being a smile and being a miracle."
---
---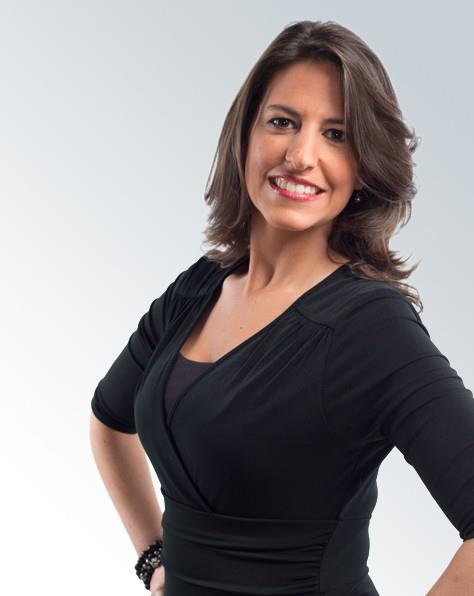 Allyson Chick (BSEd, c/o 2000) is the 2013 Tennessee Teacher of the Year, the first Memphis teacher to achieve this honor in three decades. Ms. Chick is currently a 3rd-5th grade gifted education (CLUE) teacher at Richland Elementary School in East Memphis. She received her BSEd. from the University of Memphis and MSEd from Walden University. Ms. Chick earned National Board Certification (MCGEN) from the National Board of Professional Teaching Standards in 2006, renewed in 2016 and is a state-trained mentor for current National Board candidates. A leader within her school building and district, Ms. Chick often conducts workshops and presentations at conferences and area schools. Ms. Chick understands the importance of cultivating quality teachers and has mentored many teacher candidates from the University of Memphis. She has had many opportunities to help grow the profession by mentoring future teachers through the student teaching experience and EdTPA Program. Ms. Chick says of the UofM Teacher Education program, "The student teaching internship provides candidates with a rigorous experience that prepares them for the challenges they will face as new teachers. I have been very impressed with the quality of teachers that have completed the program. UofM has a very high placement rate so those teachers desiring positions within the district are likely to receive positions."
Ms. Chick has received many awards during her 18-year career including the Rotary Award for Teacher Excellence, Memphis Grizzlies' Educator of the Month, Golden Apple Award, My Favorite Educator Award, WRVR's Teacher of the Week, and West Tennessee Educator of the Year. An avid grant writer, Ms. Chick's innovative classroom projects have been funded by Donors Choose, International Paper, the Junior League of Memphis, and the Rotary Foundation. In 2014, Ms. Chick was inducted into The University of Memphis CEHHS Alumni Hall of Fame. Allyson Chick is an inspiring motivator for colleagues, never tiring in her quest to take every student to the highest levels of achievement. Ms. Chick constantly reinvents her teaching through state of the art strategies, technology and curriculum integration, and a willingness to try anything that might engage her students in opportunities for success.
---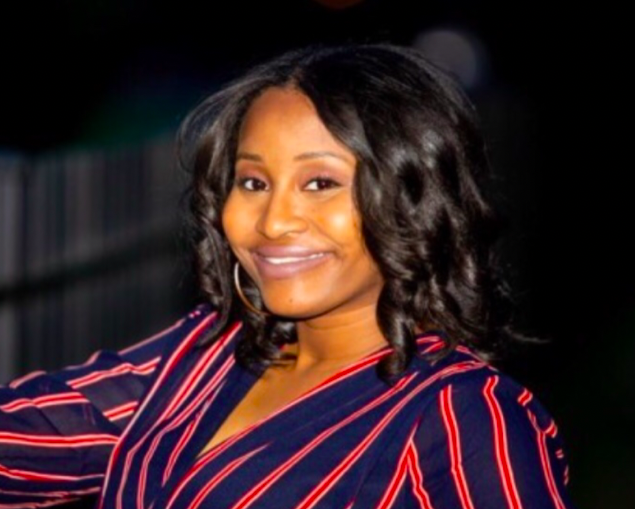 Sydney Smith received her BS in Education (Teaching All Learners) in 2017 and her Masters in Instruction and Curriculum Leadership in 2019 from the COE. She is a 5th grade Math and Science teacher at Balmoral Ridgeway Elementary. Sydney states, "Due to the impeccable and authentic experiences I afforded from the College of Ed's residency program, I was ready to stand confidently and boldly in taking on my own classroom!"
During her short experience as an educator, Sydney has attained many achievements including becoming a Level 5 Teacher, being named Balmoral Ridgeway Elementary's 2019-2020 Teacher of the Year, holding the responsibility as a Representative for Shelby Co. School's District Teacher's Advisory Council, and serving as a member of my school's Instructional Leadership Team. Sydney says, "In addition, I am very proud to say I have been able to represent the University of Memphis's College of Education on several occasions which I find as not only an achievement, but a true blessing. Of all my accolades and achievements, my most prized possession is being a two-time alum of the University of Memphis. Through the College of Education's River City Partnership with Shelby County Schools, I was provided the opportunity to be one of twenty graduate students for the 2018-19 (ME)2 cohort. A big thanks to the College of Education for molding me to be the educator that I am today! Go Tigers Go!"
---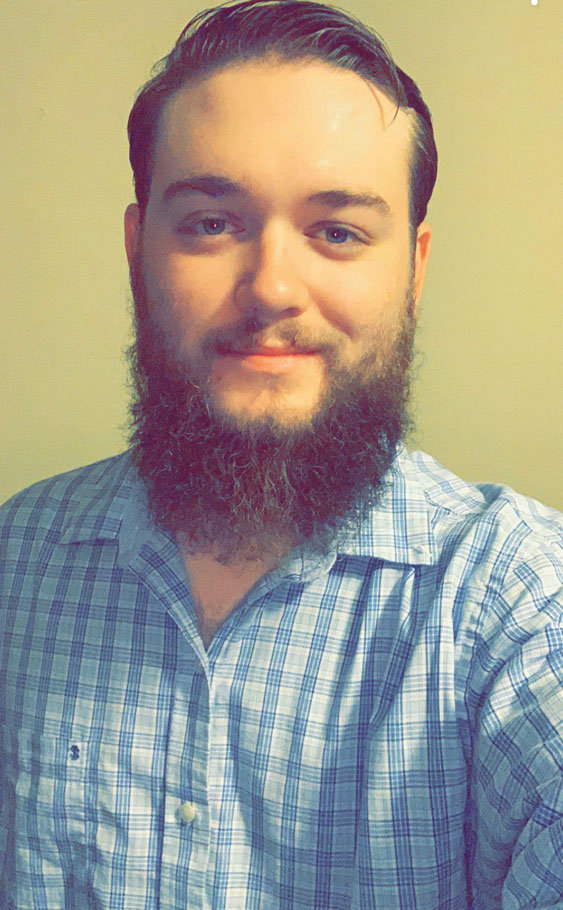 Ethan Hodge (BS, Teaching All Learners, 2019) tells how the COE shaped his career, "I started off graduating from high school going into construction. I always wanted to be a SPED teacher, but never thought I was good enough. As I began my college career, I went for it. It was very different from the work I was used to doing but I was quickly able to adjust. I had amazing teachers and supervisors through the course of my classes at the University of Memphis that assisted me, and helped me excel in so many areas - lesson planning, time management, etc. The COE was a huge part of where I'm at today. I was placed at Richland Elementary for my final year of student teaching. I always wanted to teach High School Functional Skills, and when placed in an elementary school, I honestly didn't know what to think. After spending time there, getting to know the staff and students, I knew elementary was for me. I worked and taught there with my mentor as a resource/inclusion teacher in K, 2nd, and 3rd. It was essentially a year-long job interview for me and long story short, I am now Richland's 3rd-5th Functional Skills teacher. I owe a bunch to the COE and all the amazing teachers and professors that made it happen for me." Ethan advises current and prospective students, "It is a challenging process, but it can de done and is all worth it."
---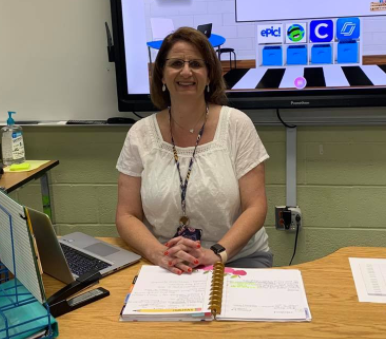 Stacy Owens (BS in Early Childhood Education c/o 2010) transferred to the UofM from Southwest Tennessee Community College. When she began the program, she was also juggling being a wife and mother of two young children. Stacy says, "I am so thankful I had the opportunity to complete the program in Early Childhood Education. I wanted a career change and always had the longing to teach young children." Stacy is currently in here 11th year teaching 3rd grade for Shelby County Schools. She has been a Level 5 educator for 6 straight years. Recently, she was chosen to mentor a student teacher from the University of Memphis. Stacy says of serving as a Mentor Teacher, "I often reflect on my student teaching experience and how important it was to me. I'm excited for this experience. The College of Education helped by preparing me to complete detailed lesson plans, but most importantly allowed me the student teaching experience which was the most important part of my program. Thank you for choosing me to be a mentor and give back to this fantastic program!"
---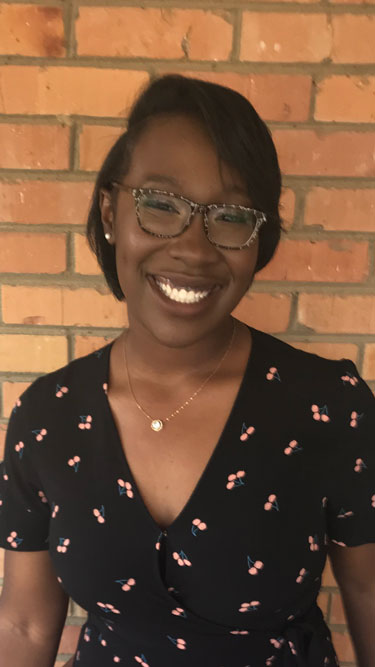 Gabby Willingham (c/o '20) earned her Bachelors degree in Teaching All Learners this year. She is currently teaching kindergarten at Campus School. As a COE student, she served as a Student Leader for the River City Partnership Summer Bridge program in 2019, a program that allows high-school juniors to learn about teaching advocacy and to experience life as a UofM COE student. Gabby describes her experience in the COE: "One word that defined my time at the UofM and in the College of Education is thankful. I am grateful to the UofM for giving me a second chance to enjoy college and to get involved as a transfer student. I am grateful to the College of Education for helping me in getting my degree and preparing me to know the everything that I need to know to be a great teacher. "




---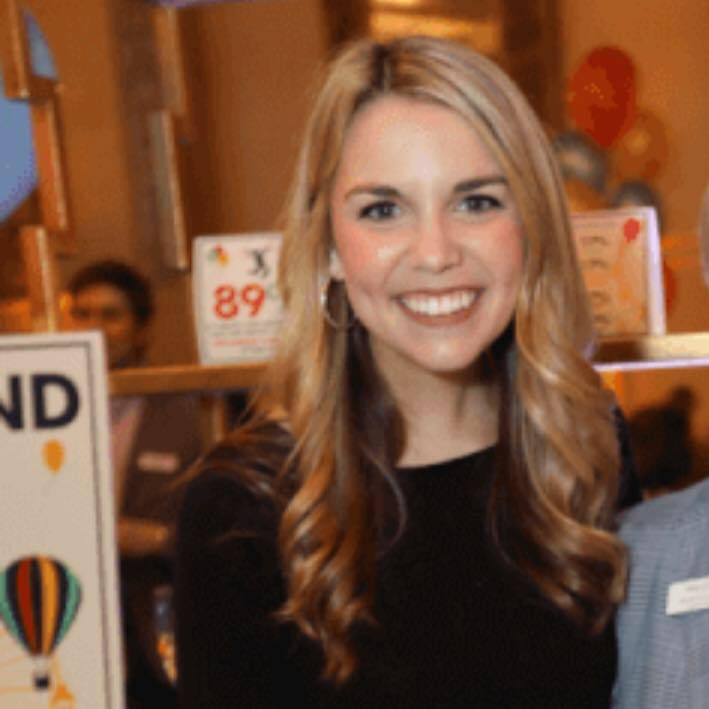 Allie Lindsey graduated with her Bachelors degree in Integrative Studies: Youth Services and a minor in Nonprofit Buisness in 2015. Since graduation, she has worked for three local non-profits, two of which focus on children. In 2019, Allie was honored to be named of one Memphis Flyer's 20 under 30. Allie says of her time in the COE, "Even though I am not a teacher by trade, so much of what I learned in the COE has translated to what I do. In my work at Make-A-Wish and in my current position at Hope House, I have the opportunity to interact with the children we serve and their families. Early on in my education through the COE, I was taught the impact of volunteerism and what it looked like to serve children of all different abilities and backgrounds. My SPED courses encouraged me to get involved with the special needs community, and I still enjoy doing that in my personal time! I am now on the leadership team for Memphis Joy Prom, a prom for individuals with special needs. Most importantly, the COE fueled my love of children and wanting to either work with them or for them. I know that I would not be where or who I am today without the University of Memphis."
---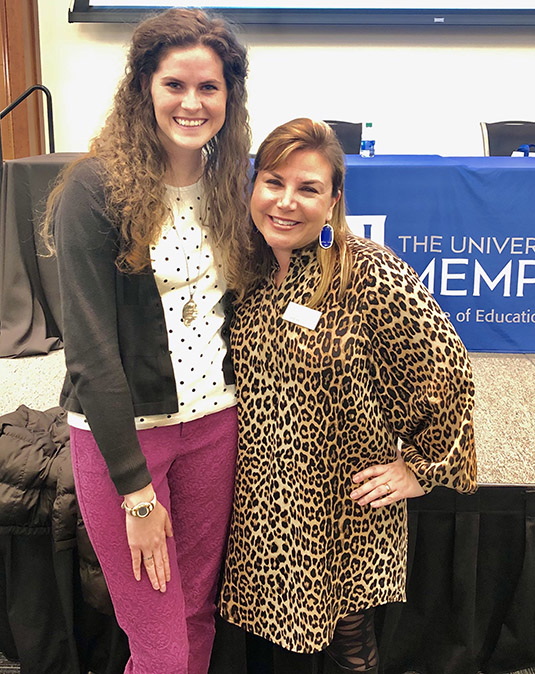 Nicole Barber (B.S.Ed. c/o 2017, Teaching All Learners K-6 with a SPED modification) started with the COE as a freshmen in a learning cohort and ended Junior and Senior year in M-Prep's pilot program. Nicole says of her time in the COE, "I am thankful for the investment of my professors and mentors in my 4 years with the COE. Getting to take education courses freshman year helped me get plugged in quickly and the M-Prep program helped me bond with other education majors that I still talk to on a regular basis. These fellow teachers made my college experience so rich and they help me regularly by encouraging me and sharing ideas. The professors are committed to a positive learning environment and helping candidates get real- life classroom experience and help to fully prepare candidates for full time teaching. I enjoyed my years in COE and I graduated feeling excited and prepared to teach. I was hired by a school in the spring before graduation and have been teaching for 4 years. I have scored high on my TEAM evaluations and felt very successful as a teacher in a high demand career. I will always be a tiger at heart, no matter my school's mascot! Go Tigers!!"
---
Catrina VanHooks (Bachelor of Science in Education Elementary 1-8 c/o 1996) says, "What I love about the COE at the UofM is they prepared all of us to be the best educators we could be. They taught us to be lifelong learners of education and to seek knowledge as well as solutions wherever education leads. The COE helped me to achieve my career goals by putting me on a path that was clear and easy to follow. They taught things such as putting the student needs first. They also taught us that if you are passionate and love teaching you will always make decisions that are selfless."
---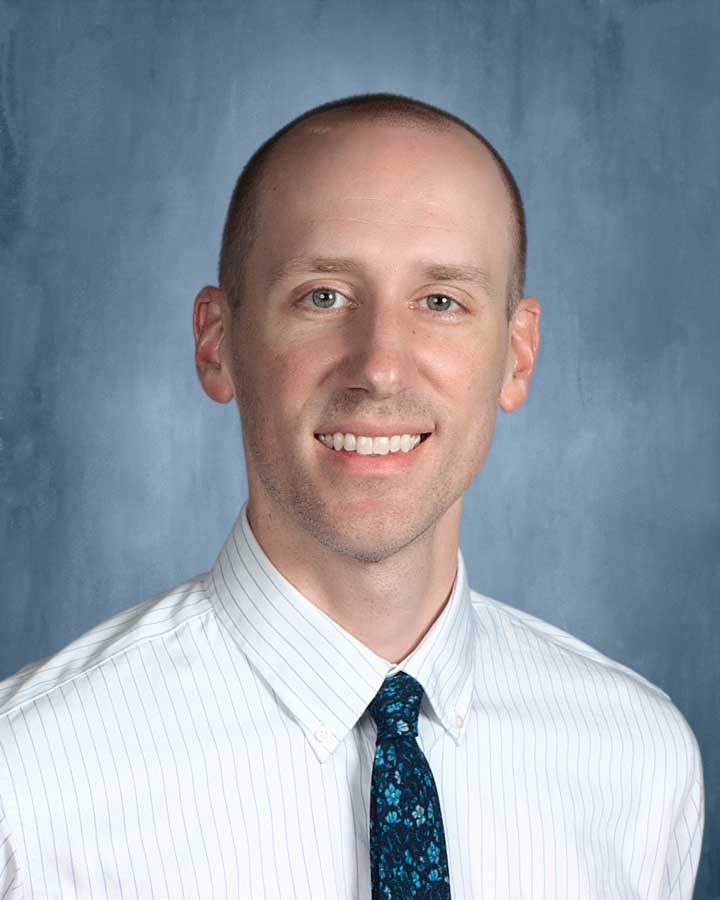 Dusty Warren received his Doctorate of Education in Higher and Adult Education in 2019 from the Department of Leadership. Dr. Warren says, "My doctoral journey in the COE truly changed my life, both personally and professionally. I learned a lot about myself throughout the process, as well as gaining the educational background and training needed to take the next steps in my career. Earning the doctoral degree prepared me to step into administrative leadership roles in the K-12 setting, as well as teaching at the collegiate level to help prepare the next generation of educators." Dr. Warren has served as a College Advisor, Adjunct Professor, Classroom Teacher, Athletic Coach, Assistant Principal and Principal. He says his proudest accomplishment is "lead[ing] an Exemplary/Reward School and hav[ing] a graduating senior class with 100% graduation and college acceptance rate."
Dr. Warren states, "I would highly recommend the [EdD] program to anyone looking to take that "next step" - it doesn't get any better than the University of Memphis' COE!"
---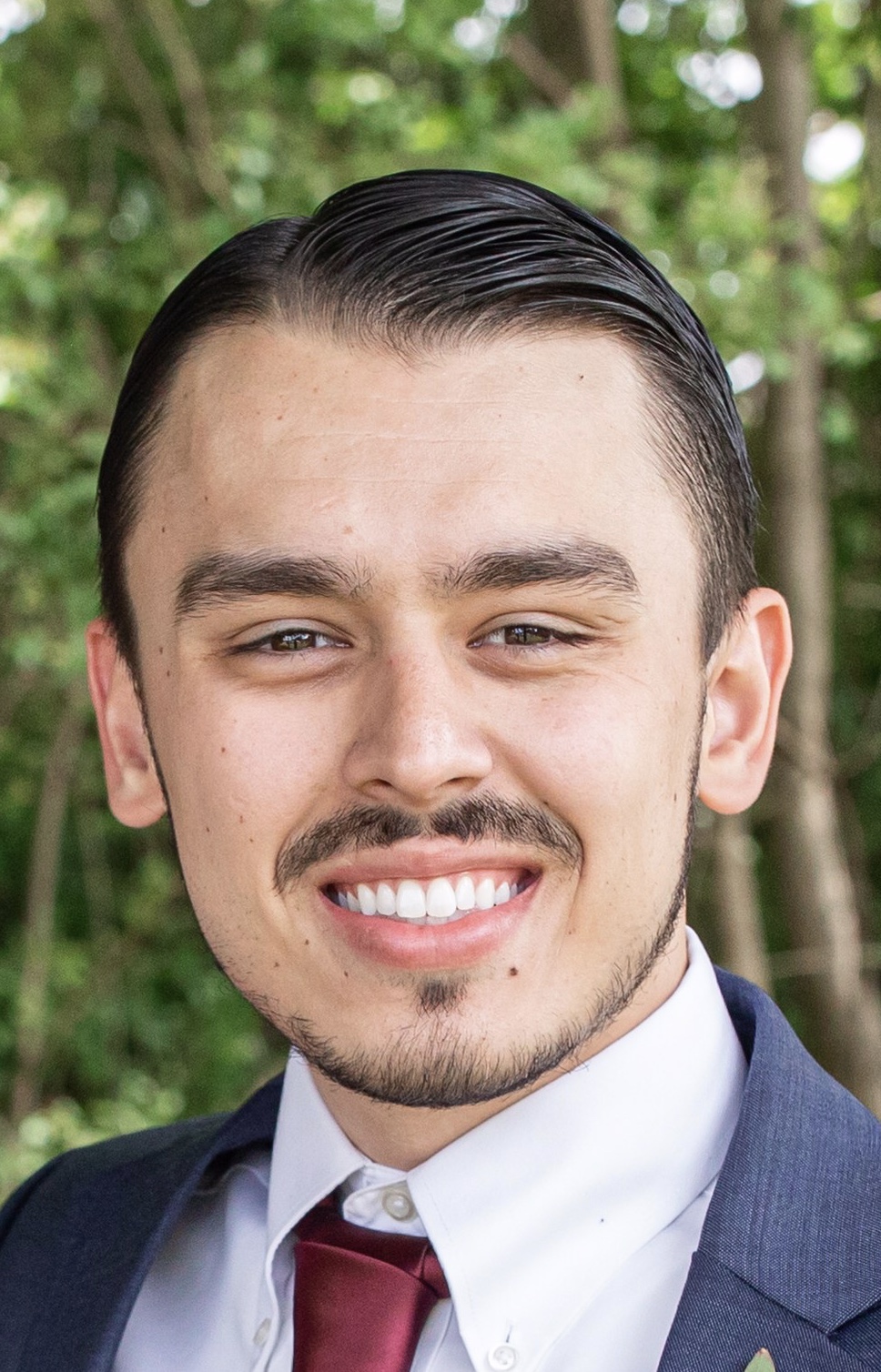 Joshua Wylie (BA from UofM '18; MAT from UofM College of Education '20) is an equity-driven teacher at University Middle. Wylie says, "As a lifelong Memphian, I was raised with a respect for the unique Memphis culture and an intense appreciation for the value each person adds to our Memphis community. This appreciation was cultivated by the area in which I was raised - Frayser, one of the most economically depressed areas in Memphis.
My mother, a Filipina immigrant, alongside my father, successfully raised 5 children. My parents stressed the need for us to always seek to achieve 'more' than they had in their lives, and we each took that as a personal challenge. My siblings and I allowed our individual experiences to shape our future careers and personal commitments to service.
I choose to do 'more' by serving as an educator at the University of Memphis Middle school, more commonly referred to as UMiddle.'While this school is relatively new, its impact is far-reaching. Every single day, I get to challenge students of all backgrounds to critically think and develop their own 'brands' of self efficacy. I have the privilege of teaching 6th grade Social Studies and Facing History and Ourselves (FHAO), a curriculum created right here in Memphis. This curriculum allows students the opportunity to go beyond the surface of certain concepts and to develop their unique understandings of their identities and the community around them. Connecting our City's civil rights struggle with this curriculum is a constant gift because its relevancy in 2021 is just as pertinent as 1968, the year Dr. King was assassinated.
UMiddle's unique project-emphasis allows for an experiential learning journey for both students and teachers! As an alumnus of the UofM, it comes as no surprise that my alma mater is leading the way in developing research and experimenting with adapting education methods to 21st century standards. I am honored to have spent 6 years learning, loving and appreciating the University of Memphis. I have learned that I just can't seem to get away from that Tiger Blue!
---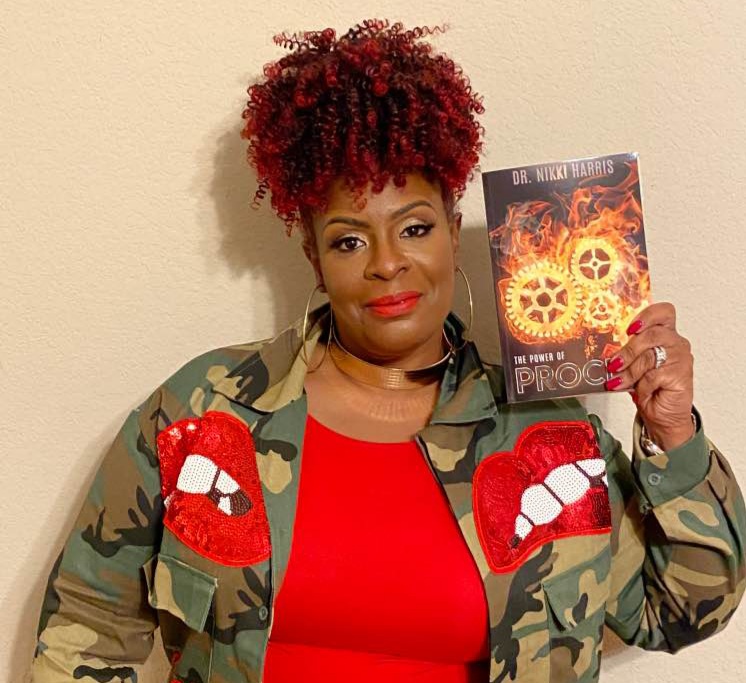 Dr. Domeniek "Nikki" Harris (EdD Educational Leadership and Policy Studies, LEAD, 2017) is a veteran educator and serial entrepreneur. Dr. Harris has been in education for 25 years where she has trained teachers and leaders in the area of education, business and leadership. Dr. Harris' research interests include servant leadership in business, education and Christian ministry and diversity, equity and inclusion. Dr. Harris' dissertation focused on servant leadership, and she has delivered presentations at local, state and national levels.

Dr. Harris acts currently as consultant and coach for education, leadership, and ministry organizations. Dr. Harris is a member of The International Association of Women and has recently been asked to speak on Diversity, Equity and Inclusion at their Inspirational Influencer Summit this March. Dr. Harris has recently authored her first book The Power Process which has been selected to be part of Memphis' own Novel Bookstore. Dr. Harris' other literary works will be featured in May 2021 in Precepts for Living Commentary with Urban Ministries International, the world's largest Christian media and publishing company serving African American churches of all denominations. Dr. Harris has been selected to write for Chosen Books as part of their first Diversity, Equity and Inclusion writing team. Dr Harris teaches on servant leadership locally and nationally. Dr. Harris travels internationally to teach on Servant Leadership. Dr. Harris often tells leaders she serves: "Lead Well, Be A Servant, Be A Servant Leader."
---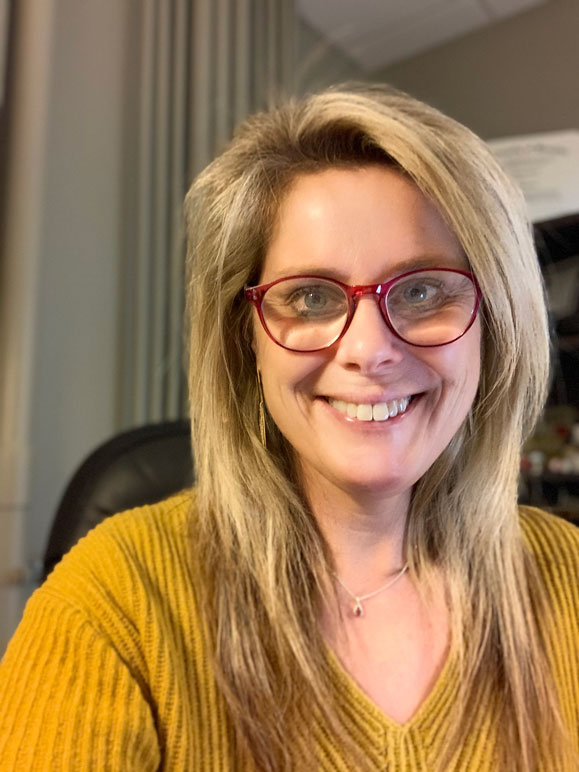 Dr. Nancy Kelley (Master of Art in Teaching '93, Educational Specialist in School Counseling '00, Certification in School Administration and Supervision, and a Doctor of Education with an emphasis in Counseling '15) has been in Education for over 27 years, having worked as a teacher, a school counselor, a district supervisor and an instructor at the post-secondary level. Currently, she serves as the Safe Schools Director for Collierville Schools, Adjunct Faculty for the University of Memphis and a Tennessee School Safety Mentor working with the Tennessee Department of Education. Dr. Kelley has worked in School Crisis Response for over 20 years, having responded to over 65 crisis situations including a death of a student, teacher, and natural disasters such as flooding, tornadoes, and recovery from Hurricane Katrina. She has trained counselors, administrators, and future counselors on the grief process and guidelines to responding to a crisis in a school. She wrote her dissertation on a response model she helped develop for Shelby County Schools. Dr. Kelley continues to act as a consultant or first responder to other districts who experience a tragedy and need assistance.

During her career, Dr. Kelley has delivered over 100 original presentations both at the state and national level for educators and community organizations on topics related to safety and mental health. In 2016, she became a Tennessee School Safety Mentor, and has presented at numerous state events in this role, while also personally visiting over 17 school districts to conduct specialized trainings for emergency preparedness, crisis and threat assessment. Dr. Kelley developed a novice Threat Assessment Model that is not only used by her district, but also used by districts throughout our state. She is also a member of the Association of Threat Assessment Professionals. Dr. Kelley received the 2018 Tennessee School Counselor Association award for Administrator of the Year, was named the 2020 Collierville Schools Supervisor of the Year and the 2020 West Tennessee Supervisor of the Year.
---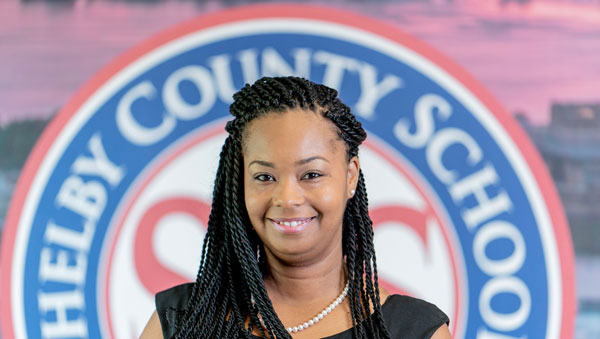 Ms. Tamara Jones (MS in School Counseling, 2011) is a living testament that all things are possible, if you just believe and put forth the effort to accomplish your goals. As a first generation and low income student, Tamara learned at an early age the importance of hard work, dedication and education. In 2000, she earned a Cum Laude Bachelor of Arts in Psychology, and a Master of Science in School Counseling in 2011 both from the University of Memphis. She has worked with adolescents in Memphis and Shelby County for over twenty years as a TRIO Educator and Professional School Counselor. Tamara has served as the Scholarship Chair for TRIO and a Co-Chair for Delta Sigma Theta Memphis Alumnae's Delta GEMS program which received the National Exemplary Youth Program award in 2015. One of Tamara's missions in life is to edify people and help them to reach their full potential whether at work as a Professional School Counselor or in the community where she serves on several committees. She believes Malcolm X's quote, "Education is the passport to the future, for tomorrow belongs to the people who prepare for it today". It is her goal to help students prepare for their future, and to also help those who start the great race of life behind. She currently works with the students at Middle College High School where she instills in each of them that the sky is truly limitless!
---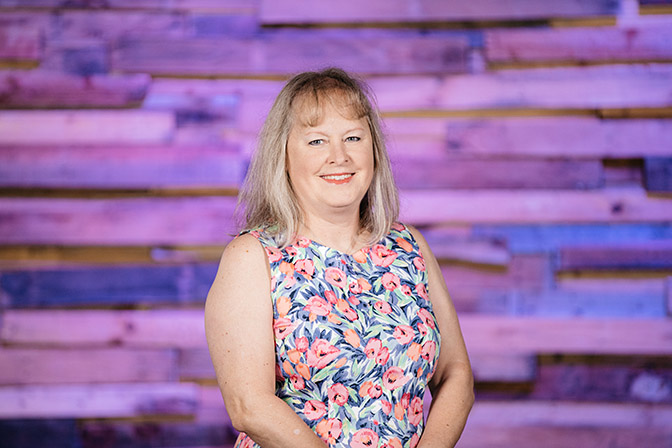 Tracy Bateman Quezada (BSEd c/o 1992) graduated from the University of Memphisin December of 1992 with a Bachelors degree in Special Education. She then pursued a Master's degree in Deaf Education from UTK. Tracy has worked as a deaf and special educator in many and varied places. Tracy says, "I have taught in New York, Tennessee and Texas. I have also served as a missionary to the deaf and teacher of the deaf in Ecuador. While in Ecuador, I was instrumental in establishing a Baptist church to the deaf and hard of hearing. It was a life changing experience. I also met my husband while there. We now have one son who is 15. I am now an educator for the deaf/hard of hearing at Sea Isle Elementary School. [I believe] God is good and has guided me through out my life!"
---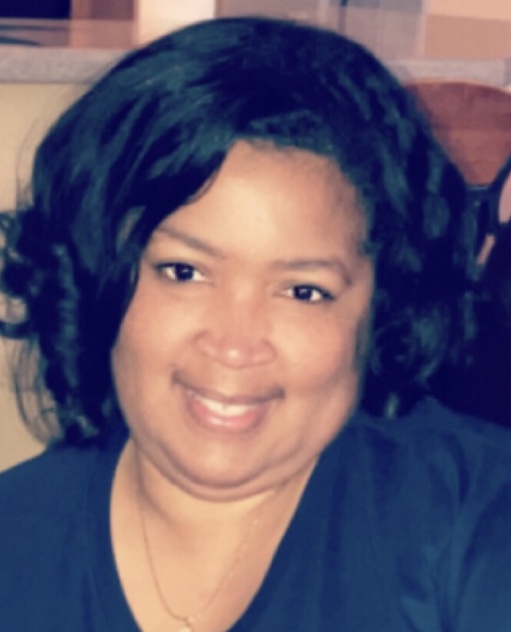 Shawnese Batts (BSEd c/o 1999) attended the UofM part-time from 1991-1999. She says of her educational journey, "After completing General Ed courses, I finally made it to Ball Hall. This was where I began studying education. Much of my time was spent studying in the library, observing in classroom settings and reflecting about what teachers and students said and did. After graduating I accepted a job with Memphis City Schools (now Shelby County Schools). I have been educating children for 21 years now. I enjoy teaching at Sea Isle Elementary. We love Memphis Tigers!"
---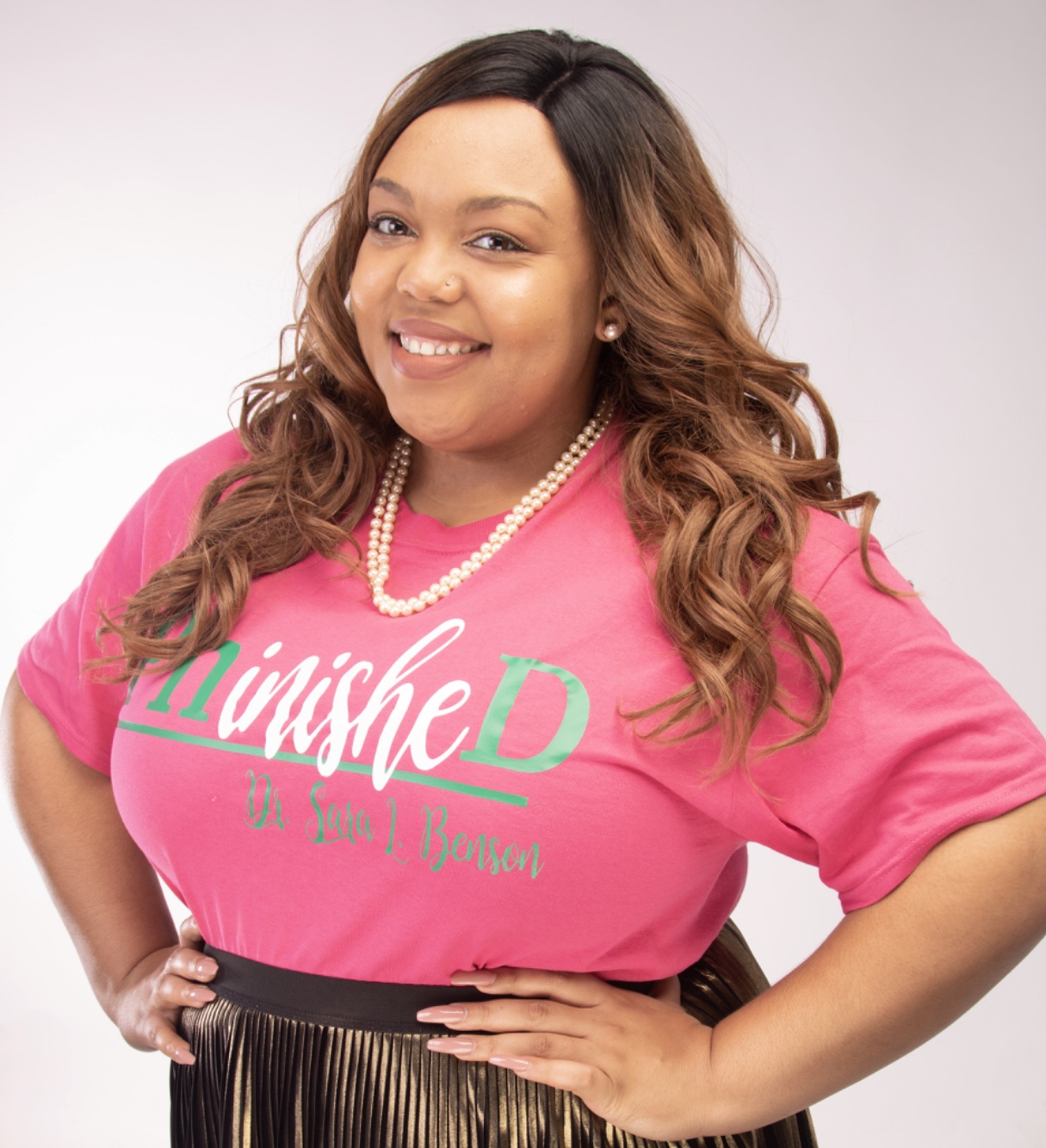 Dr. Sara L. Benson (MS '16; PhD '19) is a 30-year-old native of Horn Lake, MS. She is the second of four children of Min. Fred and Janet Benson. She is a first-generation college graduate who received her Bachelor of Arts degree in Political Science in the Spring of 2012 from Jackson State University. After graduating from JSU, Dr. Sara went on to attend law school at the University of Tulsa, College of Law. After one year of law school, Dr. Sara realized that law was not her passion and made the decision to leave school and take a year off. Dr. Sara then started graduate school at the University of Memphis and graduated in May of 2016 with her Master of Science in Educational Psychology. She then continued with her studies and graduated in Spring 2019 from the University of Memphis with her PhD in Educational Psychology.
Dr. Sara is currently working as a program director at Douglass High School for the Peer Power Foundation Inc., an educational nonprofit that mentors/tutors high school students and partners with the College of Education. She has taught as a TA and most recently as an adjunct professor in the CEPR department, teaching a course on human development. In her free time, Dr. Sara works as a college-readiness consultant helping students and parents prepare for life after high school. Her life philosophy is "your greatness should bring out the greatness of everyone around you."
---
Ashley Chalmers earned her Master of Science in Instructional and Curriculum Leadership with an ABA Emphasis in 2019. She says of her time in the COE, "Receiving a graduate degree from the University of Memphis College of Education has been my biggest accomplishment thus far. I was born and raised in Memphis, TN so quite naturally, University of Memphis was my first choice for furthering my education. As a special educator in an urban community, I am driven by equity daily. I chose the Applied Behavior Analysis program at the University of Memphis because I knew after finishing, I would be well-equipped to become a Board Certified Behavior Analyst. The COE has opened so many doors for me and I am optimistic for what the future holds."


---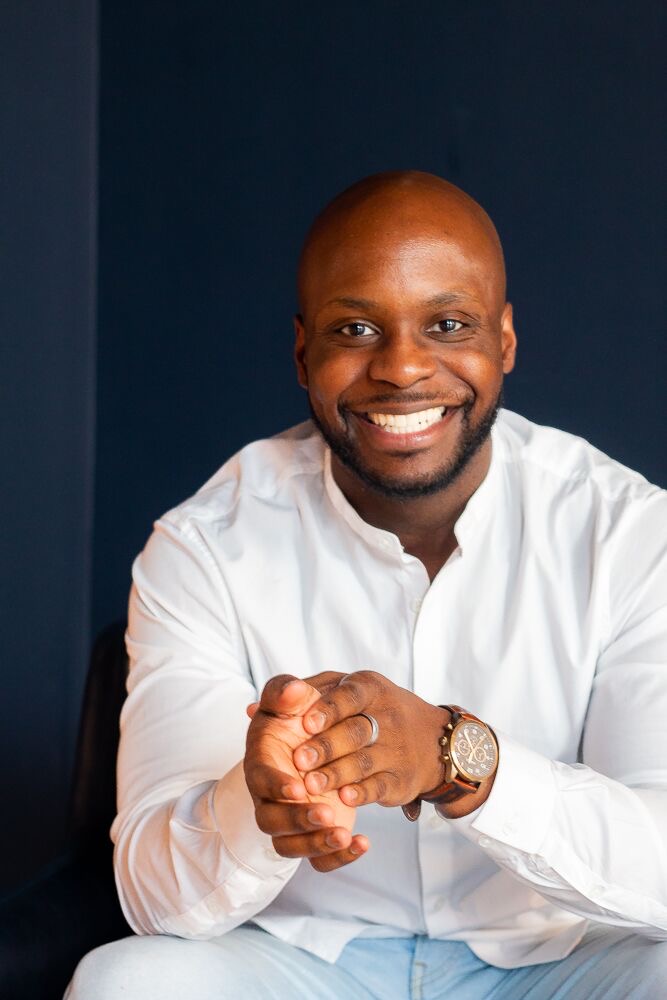 Justin Keith Dodson (PhD '19), native of Memphis, TN attended The University of Tennessee Chattanooga where he earned a BS in Psychology. He went on to graduate as the first African American male to earn a Master of Science in Counseling from Lipscomb University. He then became the first African American male to earn a Ph.D in Counselor Education and Supervision from The University of Memphis. Justin now serves as Assistant Director of Clinical Services at Youth Villages- Dogwood campus. Justin's research explored the relationship between Attitudes and Beliefs Toward Mental Illness and Burnout among Frontline Staff in residential treatment centers. Justin has published his first book entitled "The Courage of a Single Freckle-Navigating Your Black". Justin is an author, speaker, and therapist.


---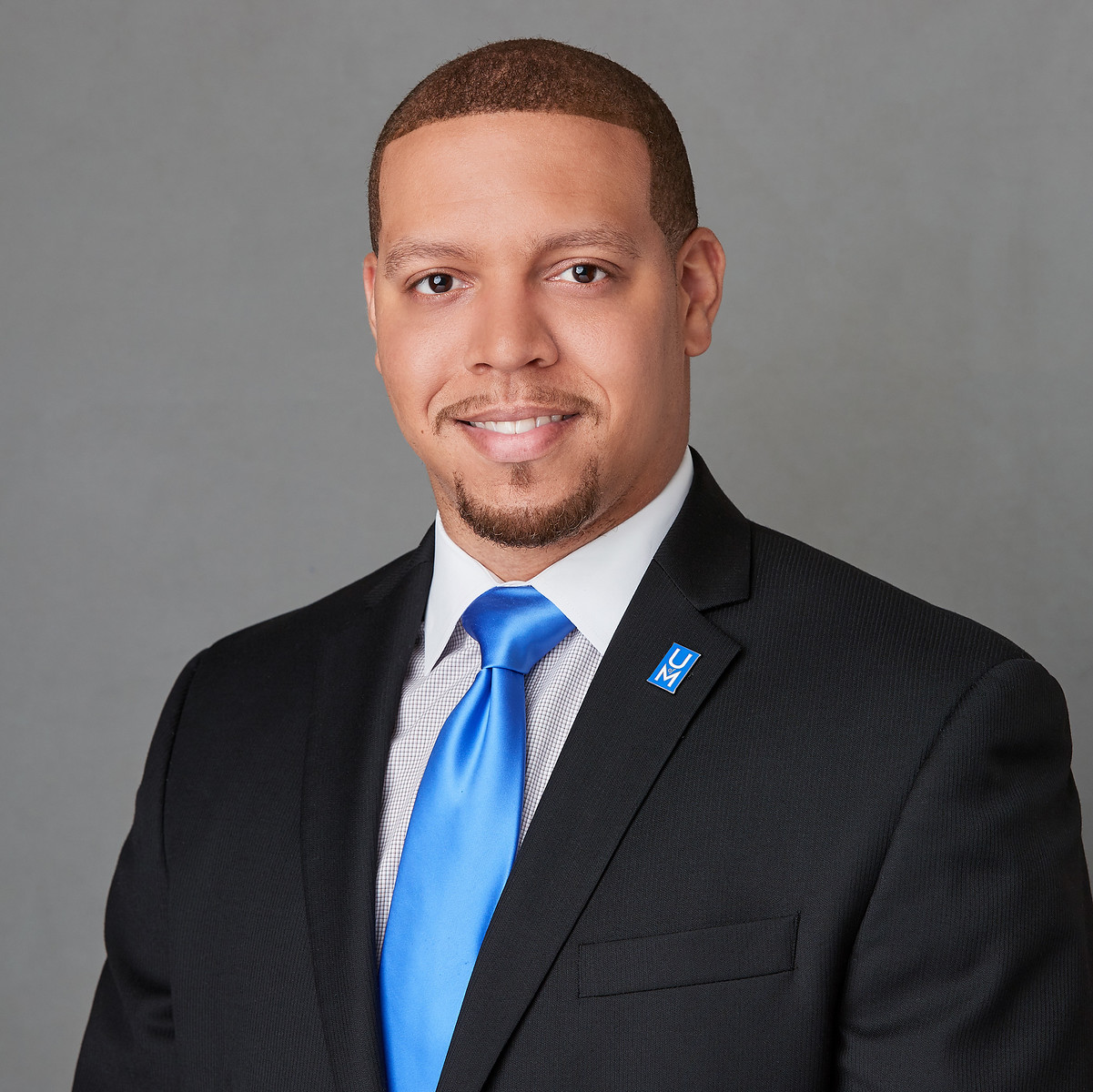 Dr. Eric Bailey II (EdD '17) received the Bachelor of Liberal Studies (Business/Music Business) degree from the University Memphis and the Master of Business Administration (MBA) from Keller Graduate School of Management. Eric has worked in higher education for 9+ years holding positions in Admissions, Academic Counseling, Athletic Advising, Career Services, and Multicultural Affairs. Dr. Bailey completed his doctorate (Ed.D) at the University of Memphis College of Education in the Higher & Adult Education Leadership program in 2017. Afterwards, he accepted the role of Assistant Dean of Nursing Students for the Loewenberg College of Nursing. He also serves as an Affiliate Faculty for the Department of Higher Education within the College of Education at the University of Memphis. In June 2020, he received a five-year HRSA grant in the amount of $3.24 million to support students from disadvantaged backgrounds. Dr. Bailey also was appointed the inaugural chair of the Diversity and Inclusion committee within the College of Nursing. Professional affiliations include: SACSA, NASPA, and NCDA.
---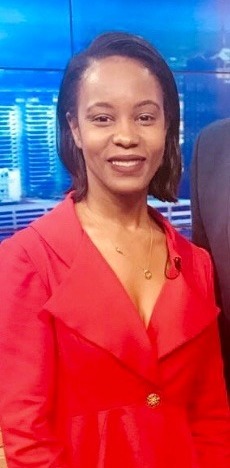 Tamara Jordan is a doctoral student in the Educational Psychology and Research program in CEPR with one semester of course work before her dissertation stage. She "plan[s] to use [her] degree to further consult in the education field." Jordan received her BA in Political Science from UofM as well as Masters degrees in Business Administration and Education from CBU. Jordan has formed a non-profit that focuses on workforce/soft skills, Financial Literacy, Etiquettes and Leadershi
Jordan says, "I am an educator that is dedicated to effectively educating and mentoring the youth in the Memphis Community to ensure they are well aware of the tools needed in order to achieve their goals. Prior to me becoming an educator, I was a logistics coordinator for three years. Although I enjoyed the hard-pressed corporate world, I knew that my true passion was helping youth in urban communities by strengthening and instilling the tools and values necessary to be successful in life."
---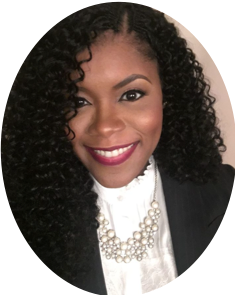 Dr. Jennifer Shorter (MAT '08; EdD '12) tells of her commitment to equity as she shares her story: "As a 1st generation college student, my drive for equity comes from my compassion for others. My parents had alternating work schedules; my mom worked a 9-5 and my dad worked the night shift. Although my dad only had a 6th grade education and my mom finished high school, they knew education was important and always prioritized it. The schools in my neighborhood were not the greatest, but I had educators who recognized my potential and informed my parents of other schooling options. My parents were fortunate enough to enroll me in optional schools, but they also had to provide me with transportation to these schools. My dad dropped me off and picked me up from school every single day. Many of our parents want to provide access to better educational options for their children, but scheduling conflicts, financial constraints, and even the lack of transportation among a host of other challenges keep them from being able to provide the opportunity I had -- access to high-quality schools. My goal is to ensure that every child, in every neighborhood has access to high-quality schools.
As a new Regional Lead for K-12 School/LEA Continuous Improvement in the Commonwealth of Pennsylvania, and in partnership with the [local and state educational leadership], I provide leadership with the design, implementation, monitoring and adjusting of the systems of support and accountability to ensure the value and high quality for all services delivered to Local Education Agencies and Pennsylvania schools. In this role, I provide critical leadership and expertise in the development, delivery and continuous improvement of statewide services for Pennsylvania's Statewide System for LEA and School Improvement for schools, which have been identified in need of Comprehensive Support and Improvement "
---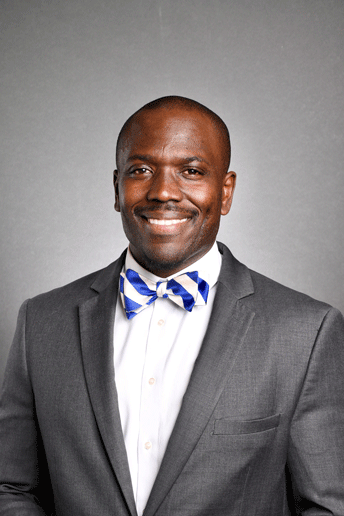 Dr. Mario E. Brown earned his EdD in Higher and Adult Education from the Department of Leadership in 2012. Dr. Brown is "honored to serve as the Chief Talent Development Officer for First Horizon Bank overseeing the full development of talent, throughout the organization, for more than 8,000 associates." More info on the merger can be found here>. Dr. Brown also serves as President of the UofM Black Alumni Council>.





---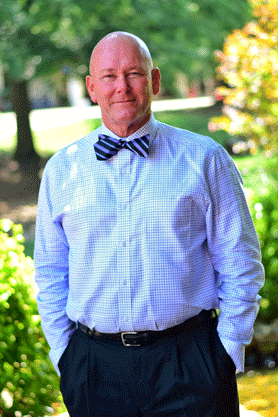 Gregory R. Singleton, BS. Ed '85 MS. Ed '94, was recently elected to the Board of Trustees for Omicron Delta Kappa National Leadership Honor Society. Singleton will serve a three-year term on the Board of Trustees and will be the Chair-Elect of the ODK Mission Committee. He currently serves as the Circle Coordinator for the Austin Peay State University Circle of Omicron Delta Kappa where he serves as the Associate Vice President for Student Affairs, Dean of Students, and Deputy Title IX Coordinator. Additional information about the national society can be found at www.odk.org>




---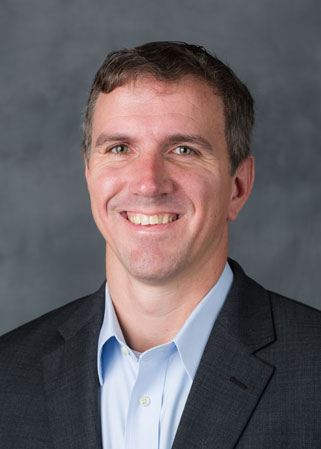 Dr. Seth Hayden (BA, BS '05, MS '08) received a MS in Counseling and a BS in Education Integrative Studies from the COE. He also earned his bachelor in Psychology from the UofM and later received his doctorate in Counseling Education from the University of Virginia. He has recently been promoted to Associate Professor of Counseling with tenure at Wake Forest University in Winston-Salem, NC.
Dr. Hayden has provided career and personal counseling in community agencies, secondary school, and university settings. He is a licensed clinical mental health counselor in North Carolina, a licensed professor counselor in Virginia, a national certified counselor, a certified clinical mental health counselor, and an approved clinical supervisor. His research focuses on the career and personal development of military service members, veterans, and their families. In addition, he explores the connection between career and mental health concerns. He is a past-president of the Military and Government Counseling Association as well as the president-elect of the National Career Development Association, both divisions of the American Counseling Association.
Hayden says he is "grateful for the education I received at the University of Memphis. I met my wife, made great friends, and learned of our responsibility to use the things we learn to the betterment of our communities. The connection of knowledge with the needs of society is a value I cherish and attempt to espouse in those I teach. I greatly cherish my time at the University of Memphis. Go Tigers Go!"
---