Undergraduate Brochures
Undergraduate Viewbook
---
Undergraduate Accounting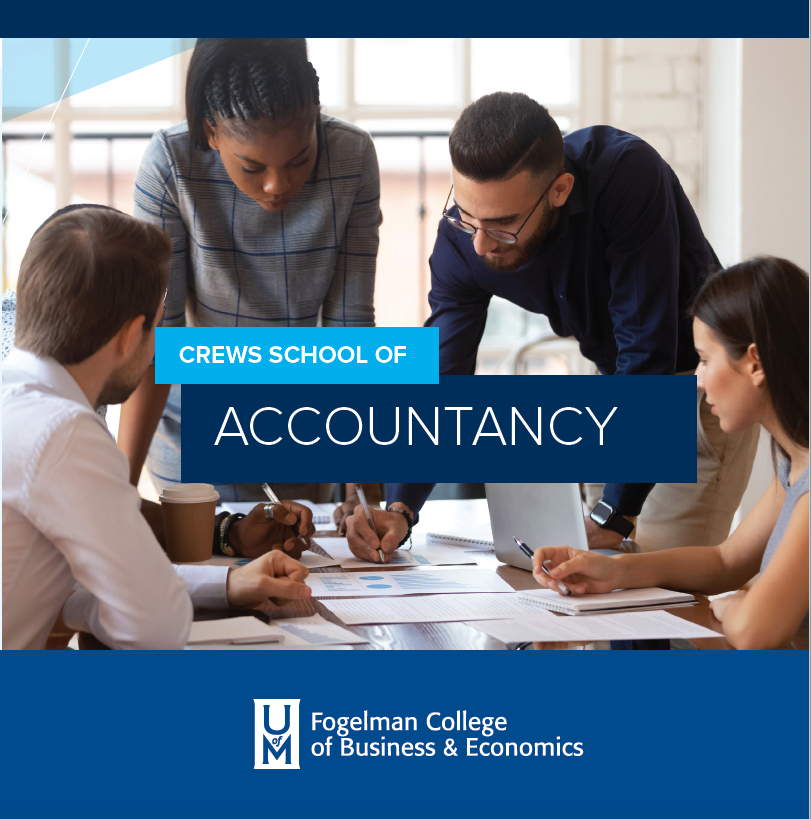 The field of accounting is more dynamic than the staid reputation of number-crunching deskwork that it may have garnered. In truth, accountancy embodies a range of exciting careers and opportunities. It provides fundamental skills for a career path in the fast-paced, dynamic world of business, as well as for entrepreneurship to start your own business...
---
Undergraduate Business Information & Technology (BIT)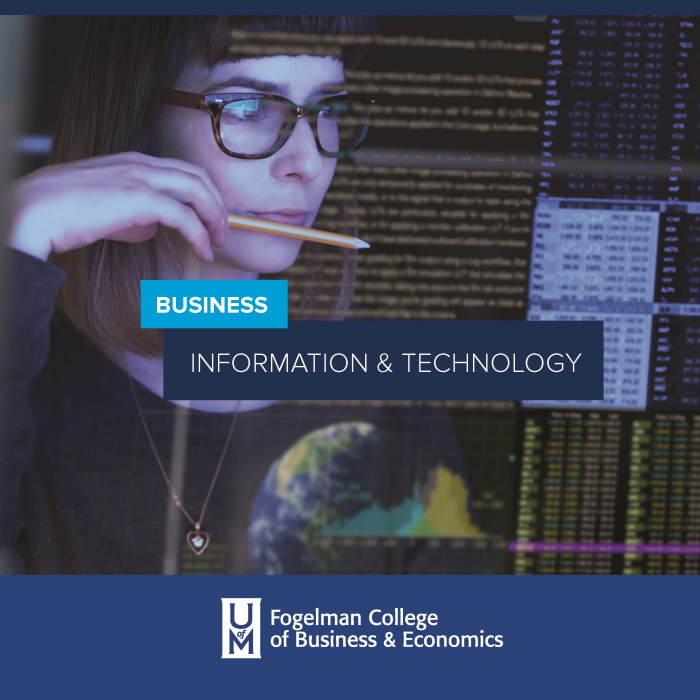 If a career in one of the most sought-after, growing fields with dynamic job opportunities and enormous earning potential
sounds intriguing, then majoring in Business Information & Technology (BIT) may be for you. Among the qualities that lead to
success in this field are strong communication, problem solving and analytical and critical thinking skills...
---
Undergraduate Economics
Many assume that the study of economics is only about finance and the stock market, but in truth, the field is much, much broader. Economics delves into the science of human behavior, intersecting such diverse disciplines as law, anthropology, physics, sociology, engineering, history, math, education, medicine, gender, environment and agriculture. A student of economics will tap into all these fields to gain an understanding of how markets function...
---
Undergraduate Entrepreneurship
Calling all innovators, out-of-the-box thinkers, creative spirits and risk-takers…Fogelman College of Business & Economics (FCBE) has tailored a program just for you, the Entrepreneurship minor. Aspiring entrepreneurs in business, arts, sciences, social media, communications, technology and management can tap into their entrepreneurial spirit here. We cultivate bright minds to turn ideas into a viable venture...
---
Undergraduate Finance, Insurance and Real Estate (FIR)
Careers in finance, insurance and real estate (FIR) offer lucrative earning potential in a field that expects continued growth. Holding a degree in finance makes you adaptable to every industry, because the crux of any business is financial return for all stakeholders. Companies (including not-forprofit and profit-with-purpose sectors) rely on financial professionals to manage corporate assets and attract capital investment...
---
Undergraduate Management (MGMT)
With a major in Management, you'll study how different leadership qualities translate into effective management skills. Our program will teach you how to employ tangible skills, along with offering data-driven organizational tools and analytics to prepare you for management positions in a wide spectrum of industries, business sectors, nonprofit organizations and government...
---
Undergraduate Marketing (MKTG)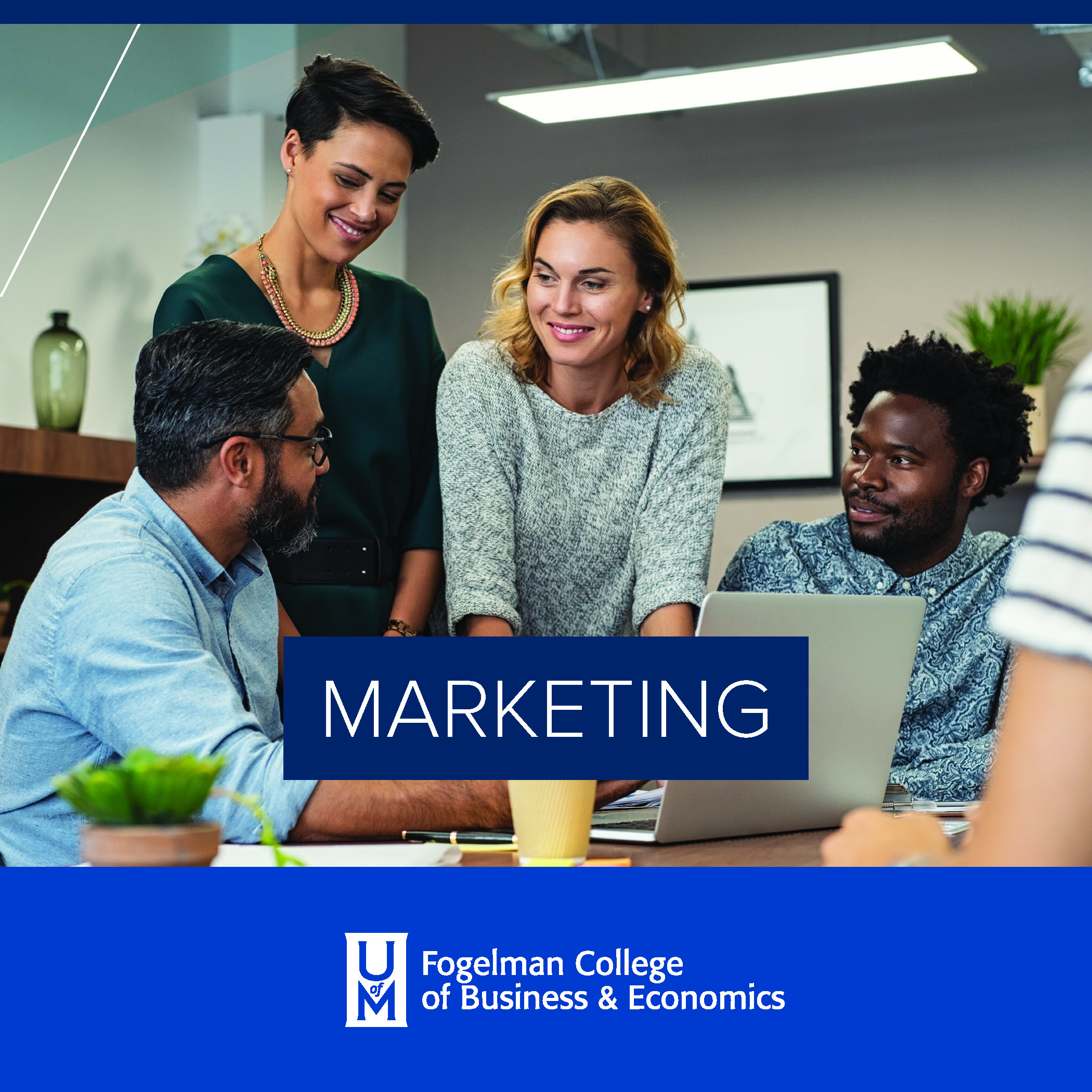 Perhaps you tune into the Super Bowl as excited to watch the commercials as the game. Maybe you intuitively rack up social media followers. Or, it may be that you're analytical, strategic, creative, express your ideas clearly and can embrace the big picture. If these traits speak to you, then consider choosing Marketing as your major...
---
Undergraduate Supply Chain Management (SCMS)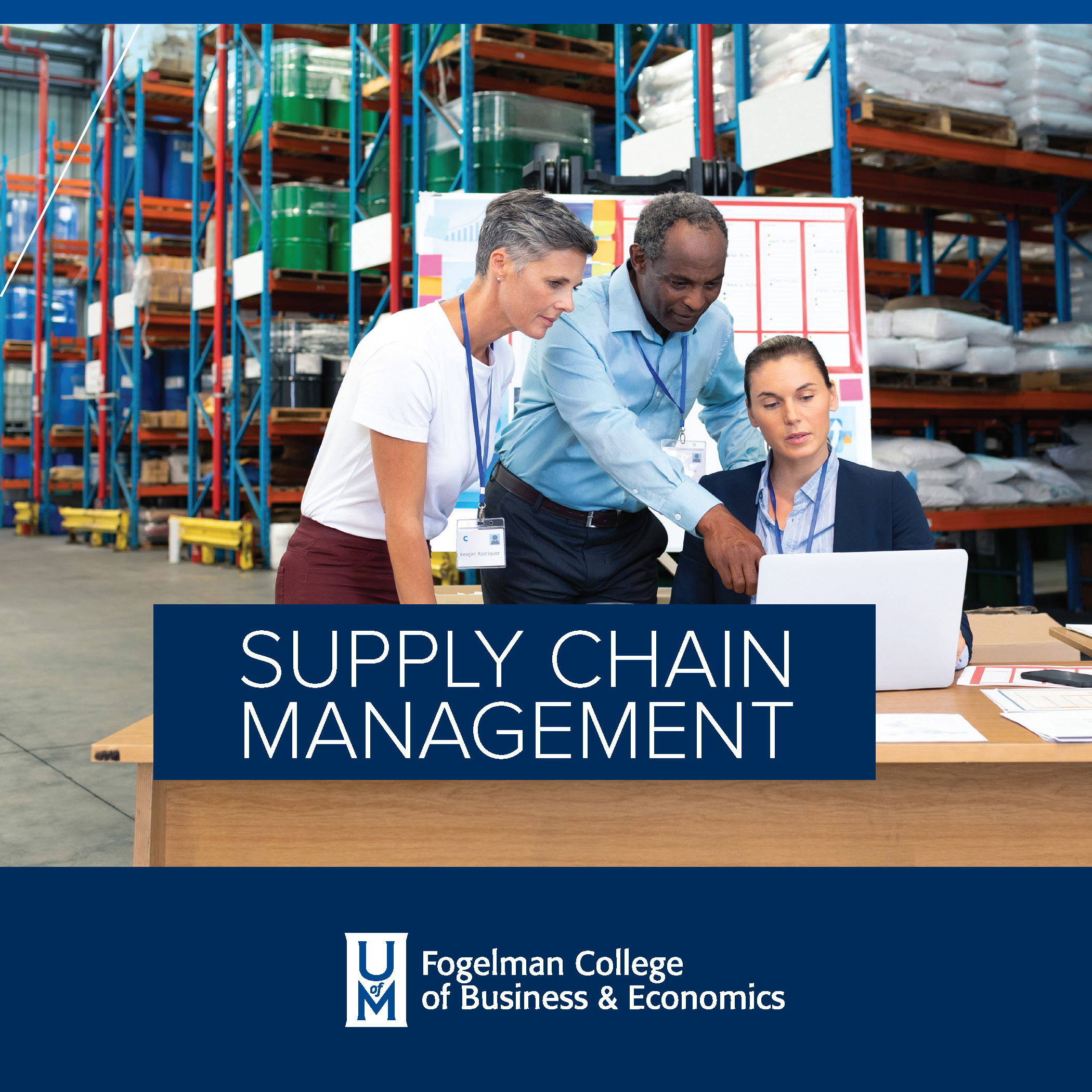 Moving products from point A to point B is not as simple as it seems, and by majoring in Supply Chain Management, you can build a fruitful career with skills that are the backbone of any industry. In this major, you'll gain insight into the multifaceted aspects of supply chain: sourcing, procurement, operations, transportation and distribution of products...