FIT-Blockchain901 Seminar Series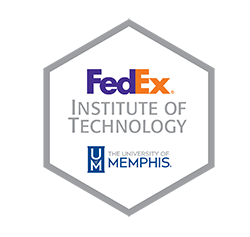 The FedEx Institute of Technology and Blockchain901 are excited to present a virtual series on the current and future state of blockchain technology. Tech leaders from Microsoft, IBM, IEEE, ConsenSys Health, and more will share their real world experience and provide insight into what lies ahead in the blockchain world. Topics will include blockchain governance, platforms, tokenization, and more. To find more information and a list of upcoming talks, see below:
Upcoming Sessions
Webinar #10: Blockchain Standardization Landscape | October 28th; 10:00 AM CST
Webinar #11: Blockchain Ecosystem Overview | November 18th; 10:00 AM CST
Speaker: Ramesh Ramadoss, Co-chair of the IEEE Blockchain Initiative & Expert Panel Member for the EU Blockchain Observatory and Forum
The FedEx Institute of Technology and Blockchain901 are proud to host Ramesh Ramadoss, Co-chair of the IEEE Blockchain Initiative & Expert Panel Member for the EU Blockchain Observatory and Forum, as he speaks on the current Blockchain Standardization Landscape on Thursday, October 28 @ 10AM CST.
CLICK HERE TO REGISTER (Oct 28)CLICK HERE TO REGISTER (Nov 18)
Previous Sessions
Series Kickoff: Webinar #1 | December 3, 2020 | Radical Decentralization: The Key to Realizing the Vision of the Internet's Founders? | Speaker: Yorke Rhodes III, Director of Digital Transformation for Blockchain at Microsoft
Yorke Rhodes guides us through blockchain technology, its implications, and how it fits into the innovation journey.
Webinar #2 | April 20th, 2021| NFTs beyond digital art and collectibles | Speaker: Michael McCoy, Associate Director of Emerging Technology at Humana
The ERC-721 non-fungible token (NFT) standard is used to represent digital scarcity and ownership. Mike McCoy explores examples of potential NFT use beyond the more well-known use cases of digital art and collectibles.
Webinar #3 | May 11th, 2021 | Decentralized Identifiers, Verifiable Credentials and Blockchain-Based Healthcare | Speaker: Michael McCoy, Associate Director of Emerging Technology at Humana
Blockchain technology has the potential to transform many areas in health. Mike McCoy discusses decentralized identifiers, verifiable credentials, and blockchain-based healthcare.
Webinar #4 | June 4th, 2021 | Blockchain Business Models: From Private Clubs to the Token Economy | Speaker: Andy Martin, Blockchain Value Design Worldwide Leader at IBM
New business models are needed for companies to remain relevant and thrive in the token economy. Andy Martin navigates this new landscape and explores ways to design innovative models to build value.
Webinar(s) #5, #6, #7 | July 13th; July 20th; July 27th, 2021 | Blockchain: Enterprise Applications | Speaker: Kirsten Pomales & Thomas Cox
"Blockchain: Enterprise Applications" is a three-part event, hosted as part of the FedEx Institute of Technology Speaker Series. During the first event, taking place on July 13th, participants will learn about the implications of blockchain technology for enterprises. On July 20th, viewers will take a deep dive into why governance will play an integral role in the success of blockchain applications and networks. On July 27th participants will engage in a workshop on preparing their organization to ideate on, evaluate, and adopt blockchain technology."
Webinar #8 | August 26th; 2:00 PM - 3:00 PM CST | Decentralized Finance (DeFi) – A Quantum Leap Into A Self-Sovereign Financial System
Speaker: Alim Khamisa, Adjunct Professor in the Blockchain Development Program at George Brown College
Sitting at the intersection of financial products and decentralized blockchain networks, DeFi (decentralized finance) is about unbundling the financial stack into a permissionless system, open to anyone around the world. The ultimate goal is to disintermediate the middlemen and abstract away the 'trust' layer from centralized institutions, allowing for better access to financial products and services, and more fluid movement of value. Total Value Locked (TVL) is the key metric used to measure the general level of DeFi adoption. TVL in DeFi protocols now exceeds $80 billion, a tenfold increase in just the last 12 months. In this talk, we'll break down DeFi into its major categories – stablecoins, exchanges, credit, derivatives, insurance, and asset management – and discuss key trends and drivers of growth.
Webinar #9 | September 17th; 1:00 PM - 2:00 PM CST | dexFreight: A Blockchain Powered Solution for the Logistics Industry
Speaker: Rajat Rajbhandari, Ph.D. Co-founder and CIO of dexFreight
The logistics industry faces a multitude of obstacles - empty trucks, fragmentation, lack of liquidity. Rajat Rajbhandari, CIO and co-founder of dexFreight, will join us to describe how dexFreight leverages blockchain to improve the workflow of shipment processing for freight brokers/shippers and carriers to move ground freight. Rajat will touch on how they use smart contracts to unlock decentralized financing to provide inexpensive liquidity to small carriers. dexFreight, in collaboration with several logistics technology companies, is leading the development of open-source logistics protocols to facilitate cross-company collaboration and unlock innovation such as shared identity, shared operational reputation, and expanding asset/load visibility across companies.
Featured Speakers
Yorke Rhodes | Microsoft | Blockchain @ Microsoft
Yorke is Director of Digital Transformation for Blockchain at Microsoft in the Cloud Hardware Supply Chain group. He co-founded Blockchain at Microsoft in 2015 and is currently focused on supply chain strategy and transformation. He has a keen eye for recognizing the impact of new technologies early on. Yorke has been deeply involved in technology innovation for over 20 years in large enterprise, startups, and the open source community. He is a board member of Blockchain for Social Impact Coalition and the Enterprise Ethereum Alliance, founding team member of Baseline Protocol, and CoinDesk columnist. Yorke is an adjunct Professor of e-commerce Marketing at New York University.
---
Mike is Associate Director of Emerging Technology at Humana. He builds new software, hardware, technical systems, and methods on the cutting edge to enhance experiences in health care, life science and public sector use cases. Previously at Accenture and ConsenSys, Mike has worked in technical strategy, development, integration, and growth to use and scale emerging technologies to industry standards. Mike is an Adjunct Professor at Thomas Jefferson University's Institute of Emerging Health Professions as a lecturer and course developer for their graduate certificate programs. He also chairs The Linux Foundation, Hyperledger Healthcare Special Interest Group and is an active member to IEEE, HIMSS, ACT-IAC, Frontiers, Blockchain in Healthcare Today, and other technical and social working groups.
---
Andy Martin has built IBM's Blockchain Value Design capability from day one and is now rolling it out across Global Business Services (GBS), Sales and the Garages Worldwide. He is a chartered accountant by training but has spent 20 years in IBM from SAP consulting in GBS to leading European middleware Business Value Assessments teams in Software Group for integration and business process management. Andy received his Engineering Degree from Bristol University. He has been a guest lecturer at KEA University in Copenhagen and the Strategic Management Society on the business value of technology such as blockchain.
---
Alim Khamisa | George Brown College
Alim is an Adjunct Professor in the Blockchain Development Program at George Brown College, where he also sits on the Program's Advisory Committee. Alim's research interests lie at the intersection of Web 3.0, crypto networks, and decentralized finance (DeFi). In 2019, he co-founded the DeFi Toronto community meetup which hosts monthly events featuring high-profile speakers from around the world. He is an active member of the global blockchain community as an avid speaker, startup advisor, and angel investor. In 2018, he worked with a team of blockchain leaders to launch one of Canada's first industrial-scale crypto-mining companies from inception through to a public listing on the TSXV (via RTO) and subsequent M&A. Alim is currently advising several blockchain startups including notable DeFi projects Atomic Finance (Bitcoin x DeFi) and Sacred Finance (Privacy x DeFi).. He recently authored a chapter titled 'Token Economies' in The Emerald Handbook of Blockchain for Business (published March 2021) which focuses on Web 3.0, token fundamentals, cryptoeconomics, and token engineering. Alim holds a Master of Business, Entrepreneurship, and Technology (MBET) from the University of Waterloo and is a designated CPA.
---
Kirsten Pomales is a consultant specializing in stakeholder strategy in blockchain ecosystems - how parties come together, make decisions, and scale Web 3.0 platforms and networks. Kirsten is a passionate community educator who has lead and moderated discussions on blockchain technology alongside International Association for Trusted Blockchain Applications (INATBA), Hyperledger, Saintgits University, Blockchain Acceleration Foundation, Kerala Blockchain Academy, and other institutions.
---
Thomas Cox is a systems integrator of the best ideas in the world for solving the problems of cooperation at any scale – from workplace teams to global collectives. Thomas helps enterprise clients working on blockchain cooperation through DLT Governance Solutions (DLTgov.io). He helps individuals and workplace teams through Eudae LLC via his Becoming a Best Boss training and coaching practice. Thomas graduated from the University of Chicago, earning his four-year degree in three years with honors. He's worked with or for IBM, Oracle, PwC, Intel, and dozens of other firms large and small. He lives in the Pacific Northwest of the United States with his wife Tess.
---
Rajat Rajbhandari, Ph.D. is co-founder and CIO of dexFreight where he heads the development of machine learning applications for the logistics platform, decentralized protocols, and other special projects. He also leads the Mobility Open Blockchain Initiative (MOBI) vehicle identity and supply chain working groups. In that capacity, he works closely with several Fortune 100 companies such as Ford, Honda, GM, BMW, AWS, Denso, USAA, AWS and others to develop blockchain standards and reference architectures for a variety of mobility applications. Prior to dexFreight, Rajat worked at Texas A&M University for over a decade as a research scientist. He holds a doctorate degree in transportation. He recently authored "A Book About Blockchains: How Businesses Can Use Public Blockchain", a comprehensive playbook for enterprises to implement blockchain. It is available globally in major online bookstores. His interviews on the topic of blockchain and logistics have appeared in The Wall Street Journal, FreightWaves, Journal of Commerce, and more. He also writes blogs in Medium about the use of blockchain and machine learning in logistics.