Ronald W. Spahr
Professor Emeritus, Department of Finance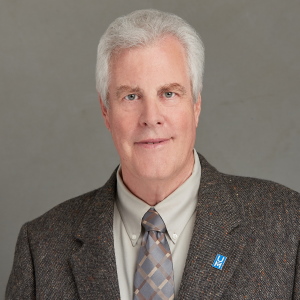 Biography
Ronald W. Spahr is a Professor and former Chair of the Department of Finance, Insurance and Real Estate. He received his Ph.D. and MBA from the University of Wisconsin-Madison, an MS in Operations Management from the University of Southern California and a BS in Mechanical Engineering from South Dakota State University. Previously, Dr. Spahr was the National City Bank Distinguished Professor of Banking and Finance at the University of Illinois, Belk Distinguished Professor of Finance at the University of North Carolina and Professor of Finance at the University of Wyoming. In addition to teaching at the above universities, he has also taught at KIMEP University in Almaty, Kazakhstan, University of Santiago, Santiago, Chile, University of Vlora, Vlora, Albania, American University of Armenia, Yerevan, Armenia, the Academy of National Economy/California State University-Hayward MBA program in Moscow; Moscow Gupkin Academy of Oil and Gas in Moscow, Saratov State University, Saratov Technical University; Saratov State Socio-Economic University and the Saratov State Agricultural Academy. He served as a Captain in the US Air Force as a Missile Launch Officer, pulling alerts at the Strategic Air Command's alternate command post.
Publications
Dr. Spahr has been a prolific researcher and publisher with numerous publications in journals such as:
Public Auction Versus Private Negotiation in Residential Property Sales Journal of Housing Research (2022)
Financial Management, Engineering Economist; Financial Review, The Journal of Real Estate Research; The Journal of Risk and Insurance; Journal of Real Estate Economics, and Land Economics.