Sabatino (Dino) Silveri
Associate Professor, Department of Finance
Email
ssilveri@memphis.edu
Office Hours
By Appointment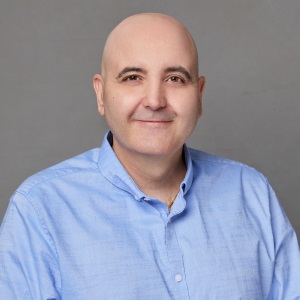 Biography
Sabatino (Dino) Silveri joined the Fogelman College of Business and Economics at the University of Memphis as an Assistant Professor of Finance in 2015. He earned his Ph.D. in Finance from Arizona State University and also holds Master's degrees from the University of Rochester and the University of Melbourne. Prior to joining the University of Memphis, Dino held an Assistant Professor position at Binghamton University and has taught courses, either as a faculty member or as a graduate student, at Binghamton University, the University of Rochester, the University of Melbourne and the University of Memphis. He has also worked as an equity research analyst for a brokerage firm in Australia.
Dino's research interests span multiple areas of empirical corporate finance including executive compensation, executive turnover, social networks and corporate governance. His research has been published in leading business journals that appear on the Financial Times 50 List such as the Journal of Financial Economics, Journal of Applied Psychology and Journal of Management. His research has also been featured in various media outlets such as Bloomberg, Business Insider, Forbes, Fortune, Global News, Harvard Business Review, Market Watch, NPR and the Wall Street Journal.
Dino has extensive teaching experience at the undergraduate, MBA, EMBA and Ph.D. level that spans most areas of finance including investments, corporate finance, financial institutions and personal financial management. His teaching has been recognized for excellence at each school he has taught and he has won best teacher awards at both the departmental and the business school level.