HEI Facilities
Tiger Food Lab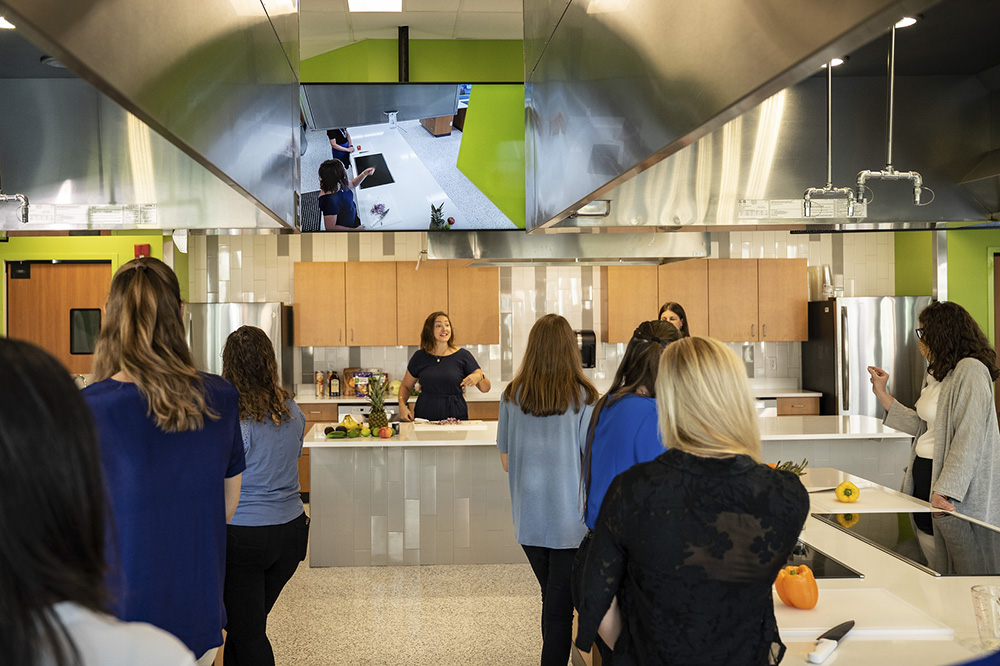 The state-of-the-art Tiger Food Lab in the R. Brad Martin Wellness Center allows the University of Memphis to provide courses and programming to teach cooking fundamentals to the campus and community. The Lab provides space to host various classes which focus on healthy eating, nutrition for training, women's health, nutrition throughout the lifespan and more. The lab also hosts programs throughout the year including Camp CHEF, community outreach programs, after-school cooking classes like Food Fusion and more. The Lab has 12 cooking stations and one instructor's station equipped with an overhead camera. There are TV screens placed throughout the lab so that students can follow along with the instructor.
Tiger Café
Located in the R. Brad Martin Student Wellness Center, the Tiger Café provides students and members with affordable and nutritious meal and snack choices such as smoothies, smoothie bowls, coffee and tea, sandwiches and wraps, grain bowls, soups, fresh salads and more. As customer education regarding product nutrition is important, a registered dietitian is available to answer questions about nutrition and make recommendations.
The Café provides nutrition education to students and community, demonstrates how wellness can fit into individual lifestyle and budget and offers hunger relief through donation of surplus products to the on-campus Tiger Pantry. The Café employs undergraduate dietetics majors and clinical nutrition graduate students from the College of Health Sciences, allowing them to attain necessary experience for future careers in the healthcare field.