Professional Education Certification in Sport Science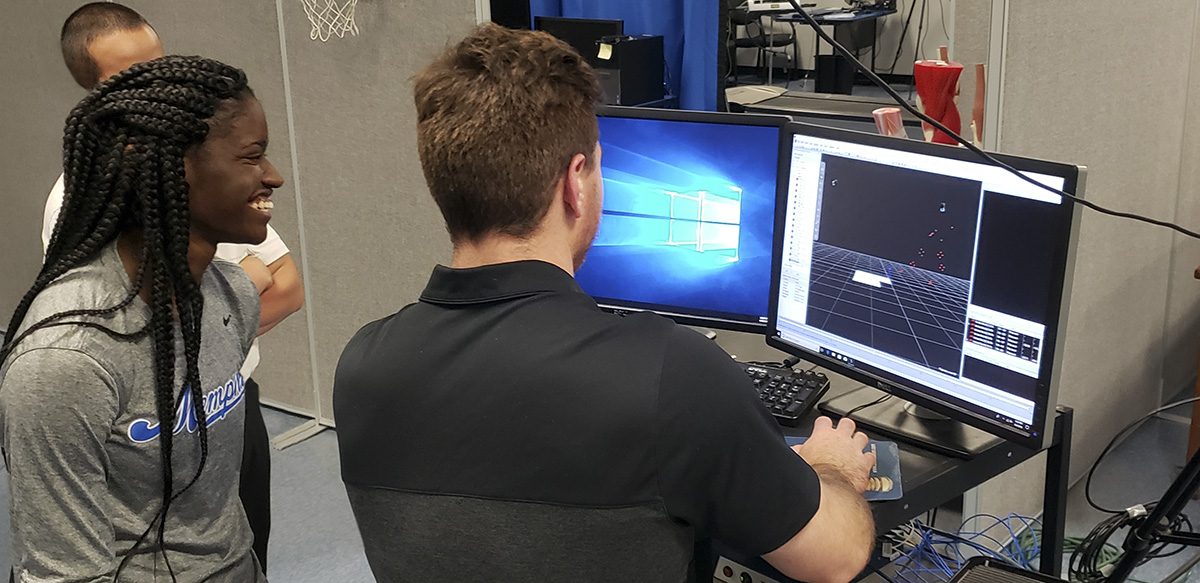 Launch date TBA
The Professional Education Certification in Sport Science from our Human Performance Center provides a bridge from formal study to actual application in the workplace. The certification is specifically designed for the exercise science student and others with formal education who have limited practical experience in a sport science setting. This includes individuals with aspirations of working in sport science, strength and conditioning, athletic training and athlete support, and those who desire to work directly with sport coaches and athletes in performance settings.
The course is designed specifically for students with undergraduate or graduate exercise science degrees and for entry-level sport scientists who aim to work in sport at a high level. The relevant skills developed throughout the program apply to a breadth of applied science-based disciplines which aim to contribute to coaches' practices and athlete performance. The learnings throughout the course are broad, self-reflective and apply across disciplines and roles of athletic support, with a fundamental goal to help you apply your expertise to applied sport environments.
Program Duration
Designed as a self-paced online program, you will complete the course over a 1-month period. The course is offered three times per year with each intake limited to 20 people.
The program is built around seven key modules complete with presentations, videos, learning checks and assignment-styled tasks. The coursework for each module takes approximately two hours to complete, and an applied assignment for each module takes approximately one hour. In addition to this coursework, you will be a part of four 1-hour live discussions/presentations from experts in the field and have two 30-minute 1-on-1 consultations with the director of the Human Performance Center, one at the start and one at the end of the program.
The total approximate time expected for the certificate program is 26 hours, which is recommended to be completed in one month at a rate of 6-8 hours per week.
Program Goals
Prepare individuals who possess a foundation in exercise science or kinesiology for the transition from textbooks to reality in applied sport science
Develop critical skill sets and their effective implementation within sport science settings
Acquire the skills to create and compete for jobs in the challenging and competitive world of sport
Program Competencies
Understand the demands and dynamic nature of working in sport
Develop skills to communicate effectively with athletes, coaches and other stakeholders
Develop unique sport science solutions to practical problem solving
Learn effective data analysis and reporting in sport science
Optimize your value and marketability in the competitive world of sport
Program Overview and Topics
All programs/modules/topics are delivered online and can be completed at your own pace (within the one month provided).
Introduction to Sport Science
Exercise Science Refresher
Communication within Sport Settings
Providing Sport Science Solutions for Practical Problem Solving
Effective Data Analysis and Reporting in Sport Science
Case Scenarios – Textbook to Reality
Sport Science Career Readiness
Receive college credit
At the end of the course, you will be given an opportunity to obtain academic credit for this course. If you choose to accept this credit award, you will be asked to pay an additional fee of $75 per credit hour or a total of $225 for the 3-credit-hour course. Prior to paying, please discuss with your academic advisor to ensure that the credit can be applied to your academic program.
Successful completion of this learning experience can also be awarded UofM Experiential Learning Credit. Please see instructions below.
Obtain completion certificate
Send completion certificate to elc_program@memphis.edu along with your full name, UID and major
Receive Credit Award Letter from Experiential Learning Credit Program
Pay ELC fee
Credits will be added to your UofM transcript (CHSC 4000 Professional Ed Cert Sport Sci )
For more information:
hpcenter@memphis.edu