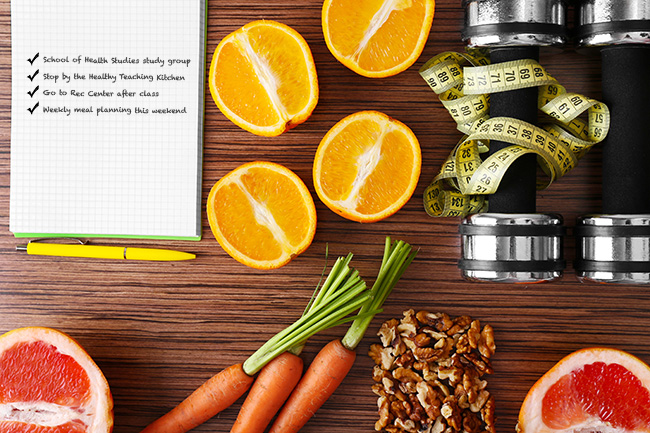 The Nutrition, Health & Wellness academic minor is intended to enrich your current plan of study and provide an opportunity to learn valuable skills and information applicable within healthcare settings. All students interested in pursuing this minor will be able to do so regardless of your academic major.
This minor requires completion of 18 hours (with a minimum grade of C) which includes the following:
Required (6 credit hours)
HLSC 2100 - Wellness Concepts Practice (3 credit hours)
NUTR 2202 - Nutrition (3 credit hours)
Choose from the following (3 credit hours):
ESMS 2015 - Resistance/Aerobic Training Applications (3 credit hours)
OR
HMSE 2000 - Health/Sport Sc Terminology (2 credit hours)
AND
HMSE 2007 - Careers in Health Studies (1 credit hour)
Nine additional credit hours
Students must choose nine credit hours of electives from the following groups:
Upper division hours in ESMS*
Upper divison hours in PETE*
Upper division hours in HCL*
Upper division hours in NUTR*
Upper division hours in HMSE*
Upper division hours in HLSC*
*Students majoring in a College of Health Sciences program of study must take courses outside of their current concentration to satisfy the 9-credit-hour elective requirement.
For more information, contact Kathy Walker.