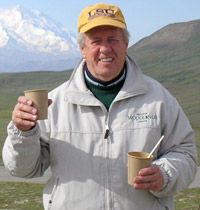 James E. Fickle
Dunavant Professor
Email
jfickle@memphis.edu
Office Hours
Call for Hours
Education
Ph.D., History, Louisiana State University, 1970
Fields of Interest
My most recent book is Green Gold; Alabama's Forests and Forest Industries, published by The University of Alabama Press with the Alabama Forestry Foundation in February of 2014. I have also completed a history of the U.S. Forest Products Laboratory that has been accepted for publication by the U.S. Forest Service and the Forest History Society.
Timber: A Photographic History of Mississippi Forestry, published in 2004, includes some two hundred historic photographs and a brief narrative. Many of the photographs are published for the first time or have been misidentified in earlier publications. Also appearing in 2004 was Arthur Temple College of Forestry: The Story of Forestry At SFA, which I co-authored with Archie P. MacDonald. It is a history of the forestry school at Stephen F. Austin State University in Texas.
I have been appointed as Visiting Professor of Forest and Environmental History at the Yale School of Forestry & Environmental Studies, and I am well along on researching and writing the history of the nation's oldest forestry school. I have also received a grant from the U.S. Forest Service to write a history of bottomland hardwood research in the South, and I have been conducting interviews and visiting archival depositories across the nation in connection with this project. I am also serving as the consultant for the production of a state forest history in Alaska, and have recently been a member of the organizing board of the new U.S. Forest Service history museum in Missoula, Montana.
Courses taught
I teach courses in U.S. business and economic history, labor/working class history, and environmental history. My publications and research interests have centered around the forest products industries, with books and articles on labor in that industry, trade associations and organizational structure, and the historical development of the profession of forestry. In the labor area I am particularly interested in biracial unions and organizational efforts. I have a strong interest in conservation, land use, and land and resource management, which combines my recreational interests as a backpacker, camper, climber, and rafter with my academic specialties.
Representative publications
Green Gold: Alabama's Forests and Forest Industries (University of Alabama Press, 2014)
Timber: A Photographic History of Mississippi Forestry (University Press of Mississippi, 2004)
Mississippi Forests and Forestry (University Press of Mississippi, 2001)
The New South and the "New Competition": Trade Association Development in the Southern Pine Industry (University of Illinois Press, for the Forest History Society, 1980)