History Happenings 2019
To see more History Department updates please "like" our Facebook Page "Memphis Historians," and if you have good news, please share it with us at history@memphis.edu. You can check out our student news by following The HERC on Facebook or Instagram.
[10 April 2019] Dr. Aram Goudsouzian's newest book released
Dr. Aram Goudsouzian's The Men and the Moment: The Election of 1968 and the Rise of Partisan Politics in America was released by The University of North Carolina Press. From their site, "The presidential election of 1968 forever changed American politics. In this character-driven narrative history, Aram Goudsouzian portrays the key transformations that played out over that dramatic year. It was the last "Old Politics" campaign, where political machines and party bosses determined the major nominees, even as the "New Politics" of grassroots participation powered primary elections. It was an election that showed how candidates from both the Left and Right could seize on "hot-button" issues to alter the larger political dynamic. It showcased the power of television to "package" politicians and political ideas, and it played out against an extraordinary dramatic global tableau of chaos and conflict. More than anything else, it was a moment decided by a contest of political personalities, as a group of men battled for the presidency, with momentous implications for the nation's future."
Dr. Goudsouzian gave a short book talk at novel. in Memphis Tennessee on 9-April 2019.
[8 April 2019] Dr. Charles Crawford in Memphis Magazine
Dr. Charles Crawford, a man who has made unparalleled contributions to our local history, was featured in this month's Memphis Magazine. Dr. Crawford is a tireless man (literally--read the article) and far more than a "local treasure" in Mitchell Hall, he's an institution. You can learn more about Dr. Crawford's work at his faculty page or buy picking up a copy of Memphis Magazine.
[6 April 2019] Dr. Andrew Daily and Dr. Emily Sahakian (University of Georgia) translation of Edouard Glissant's "Histoire de nègre" debuts at the Society for French Historical Studies annual meeting
From the introductory remarks, "Histoire de nègre, which we have translated as 'Tale of Black Histories,' was the work of the
Martinican philosopher and novelist Edouard Glissant and his colleagues and students from the Theatre Group of the Institut Martiniquais d'Etudes – the Institute of Martinican Studies. A unique work of theatre, in both its composition and its performance, Histoire de nègre collects and collates texts from Caribbean and colonial history and literature to present a critical portrait of French Antillean society. The play was intended to offer French Antilleans a mirror in which to see their history, their society, and themselves, and to spur them to political action."
[5 April 2019] Memphis historians head to the OAH
Drs. Susan O'Donovan and Cookie Woolner headed to Philadelphia for this year's Organization of American Historians annual meeting.
Dr. Susan O'Donovan, OAH Distinguished Lecturer," participated in a lively panel about on African American migrations in the nineteenth century. She and her co-panelists – Adam Arenson of Manhattan College, Stacey Smith of Oregon State University, and Melissa Stuckey of Elizabeth City State University tried something different at this meeting. Rather than reading conventional papers, they opened with brief comments on their projects and how migration figures into them. The panel chair (Steve Kantrowitz of the University of Wisconsin) then posed a series of broad questions that each panelist took turn answering before opening the floor to audience participation. According to Dr. O'Donovan, "the shift in procedure made for a much more interactive, engaged, and conversational session in which the audience played a leading role."
Dr. Woolner [ pictured left with panelist John D'Emilio, Emeritus Professor, University of Illinois at Chicago] chaired a panel on the 50th anniversary of the Stonewall Rebellion titled "Stonewall at 50" that "celebrates the fiftieth anniversary of the Stonewall Rebellion in 1969 and interrogates its contested place in queer history as well as its contemporary relevance." You can read more about the panel here.
[4 Apr 2019] Dr. Dennis Laumann discusses socialism with the Honors College
The Helen Harden Honors College invited Professor Dennis Laumann to speak at their "Pizza with a Professor" this month. Dr. Laumann's talk was titled "What is Socialism?" Dr. Laumann has won several university teaching awards, and is a sought-after guest speaker all around campus.
[2 Apr 2019] Dr. Suzanne Onstine and team featured on "Lost Treasures of Egypt"
April 2nd's episode of "Lost Treasures of Egypt," featured the University of Memphis team led by Dr. Suzanne Onstine at Theban Tomb 16 in Luxor, Egypt! It aired on the National Geographic Channel.
The University of Memphis mission to Theban Tomb 16 completed its 2019 field season in Luxor Egypt in February after several weeks of work on site. The team consisted of Suzanne Onstine, Director; PhD students Taylor Deane and Amanda Shaffery, who carried out a variety of duties including photogrammetry on the tomb and objects; Jesus Herrerin and Natasa Sarkic, who carried out physical anthropology research; and Amr Shahat who analysed plant remains. Several seasons of excavations yielded mountains of artifacts and human remains that are still undergoing study.
[2 Apr 2019] Dr. Brian Kwoba and Mr. Matt Isaacs awarded MOCH Fellowships for Spring 2020
Two more historians join the rank of MOCH fellows! Dr. Brian Kwoba and Mr. Matt Isaacs were awarded the Catherine and Charles Freeburg Fellowship through the Marcus Orr Center for Humanities.
Brian Kwoba's research interests include African-American political thought, social movements, and the politics of race, class, and gender across the African diaspora. You can read more about Dr. Kwoba at his faculty page.
Matt Isaac's dissertation explores the impact of global forces on grassroots organizing in Memphis during the interwar period (the
period in the U.S. between WWI and WWII.) Focusing upon the brutal lynching of Levon Carlock by the Memphis Police Department in February 1933, his work explains how local organizations in Memphis became intertwined with larger national and global movements by exposing the broader historical processes of 1930s organizing in Memphis and the Delta region. His work on the understudied impact of Memphis to the twentieth century black freedom struggle illuminates the broader picture of African American struggle for civil rights. Understanding black radical organizing in Memphis and the Delta region in the 1930s is critical to understanding the trajectory of both African American and Marxist political struggles in later decades.
[28 Mar 2019] Dr. Sarah Potter wins Deborah Talbot Summer Research Award
Many congratulations to Dr. Sarah Potter, who's the winner of the inaugural Deborah Talbot Summer Research Award, awarded by
the College of Arts and Sciences. This research award of $5000 will support travel and research for Sarah's book project, tentatively entitled Your Cheating Heart: Adultery in the Age of Feminism and the New Right. You can read more about Dr. Potter at her faculty bio page, found here. Or check out her website at this link. Dr. Potter recently shared one of her chapters with the department at our semesterly Faculty Brown Bag.
[27 Mar 2019] Dr. Andrei Znamenski wins Distinguished Research in the Humanities Award
A huge congratulations to Dr. Andrei Znamenski, winner of the Distinguished Research in the Humanities Award given by the University of Memphis Alumni Association. From our chair, Dr. Aram Goudsouzian: "I cannot imagine a more deserving recipient. As the author of five books and about fifteen scholarly articles, Andrei is an exceptionally productive scholar. His pioneering work on the systems of culture and thought in the eastern frontiers of the Russian Empire has won the esteem of his colleagues in Russian history and Religious Studies. His work crosses cultural and temporal boundaries. He possess a ferocious work ethic. He immerses himself in hard-to-access archival source material. He possesses an ironic and nuanced voice as a writer of historical narrative, and he has a supple understanding of esoteric thought and its cultural uses. Best of all, he is a terrific colleague."
You can read more about Dr. Znamenski's work at his faculty page, accessible at this link. Dr. Guiomar Duenas Vargas also interviewed him about his most recent project in the Fall 2018 volume of our newsletter, History Happenings, which you can access at this link.
[14 Mar 2019] Dr. Peter Brand, together with Dr. Bill Murnane and PhD Candidate Erika Feleg, publish The Great Hypostyle Hall, Vol 1
This massive and important contribution to Egyptology, The Great Hypostyle Hall, volume 1, parts 2 and 3, from the Oriental Institute at the University of Chicago, is the product of generations of scholars in the Department of History at the University of Memphis, as reflected by the three authors: the late professor Bill Murnane, his graduate student and current professor Peter Brand, and current graduate student Erika Feleg. Special kudos to Dr. Brand for his leadership and vision on this impressive undertaking.
Here is a description of the books: "Standing at the heart of Karnak Temple, the Great Hypostyle Hall is a forest of 134 giant sandstone columns enclosed by massive walls. Sety I built the Great Hypostyle Hall ca. 1300 BCE and decorated the northern wing with exquisite bas reliefs. After his death, his successor Ramesses II completed the southern wing mostly in sunk relief. This volume provides full translation, epigraphic analysis, and photographic documentation of the elaborate wall reliefs inside the Hall. This vast trove of ritual art and texts attest to the richness and vitality of Egyptian civilization at the height of its imperial power. The present volume builds upon and serves as a companion to an earlier volume of drawings of the wall scenes made by Harold H. Nelson in the 1950s and edited for publication by William J. Murnane in 1981."
There is also a free PDF of the book online. You can find it at this link.
[7 Mar 2019] Academy for Faculty Development, Diversity, and Inclusion
Catherine Phipps and Idia Thurston (Psychology), as co-chairs of the Provost's Academy for Faculty Development, Diversity, Development, and Inclusion, launched the first event just before spring break. Seventy of our faculty and graduate students attended the "Building a Publishing Pipeline: Concrete Strategies for Increasing Your Writing Productivity" all-day workshop facilitated by the National Center for Faculty Development and Diversity. It was a great way to jump start our efforts to improve academic time management and increase productivity.
[25 Feb 2019] Dr. Catherine Arnold delivers paper at Cambridge
Dr. Catherine Arnold gave a paper at the Political Thought and Intellectual History Seminar at Cambridge titled "Affairs of Humanity: Arguing for Humanitarian Intervention in Britain and Europe, 1698-1715." You can check out her work, and the other presentations, at the conference's webpage.
[22 Feb 2019] Dr. Dennis Laumann speaks at spring pizza lecture
Dr. Dennis Laumann took students around the globe in his lecture "Carlota and the African Cuban Role in Black Liberation." The legend of Carlota, a Yoruba woman who led an uprising of enslaved people in the 19th century, inspired the dramatic Cuban military campaign to defend the newly-independent African nation of Angola more than a century later. This lecture provided a snapshot of the roles African-Cubans have played in the global struggles against slavery, colonialism, and imperialism and the fight for what what we today call human rights.
[20 Feb 2019] GAAAH hosts panel with veterans of the 1968 Sanitation Workers Strike
[15 Feb 2019] Department of History podcasting all over the place
We had several faculty members participate in podcast interviews this semester.
First up, Dr. Cookie Woolner was on the popular history podcast "Backstory." From the show: "The 1920's have become synonymous with prohibition, flappers, and economic prosperity. But the decade also marked the emergence of the first queer black community networks. Nathan Connolly talks with historian Cookie Woolner about how African American blues singers like Ethel Waters and "Ma" Rainey were able to express a queer identity to mainstream audiences." Dr. Woolner's segment begins at 21:30, but the entire thing is a good listen! You can access it at this link.
Dr. Daniel Unowsky was interviewed about his new book, The Plunder: The 1898 Anti-Jewish Riots in Habsburg Galicia, by the NBN's "New Books in Genocide Studies." From the website: "Daniel Unowsky's book isn't about a genocide or other incident of mass violence. Instead, The Plunder: The 1898 Anti-Jewish Riots in Habsburg Galicia (Stanford UP, 2018) examines a series of riots against Jews in Habsburg Galicia in the year 1898. Unowsky tries to understand how, in an Empire built around the idea of the rule of law, anti-Jewish violence could erupt so quickly and then fade away almost as rapidly. Unowsky examines the riots in detail, exploring their background, the personalities and the background of the perpetrators, and the responses of the victims and the state. His research is careful and thorough and his narrative captivating. In particular, his examination of the trials that followed the violence and the light they shed on the Habsburg state and world view is fascinating." You can listen to it by clicking this link.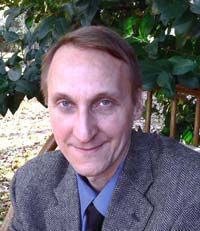 And finally, Dr. Andrei Znamenski discusses Vikings in Russia on the podcast "Pirate News," which is a "time-traveling radio hour" written and produced by history major Konrad Hughes. You can listen to it here, and subscribe to "Pirate News" in iTunes!
[11 Feb 2019] Historians across Memphis come together for a panel discussion on "An Unseen Light: Black Struggles for Freedom in Memphis, Tennessee"
On Monday, February 11, the Lynne and Henry Turley Memphis Center at Rhodes College hosted a panel discussion on the book An Unseen Light: Black Struggles for Freedom in Memphis, Tennessee. The panelists included the book's editors: Aram Goudsouzian, chair of the Department of History, and Charles McKinney, the Neville Frierson Chair of Africana Studies at Rhodes College. The other panelists wrote essays for the collection. Beverly Bond, Associate Professor of History, spoke about her essay on L.O. Taylor, a minister and documentarian of black life in Memphis in the 1920s and 1930s. Elton Weaver, who is Assistant Professor of History at LeMoyne-Owen College and who holds a Ph.D. in History from the University of Memphis, discussed the history of the Church of God in Christ. Charles Hughes, Director of the Memphis Center, considered the life and career of Rufus Thomas, with insights into the politics and culture of race in Memphis. The well-attended event sparked interesting questions from an engaged audience.
[22 Jan 2019] Documentary Film Once More at the River: From MLK to BLM premieres in the University Center
"Something is happening in Memphis. Something is happening in our world." Dr. Martin Luther King Jr.'s words have continued to echo throughout Memphis since 1968. Activism is still alive in Memphis and has gone from picket signs to hashtags.
In Once More at the River: From MLK to BLM, about 20 local activists and officials reflect on the past fifty years in Memphis, discussing the impact of both activism and the city's history on the lives of African Americans today. They tell us the story of activism in the city from Dr. King's assassination to MLK50, the 50th anniversary of his assassination, how it compares to the rest of the US, and what to look forward to in the future of the nation. University of Memphis undergraduates, graduate students, and faculty (from both Journalism and History) did the research and the interviews. The journey began with a Special Topics course in History in the Fall of 2017, "Memphis and the Movement," taught by Dr. Aram Goudsouzian, and ends with this film.
[18 Jan 2019] Dr. Catherine Phipps guest edits 30 anniversary volume of Japan Forum
Catherine Phipps edited and wrote the introduction to this special issue of the Japan Forum. The process of putting it together involved organizing two international workshops in 2017—one at SOAS in London and one at Duke University in Durham, NC—to bring together scholars with an interest and expertise in Meiji Japan (1868-1912). The timing was directly linked to the 150th anniversary of the 1868 Meiji Restoration (or Revolution), which ushered in modernity and unprecedented levels of global connectivity. This special issue focuses on the theme of "Meiji Japan in Global History" and its articles represent a sample of the fascinating topics that scholars have been exploring.You can read it here.