How To Apply
The University of Memphis' Application for Graduate Admission: Each applicant must complete and submit an Application for Graduate Admission electronically. Use our electronic admission application to apply to Graduate School or file for readmission. Application fees for initial admission are $35 application fee for domestic students and $60 for international students.
IMBA Applicant Profile: In addition to applying for admission to the University of Memphis electronically, applicants must complete the IMBA Applicant Profile form. Applicants must complete each section fully. In the section entitled "Language Skills," applicants are asked to select a "business track" based in part upon their foreign language expertise. Descriptions of the business tracks are provided in the IMBA brochure and on the website. Upon completion, the IMBA Applicant Profile should be submitted with the other required materials. Note: There is no additional fee to submit the IMBA Applicant Profile.
Resume: A current one-page resume should be included with your application materials.
Personal Statement: Each applicant must submit a "Personal Statement" as described on the IMBA Applicant Profile. The personal statement should include the applicant's goals and objectives and must not exceed 800 words. The statement must be completed in English.
Official Transcripts: Applicants must obtain an official transcript from all colleges and universities previously attended. Applicants who are completing a program should request transcripts showing course work to date. An official transcript showing the conferral of the degree will be required before enrollment. Copies of all transcripts should be sent directly to the Graduate Admissions Office 201 FedEx Institute of Technology Memphis, TN 38152. (NOTE: International students, see below for detailed instructions on Evaluation of Credentials.)
Letters of Recommendation/Reference: Each applicant must submit three (3) letters of reference. Letters should be from former instructors, professors, or other professionals who can provide relevant information on the applicant's intellectual ability, academic performance, work performance, and the applicant's potential for success in the IMBA program. Letters from personal or family friends or social acquaintances which provide only minimal information on the applicant's abilities are not considered helpful. Send letters directly to the Graduate Programs Office 101 Fogelman Admin. Bldg. Memphis, TN 38152 or by email to the IMBA advisor.
Test Scores: All applicants are required to take either the Graduate Management Admissions Test (GMAT) or the Graduate Record Examinations (GRE). Admission to the IMBA Program is competitive. Registration and additional information is available on the official GMAT or GRE website. Official test score results should be sent directly to University of Memphis Graduate Admissions Office. The University of Memphis Institution Code for Admissions Test is R 1459. Unofficial score reports are not acceptable, but may be included with your application materials to start the review process. GMAT scores older than five (5) years are not acceptable.
ADDITIONAL ITEMS REQUIRED FROM INTERNATIONAL STUDENTS
Evaluation of Credentials: Applicants whose highest degree is from a foreign university may need to have their credentials evaluated. The university will accept evaluations done by any credentialing agency listed on the National Association of Credential Evaluation Services web site (http://www.naces.org). The course-by course report is required. Please contact the IMBA office so that we may let you know if your degree needs to be evaluated by credentialing agency. You will need to provide an unofficial transcript.
Affidavit of Support and Financial Statement. International applicants should be sure to complete the "Application for International Graduate Admission" portion and Affidavit of Support and Financial Statement form and return it to Graduate Admissions 201 FedEx Institute of Technology Memphis, TN 38152. This document must be completed and submitted to the International Programs Office before the Form I-20 can be prepared.
Test of English as a Foreign Language (TOEFL) Scores: All applicants who will be attending the University on a student visa and who are not native speakers of English and are not graduates of The University of Memphis must complete the Test of English as a Foreign Language (TOEFL). All test scores must be sent directly from the testing agency to The University of Memphis, institution code R 1459.
Health Insurance:The State of Tennessee requires that students with J or F visas have and maintain medical, hospitalization, evacuation and repatriation insurance as a condition of admission and continued enrollment at the institution. Students not providing acceptable proof by the final day of the late registration period will be required to purchase the University of Memphis insurance on the final day of the late registration period or risk termination of their I-20s. Payment for coverage must be made in full for the future up-coming session. More information may be found here: https://www.memphis.edu/iss/new_international_students/insurance.php
All materials, with the exception of GMAT, GRE and TOEFL test scores should be sent directly to:
International MBA Program
University of Memphis FCBE Graduate Programs Office
101 Fogelman College Administration Building
Memphis, TN 38152-3130
The IMBA is a full-time, cohort based program with limited seats. Applications are reviewed as received. Therefore, applicants should submit their materials as early as possible. A finite number of merit based Graduate Assistantships are available each year. These are highly competitive opportunities, apply early.
Graduate Assistantship Application
Application Deadlines:
The deadline to apply for this program is July 1, 2019 for domestic students and May 1, 2019 for international students. Seats are limited; apply at the earliest. If you are an international student, all international documents (such as F1 visa and I-20 FORM) must be completely processed by June 1 to avoid forfeiture of a seat in the program and, if applicable, the student's graduate assistantship.
Contact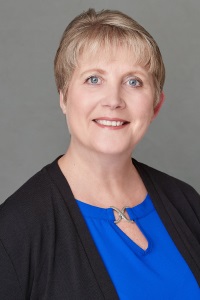 Carol Thomas
Advisor, International MBA Program
Email Carol Thomas
University of Memphis
Graduate Programs Office
101 Fogelman College Administration Building
Memphis, TN 38152
Tel. 901.678.3499
Fax. 901.678.4705