Prof. Cynthia Daniels
Adjunct Faculty, Journalism and Strategic Media
Office
300 Meeman Journalism Building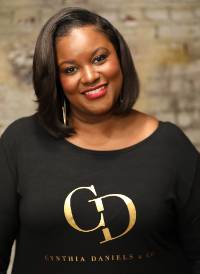 Education
M.S., Agribusiness, Alabama A&M University
B.S., Food Science and Technology, Alabama A&M University
About Prof. Cynthia Daniels
There are few people who can match the drive and enthusiasm for social and community organizing that Atlanta native Cynthia Daniels has. As a community advocate always looking to promote positive influence and change to make a better Memphis, Prof. Daniels has built an empire of opportunities to make an economic impact in the city, as Chief Event Strategist for Cynthia Daniels & Co. Because of her work around economic empowerment, Prof. Daniels has been featured in national publications Black Enterprise and Essence Magazine.
Cynthia Daniels & Co. created Memphis Black Restaurant Week to bring awareness around local minority-owned eateries giving a boost of more than $85,000 in sales to restaurants and creating jobs during its inaugural year and brought in over $1.5 million in six years to Black Restaurants. It has now expanded to minority restaurants in multiple cities across the country.
Other signature events include Top 40 Under 40 Urban Elite Professionals to celebrate and retain African-American young professionals under the age of 40, Soulful Food Truck Festival, Black Christmas Expo, Elixir and The Party Life: A New Year's Eve Experience.
With the success of her events, she entered the digital space with Juneteenth Shop Black Virtual Experience during the pandemic and helped 100 Black Businesses in 22 cities gain over $1 million in sales. Over the holidays, virtual events Black Business Friday and Black Christmas Expo gained $1 million dollars collectively in sales for 300 Black Businesses located all over the country.