Prof. Justin Fox Burks
Adjunct Faculty, Journalism and Strategic Media
Office
300 Meeman Journalism Building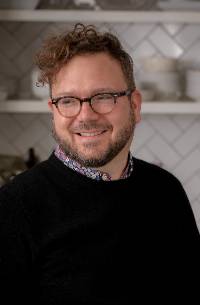 Education


B.A., Communications and Fine Arts, University of Memphis
About Prof. Justin Fox Burks
Prof. Justin Fox Burks is a professional photographer and photojournalist based in his hometown of Memphis, Tennessee. With more than twenty years of experience in the field, he is passionate about his calling and considers it a privilege to be teaching at The University of Memphis, his alma mater.
Prof. Burks has dedicated his career to creating compelling imagery for books, magazines, advertising agency clients, newspapers, and local, regional, and national brands. He and his wife Amy own and operate Justin Fox Burks Photography Studio in the South Main Arts District of downtown Memphis.
He is the photographer and co-author with his wife, Amy Lawrence, of The Southern Vegetarian cookbook and The Chubby Vegetarian: 100 Inspired Recipes for the Modern Table. He also co-authored The Low-Carb Vegetarian Cookbook and Vegetarian Cooking for Two. In addition to his work as a photographer, Justin writes articles about restaurants and home cooking, collaborates on dishes with chefs and restaurants, and develops recipes with authors and companies.