Prof. Paula Anderson
Adjunct Faculty, Journalism and Strategic Media
Office
300 Meeman Journalism Building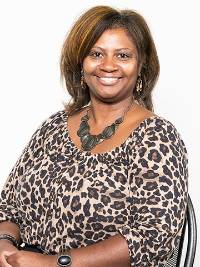 Education
M.A., Journalism and Strategic Media, University of Memphis
B.A., Public Relations, University of Memphis
B.A. English, LeMoyne-Owen Collge
About Prof. Paula Anderson
Paula Anderson earned a bachelor's degree in English in 1996 from LeMoyne-Owen College.
She began her professional career in the healthcare industry in 1987. Most of her experience has been in medical billing and coding. She taught at a local community college for 10 years. Paula is a certified professional coder (CPC®) and an approved coding instructor.
In 2015, she started freelancing for The New Tri-State Defender and wrote stories about local nonprofit organizations and LeMoyne-Owen College. She is a published author and content creator.
She developed a magazine Memphis Small Business Quarterly highlighting the entrepreneurial journey of underrepresented entrepreneurs in Memphis.
In 2020, she received a second bachelor's degree from the University of Memphis in Journalism with a concentration in Public Relations and earned a master's degree in Journalism and Strategic Media from the University of Memphis in May 2021.
She has a purpose for writing and wants to tell stories that inspire, inform and motivate. Paula is the mother of one adult son, Eric.