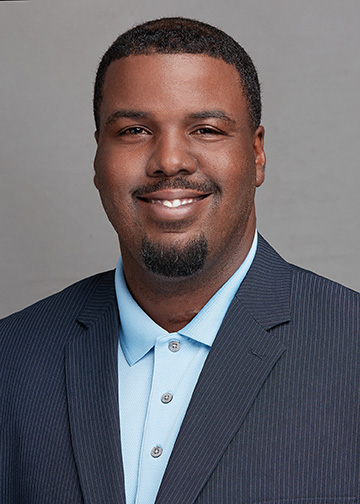 Prof. Jay Gilmore, M.A.
Assistant Professor
Office
322 Meeman Journalism Building
Education
B.S., mass communication, Middle Tennessee State University
M.A., journalism, University of Alabama
About Prof. Jay Gilmore
Prior to entering academia, Prof. Jay Gilmore worked at various television stations across the country. He brings extensive experience to campus from the broadcasting and journalism industries. He served as Sports Director for the E.W. Scripps Company's WPTV and Meredith Corporation's CBS Atlanta. He's also anchored, reported and produced for the New York Times, Sinclair Broadcast Group, American Sports Network and Outdoor Channel.
Prof. Gilmore earned a Bachelor of Science in Mass Communication from Middle Tennessee State University and a Master of Arts in Journalism from the University of Alabama.
Prof. Gilmore came to the UofM from West Virginia University, where he served as a Visiting Assistant Professor and taught Sports and Adventure Media courses in the Reed College of Media.
He is married to the wonderful Keisha Gilmore. They have three children, two boys and a girl.