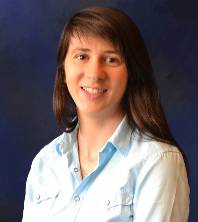 Education
Ph.D., Mass Communication, University of North Carolina
M.A., American Civilization, Université Paris III Sorbonne Nouvelle
M.A., Bilingual Journalism, Université Paris III Sorbonne Nouvelle
B.A., English (language, literature and English-speaking civilizations), Université Paris VII Denis Diderot
Diploma in senior journalism studies, Superior School of Journalism of Paris
About Dr. Roxane Coche
Dr. Roxane Coche is a sports journalist turned university professor. Born and raised in France, she worked as a freelance sports reporter and producer in Paris for three years, collaborating with several TV networks. Her main employer was Eurosport, the European leader in sports media. She worked on major events either from Paris offices (2008 Soccer European Championship, 33rd America's Cup and 2010 Olympic Games in Vancouver) or on-site (several Roller-In-Line Hockey World Championships, 2008 U.S. Open and 2010 Australian Open). Dr. Coche is still involved with the professional industry. She recently covered the 2014 FIFA World Cup in Brazil.
Academically, Dr. Coche completed a professional-track master's degree in Bilingual Journalism and a research-track master's degree in English with an emphasis on American civilization, both at the University Paris III Sorbonne Nouvelle. She then moved to the United States to obtain a doctorate in Mass Communication from the University of North Carolina at Chapel Hill.
After a semester as a visiting professor at the Tecnológico de Monterrey in Guadalajara, Mexico, she became a lecturer at the University of North Georgia. Dr. Coche joined the Department in Fall 2015. She is the faculty adviser to Tiger News and is leading a study abroad program to the Rio Olympics.
Passionate about sports and gender equality, her research interests revolve around gender issues in sports media content, especially in online media, including social media. She has focused more specifically on Twitter, but would like to open up her research to more networks.