Prof. Sheri Neely
Visiting Assistant Professor
Office
Meeman Journalism 330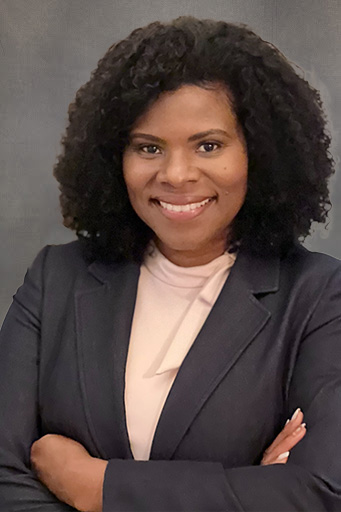 Education
B.A., Journalism, with a Public Relations concentration, University of Memphis
Executive M.B.A., University of Memphis
About Prof. Sheri Neely
Sheri Neely is the founder of The Neely Agency which was launched in 2013 as a boutique integrated communications agency. Her firm manages campaigns from conception through implementation assisting clients that include small business, entertainment, corporate, public sector, nonprofit, and faith-based organizations. They are skilled in developing strategies, messaging, and campaigns for the general market and they specialize in creating communications plans for multicultural and underserved populations.
In 2018, Sheri received a Small Business Administration Emerging Leaders Award and in 2020, was acknowledged by the White House as a "gamechanger in entrepreneurship" and received the Memphis Hip Hop Female Industry MVP Award for Public Relations both within the same week. She was one of only a few people from Memphis who were invited and attended the Entrepreneurship Summit and reception at the White House with the President and First Lady of the United States in honor of Black History Month.
She enjoys networking, professional development, and giving back to the community through her support of multiple organizations. In 2018, she launched an initiative through her firm, and she and her team raised money and awareness for almost 20 different nonprofit organizations through "Neely Agency Mixers" also known as "NAMs" where attendees "network for a cause." Due to the success of the initiative and the even greater needs of nonprofits, she and her partners launched Brinson Neely Foundation, a 501(c)3 nonprofit.
Sheri started an internship program shortly after launching their agency and offers University of Memphis students with a public relations major the opportunity to gain hands-on experience. Sheri is passionate about extending these efforts inside the classroom and helping to prepare students for a world that is full of unique opportunities and stimulating challenges in the evolving field of public relations.
Sheri is an alumni of the Goldman Sachs 10K Small Business Program and was the only Memphian to represent National Cohort 17. She is also an alumni member of The Executive Program of Leadership Memphis, a Lifetime Alumni Member of the University of Memphis Alumni Association, a 2022 board member of the Memphis Chapter of Public Relations Society of America, a 2022 board member of Memphis FilmWorks, an advisory board member for Southwest Tennessee Community College Business and Administrative Professional Technology Advisory Board, and a founding board member for The Memphis 13 Foundation. She is also a member of the National Association of Black Journalists, the National Association of Government Communicators, the National Association of Black Female Executives in Music and Entertainment, and a Lifetime Member of the NAACP.
An alumnus of the University of Memphis, Sheri earned a Bachelor of Arts degree in Journalism with an emphasis in Public Relations and an MBA. Married to Victor Neely, her husband of 22 years, they have a blended family with a daughter and two grandchildren. Sheri and her husband enjoy family time, traveling, and experiencing island adventures worldwide. She grew up on a farm in Arkansas, and she is a third-generation farmer with her siblings. Her favorite quote is found in Phil. 4:13, "I can do all things through Christ who strengthens me."