Stephanie Madden, Ph.D
Assistant Professor
Office
312 Meeman Journalism Bldg.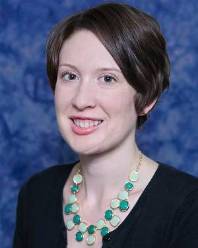 Education
B.A., communication, Vanderbilt University
M.A., communication, University of Maryland
Ph.D., communication, University of Maryland
About Dr. Stephanie Madden
Dr. Stephanie Madden is an assistant professor at the University of Memphis, where she teaches Public Relations Research and Writing for Strategic Media, among other courses in the public relations major. Dr. Madden has a passion for advocacy and social justice issues, and her research focuses on the intersections between activism, risk and crisis communication, public safety, and social media.
Dr. Madden earned her B.A. in communication studies from Vanderbilt University and a M.A. in communication from the University of Maryland. She finished her Ph.D. at the University of Maryland in 2016, writing her dissertation on the development of an extended engagement approach to issues management that explored the gendered, intersectional, and emotional aspects of issues. This work seeks to better inform communicators how to develop more proactive communication strategies for handling sexual assault and other issues of gender-based violence and harassment.
Prior to pursuing her Ph.D., Dr. Madden was a full-time researcher at at the National Consortium for the Study of Terrorism and Responses to Terrorism (START), a Department of Homeland Security Center of Excellence. During this time she helped to develop a FEMA-accredited risk and crisis communication training and conducted research on FEMA's Wireless Emergency Alert system. She is currently a member of the Social Media Committee for the Public Relations Division of AEJMC.