LUPITA MARTINEZ RECEIVES 2021 MBA CHAMPION OF JUSTICE AWARD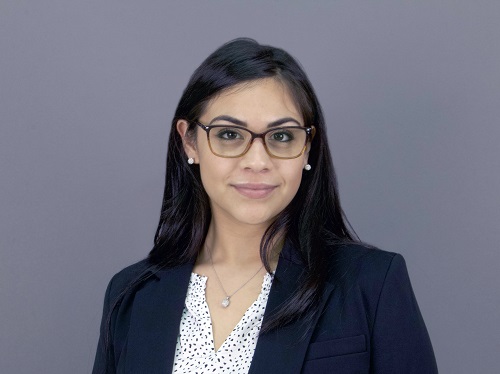 Memphis Law 3L Lupita Martinez was recently honored as a 2021 Champion of Justice for her pro bono efforts by the Memphis Bar Association (MBA). Each year the MBA's Access to Justice Committee recognizes judges, attorneys, law firms, legal departments, and law students who have displayed a commitment to pro bono service and the pursuit of access to justice. The Access to Justice Committee is a partnership between the Memphis Bar Association, Memphis Area Legal Services, the Community Legal Center and private attorneys with the mission to provide legal aid and education to under resourced members of our community.
Lupita has a passion for bridging gaps and furthering the great work of improving societal access to justice. She has a long history of pro bono service, including as a participant in the law school's Alternative Spring Break Program and in-depth work on the Tennessee Innocence Project with Bass, Berry, & Sims attorney Danielle Irvine. Additionally, during the law school's COVID-induced virtual learning year, she worked with law school adjunct professor and co-director of the Neighborhood Preservation Clinic, Steve Barlow, to assist with the translation needs for the Rent & Utility Assistance Program to increase accessibility. Finally, over this most recent summer, she worked with the Shelby County Public Defender's Office on a number of projects and still actively maintains a volunteer role with the Office two-to-three times per week on top of her law school curriculum.
"Access to justice is a motivating factor of mine," said Martinez. "I hope to serve as a beacon of hope to show just how possible it is to follow your passion and be a force of good in the world."
Martinez was recognized at the MBA Access to Justice Committee CLE and Awards Ceremony on October 29.