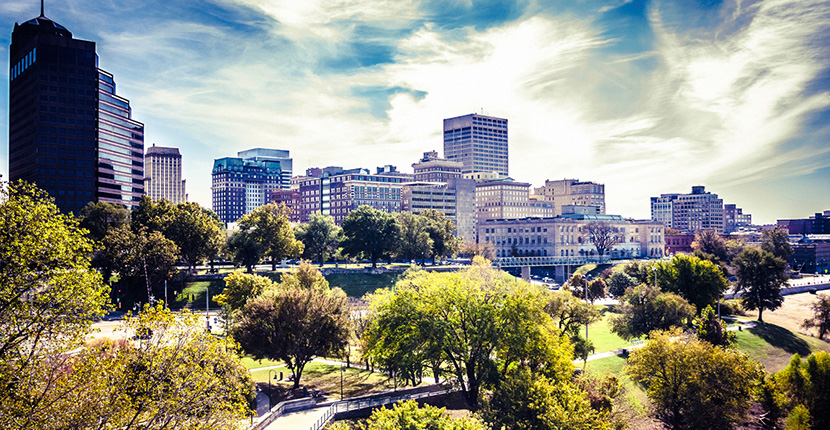 BRAGGING RIGHTS
Ranked by preLaw magazine as one of the Best Value Law Schools in the nation.
A bar passage rate consistently higher than the Tennessee state average, topping the state average for 15 years straight.
A quality of life our students rave about. Downtown Memphis is the region's cultural, sports and entertainment hub with 15 museums, FedExForum, AutoZone Park, Orpheum Theatre, and the Cannon Center.
Our location in a major metropolitan center of commerce and research sets us apart. Memphis is home to companies like FedEx, International Paper, and AutoZone, while St. Jude Children's Research Hospital anchors its growing international biotechnology community.
Top 4 "Markets for Millennials" with the right live/work/play environment. - Wall Street Journal
Our strong emphasis on experiential learning. Memphis Law's program focuses on preparing students to be practice-ready attorneys through strong advocacy training and numerous externship and clinical opportunities.
Commitment to the community. Memphis Law students completed over 10,000 hours of pro bono service hours in the Memphis community last year.
Proximity to the courts and legal community. All federal and state courts and some of the city's most prominent law firms are located within easy walking distance of Memphis Law.
Listed as having the "Best Law School Facilities" in the nation by preLaw magazine, Memphis Law is housed in award-winning, state-of-the-art facilities overlooking the Mississippi River. Relocated to the historic U.S. Custom House/Court House/Post Office in early 2010, Memphis Law's library, courtrooms, classrooms, and meeting facilities provide an exceptional and high-tech environment.
Committed mentors from the alumni and legal communities. Many alumni and members of the legal community teach as adjunct professors and are involved in networking events, career placement, and mentoring students.
The diverse student body and faculty found at Memphis Law is exceptional. Expect to find people at Memphis Law with diverse life experiences, career paths, and teaching techniques.
Memphis is ranked as #6 on the "Most Affordable Cities in America" list by Forbes.