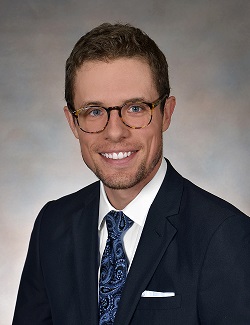 About Professor Newman
Professor Newman currently teaches Contracts I and II, Antitrust Law, Conflict of Laws, and Mergers & Acquisitions. He also serves as an advisory-board member of the American Antitrust Institute and regularly advises private-sector clients on contemporary antitrust matters. He has been voted Professor of the Year by students, and his research has received multiple awards from international and national scholarly associations. Professor Newman's articles on competition and innovation policy have appeared in the University of Pennsylvania Law Review, Washington University Law Review, Vanderbilt Law Review, George Washington Law Review, and other journals. His commentary on antitrust enforcement has been featured by a variety of popular media outlets, including CNBC, the New York Times, Business Insider, and Bloomberg. He has been invited to speak before the U.S. Federal Trade Commission, U.S. Senate policy staffers, and at academic institutions both within the United States and abroad.
Prior to joining the Memphis Law faculty, Professor Newman served as an Honors Program trial attorney with the U.S. Department of Justice Antitrust Division in Washington, D.C. His primary practice involved civil antitrust litigation, analyzing the competitive effects of mergers and acquisitions, and investigating potential antitrust conduct violations. He also maintained an active pro bono practice, representing low-income tenants in litigation and alternative dispute resolution and advising a start-up on intellectual-property licensing issues.
While earning his J.D. with highest honors from the University of Iowa College of Law, Professor Newman served as research assistant to Herbert Hovenkamp, was managing editor of the Iowa Law Review, and published student notes in journals at the University of Iowa and the University of Virginia.
Education
J.D., University of Iowa College of Law (2011);
B.A., Iowa State University of Science & Technology (2007).
Selected Publications
Procompetitive Justifications in Antitrust Law, 94 INDIANA L.J. (forthcoming 2019).

The Myth of Free, 86 GEORGE WASHINGTON L. REV. 513 (2018).
The Antitrust Jurisprudence of Neil Gorsuch, 45 FLORIDA STATE UNIVERSITY L. REV. 225 (2017).
Antitrust in Zero-Price Markets: Applications, 94 WASHINGTON UNIVERSITY L. REV. 49 (2016).
Antitrust in Zero-Price Markets: Foundations, 164 UNIVERSITY OF PENNSYLVANIA L. REV. 149 (2015).
Copyright Freeconomics, 66 VANDERBILT L. REV. 1409 (2013).
Personal Jurisdiction and Choice of Law in the Cloud, 73 MARYLAND L. REV. 313 (2013) (with Damon Andrews).
Anticompetitive Product Design in the New Economy, 39 FLORIDA STATE UNIVERSITY L. REV. 681 (2012).