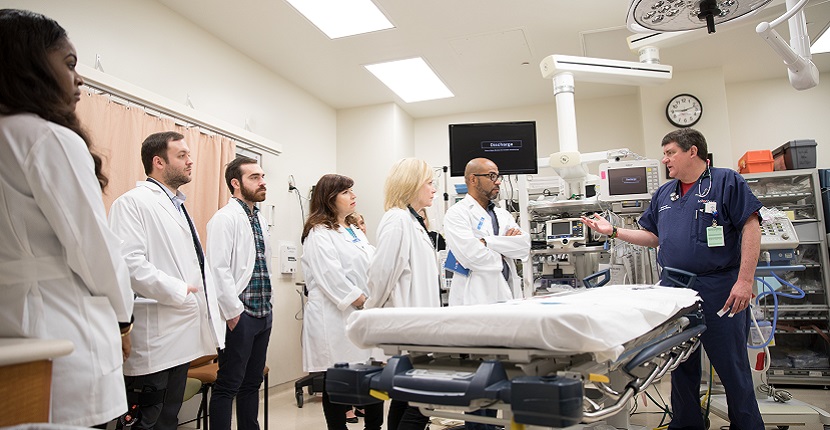 MEDICAL-LEGAL PARTNERSHIP CLINIC
The Medical-Legal Partnership (MLP) Clinic is an interdisciplinary course in which Memphis Law students represent low-income pediatric patients at Le Bonheur Children's Hospital and their families. The MLP Clinic is part of the Memphis Children's Health Law Directive (Memphis CHiLD), a collaborative effort among the School of Law, Memphis Area Legal Services (MALS) and Le Bonheur to address the legal and social issues that impact child and family health though direct legal services, education and systemic advocacy. Memphis CHiLD is the first medical-legal partnership of its kind in the region.
Under the supervision of the law school professor and clinic director, MLP Clinic students may handle cases involving one or more of the following I-HELP areas: Income and insurance (including public benefits and public and private health insurance), Housing (including landlord-tenant matters and utilities), Employment and education (including unemployment and IEP's), Legal education and counsel (providing education and training to health care professionals and the community), and Personal and family safety (domestic violence and other family law matters).
To complement their casework, students participate in weekly classroom sessions designed to explore the legal services they are providing, the legal, policy and ethical issues that affect patients' health, and the ways that health outcomes and health care access for low-income children can be enhanced by bringing together health and legal professionals. In both the case and classroom components of the Clinic, students engage in a series of ongoing interactions with the attorney and social work team that MALS has devoted to the Memphis CHiLD, as well as doctors, residents, medical school students, social workers, and other Le Bonheur faculty and staff.
Faculty: Kathryn Ramsey, Assistant Professor of Law and Director of the Medical-Legal Partnership Clinic