Ira and Barbara Lipman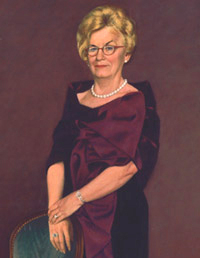 In 1985 Barbara K. Lipman's family honored the University of Memphis alumna by contributing to the University's Children's School, the early childhood education laboratory demonstration school since 1959. To recognize Lipman's involvement in early childhood education and her impact on the institution, the University of Memphis renamed the school the Barbara K. Lipman Early Childhood School and Research Institute. Barbara K. Lipman is the Founder of the Montessori Program at the school that bears her name.
Since the early 1970s, Lipman (B.S.Ed.'83) has advocated the rights of children and the need for high-quality early childhood education. "It has been my hope that the school will serve as a model for other schools in the community and around the country," Lipman said. "The need for excellence in early childhood education and nurturing during the formative years is an essential investment for the future."
The Lipman family continues to invest in the future of the Lipman School and its students by providing scholarships, sponsoring special projects and creating new ways to support our ongoing work. We are grateful to the Lipmans and to the parents, family members and others in our community who donate their time, talents and money to further our vision. Through these acts of generosity, we will continue to grow and thrive like the children in our care.
Reprinted in part from The University of Memphis Magazine, Spring 1997, "Love is...Lipman" by Alexandra Catherine Martin.