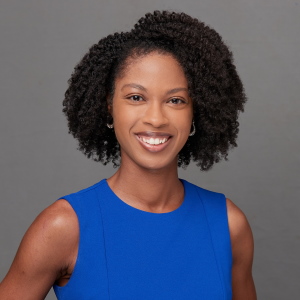 ENRICA RUGGS
Assistant Professor, Department of Management
Email
enruggs@memphis.edu
Office Hours
By appointment
Biography
Dr. Enrica Ruggs is an Assistant Professor of Management and Director of the Center for Workplace Diversity and Inclusion (CWDI) in the Fogelman College of Business and Economics at the University of Memphis. She earned her B.S. in Psychology and B. A. in English from Prairie View A&M University and earned her PhD in Industrial-Organizational Psychology from Rice University. In her research she examines individual, organizational, and societal factors that influence inequity in workplace. Her work focuses on the manifestation of subtle forms of discrimination and mistreatment toward employees with stigmatized identities, the outcomes of these behaviors, and strategies that individuals and organizations can engage in to combat and reduce discrimination. Her research has been published in premier academic outlets such as Journal of Applied Psychology and Journal of Management.
Recent Publications
Lyons, B. J., Martinez, L. R., Ruggs, E. N., Hebl, M. R., Ryan, A. M., O'Brien, K. R., & Roebuck, A. (2018). To say or not to say: Different strategies of acknowledging a visible disability. Journal of Management, 44, 1980-2007.
Ruggs, E. N., Ames Stuart, J., & Yang, L. W. (2018). The effect of traditionally marginalized groups in advertising on consumer response. Marketing Letters, 29, 319-335.
Ruggs, E. N., Walker, S., & Corrington, A., Nittrouer, C. (In Press). Say it loud, I'm black and proud: The effectiveness of racial acknowledgments at work. Personnel Assessment & Decisions.
Walker, S. S., Ruggs, E. N., Taylor, R., & Fraizer, L. (2019). Reporting sexual harassment: The role of psychological safety climate. Industrial and Organizational Psychology Perspectives on Science and Practice, 12, 106-109.
Walker, S. S., Ruggs, E. N., Morgan, W. B., & DeGrassi, S. (2019). Diverse perspectives on diversity: Exploring interpersonal interactions and attitudes in heterogeneous groups. Equality, Diversity, & Inclusion: An International Journal, 38, 2-19.