Dr. Martha Robinson
Associate Professor of Teaching
Email
mdrbnson@memphis.edu
Office Hours
TTR 10 AM-4 PM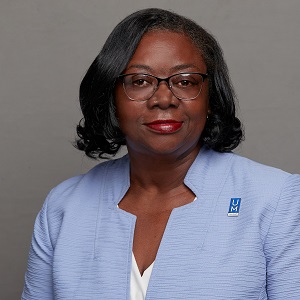 Biography
Dr. Robinson earned her Ed.D degree from Vanderbilt University in Nashville, Tennessee. She also earned an MBA degree with a concentration in Management from Tennessee State University in Nashville, Tennessee. Dr. Robinson has amassed more than 15 years of progressive management experience in higher education, state government, academic medicine and private enterprise. She is a member of the Management faculty in the Fogelman College of Business and Economics.
Teaching
Dr. Robinson teaches undergraduate and graduate courses in business communications, organizations and management, leadership, organizational culture and organizational behavior.
Service
She currently serves as Chair of the Faculty Senate Ad Hoc Budget and Finance Committee, Academic Internships Coordinator and Business Liaison for the University of Memphis, Lambuth Campus, and she is active in civic, philanthropic and professional organizations.
Research
Dr. Robinson's primary research interests include issues relative to business communications, organizational culture, and academic environmental influence on student persistence.