For release: June 12, 2013
For press information, contact Gabrielle Maxey, 901-678-2843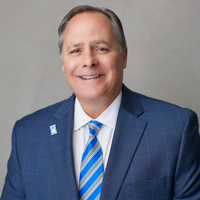 David Rudd

University of Memphis Provost David Rudd has been appointed to a National Academies of Science Committee housed in the Institute of Medicine. The Committee on Assessment of Resiliency and Prevention Programs for Mental and Behavioral Health in Service Members and Their Families addresses issues related to soldiers' mental health and related struggles since the wars in Iraq and Afghanistan.
The committee has 13 members, including representatives from the University of Michigan, University of Southern California, University of Texas, Johns Hopkins University, University of Washington and Harvard University.
The committee will conduct a review and critique of reintegration programs and prevention strategies for such issues as post traumatic stress disorder, depression, recovery support, and the prevention of substance abuse, suicide and interpersonal violence.
"The committee's work and eventual report will likely have significant impact on problems of critical importance to millions of service members across all branches of military service," said Rudd.