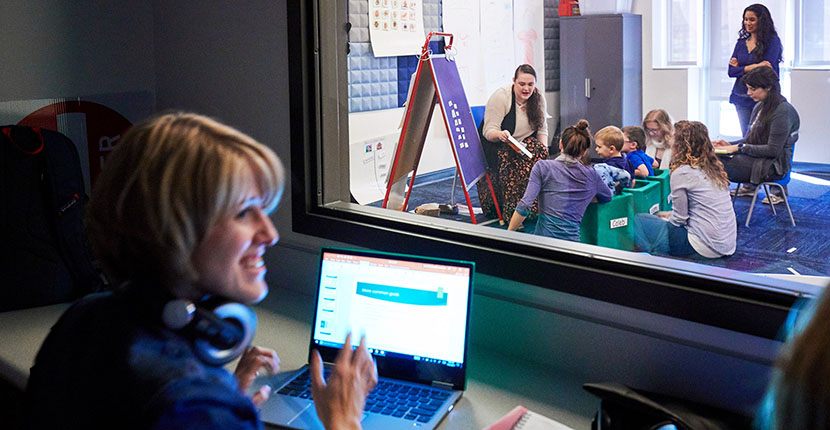 Autism, Behavior, and Communication (ABC)
Specialists in speech-language pathology and behavior analysis work with your child for three hours, three days per week, in both group and individualized sessions. This unique co-treatment model blends the expertise of two professions that address the communication and behavior needs of children with autism.
The favorable ratio (1 licensed professional: 4 children: 4 to 6 graduate clinicians) means that your child will receive a minimum of one-on-one treatment at all times and will receive both speech-language and behavior services at the same time. Treatment and goals are individualized to the child's and family's needs.
The ABC Program is appropriate for children ages 3 to 5 with a diagnosis of high-functioning autism.
When: Tuesday, Wednesday, Thursday 9:00 am - 12:00 pm
Contacts:
JoClaire Merrill, MA, CCC-SLP
Anne Cornelius, BCBA
Memphis Speech and Hearing Center – 901.678.2009