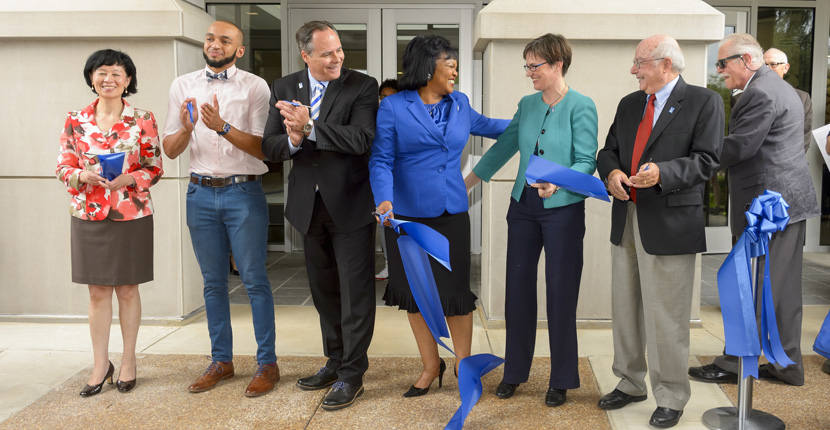 Memphis Shaping and Transforming Educators Program (M-STEP)
Memphis Shaping and Transforming Educators Program (M-STEP) is a grant supported teacher licensure program addressing local needs by offering training and support from highly-qualified Interventionists. The licensure program intends to increase the number of highly-effective K-12 Interventionists from underrepresented groups with a commitment to diversity as an instructional tool. M-STEP will use an approved 2-year fully online Master of Arts in Teaching licensure program in Special Education enhanced by a virtual online Professional Learning Community developed in collaboration with the University of Memphis Center for Innovative Teaching and Learning; targeted tutoring specific to licensure exams to provide the support necessary to ensure candidates are successful; Experiential Learning Credits (ELC) to provide credit(s) based on teacher candidates teaching experiences; and course substitution as appropriate.
This Interventionist licensure program will create and maintain a strong presence through online classrooms and a web-based learning community. The program will focus on adaptive learning, Universal Design for Learning, and responsive classroom principles to address the unique challenges of the non-traditional teacher candidate participants. M-STEP is innovative as it serves as a pilot to build the foundation in creating a parallel undergraduate program.