Alandis Brassel
Music Business
Office Hours
Email for an appointment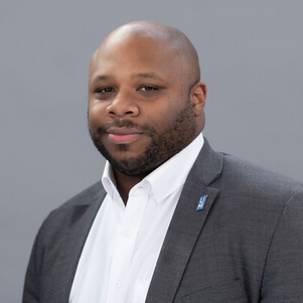 Education
J.D., Doctor of Jurisprudence, Vanderbilt University Law School, 2015

M.A., Master of Arts, New York University, 2009

B.S., Bachelor of Science, Hampton University, 2006
Biography
Alandis Brassel is the Assistant Professor of Music Business at the University of Memphis Rudi E. Scheidt School of Music. His responsibilities include instruction in Legal Aspects of the Music Business, Copyright and Publishing, Music Industry Contract, Entrepreneurship, and Record Label Operations. In addition to instruction, Alandis manages the school's record label, High Water Records, and publishing imprint, Music River Publishing, and also advises Blue Tom Records, the music business program's student-run label.
Alandis is a practicing entertainment attorney. He is Founding Member of The Brassel Firm, PLLC where he advises entertainers, artists, and creative entrepreneurs on legal matters. Alandis' practice includes entertainment, intellectual property (copyright and trademark), business contracts, and estate planning/probate. Alandis has helped entrepreneurs, artists, songwriters, nonprofit organizations, small companies and individuals negotiate and enforce agreements and protect their assets and intellectual property rights.
Prior to arriving in Memphis, Alandis worked as Counsel for U.S. Representative Jim Cooper (TN-05), where he advised the Congressman on music industry policy, and served as the Program Director for the Arts & Business Council of Greater Nashville, where he supervised the nonprofit's legal and education programs for artists. He has worked as a professional audio engineer and served a client list that includes major record labels, a national television network, and a Grammy-winning record producer.
Alandis is a graduate of Vanderbilt University Law School, where he was a Dean's Scholar and served as Executive Development Editor of the Vanderbilt Journal of Transnational Law. Prior to law school, he received a M.A. in Music Business from New York University and a B.S. in Music Engineering Technology (magna cum laude) from Hampton University, where he was a member of the Honors College.