Jeff Cohran
Music Business
Office Hours
Email for an appointment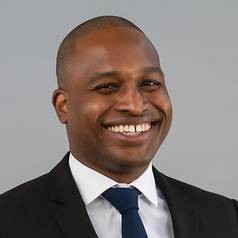 Education
B.S., Bachelor of Science, University of Tennessee, 2006
Biography
Jeff Cohran is a South Memphis-born artist, writer, and producer of music and live events.
Since 2009, Cohran has served as the tour and production manager for Oscar-winning, Grammy-nominated, Atlantic Records artist, Janelle Monáe and her Wondaland Records label. During his time with Ms. Monáe and Wondaland, Cohran has produced eight world tours and shows at The White House; The Nobel Peace Prize Concert; The Oscars; The Grammy Awards; The Sydney Opera House; Saturday Night Live; Coachella Festival; Glastonbury Festival; Montreux Jazz Festival; The BET Awards, Essence Festival; among others.
Following the production of Ms. Monáe's 2018 - 2019 Dirty Computer World Tour, 2020 was a year of rapid growth and creation for Cohran in the mediums of music and film. Jeff and lifelong creative partners TANGELA and Amanda Davis (Janelle Monáe; Ella Mai; Tegan and Sarah; Nipsey Hustle, etc.) shifted operations to their native Memphis and banded together to form the production trio DMC (Davis - Mathis - Cohran). DMC exploits their individual writing and production skills to highlight Berklee and Stax Academy alumnus TANGELA's genre-bending talent that is steeped knee-deep in Memphis funk and soul. DMC is set to release TANGELA's SPLENDID MIND EP due for release Summer 2021. DMC is also preparing releases for Jeff's multi-suite SOUTH MEMPHIS JEFF BEAT TAPE and their DMC debut SOUTH MEMPHIS SOUNDSYSTEM.
In 2019, Jeff was encouraged by his mentor and business partner Monica Young (Oscar Award-winning producer of Hair Love) to explore scriptwriting and film production. Under Young's guidance, Cohran is developing a pilot for a sitcom about a tribe of late-20 year old Memphis natives making their mark in the Los Angeles entertainment industry (Best of Friends). 2020 featured his first foray into film as Cohran began development of Madame Jones, a comedy about a down on her luck former pop star turned unenthused music teacher to a class of rowdy, but talented inner-city Memphis kids. Final drafts of both scripts are due for completion in fall 2021.
Since 2007, Cohran has been a partner and the creative director for Muddy Water, an Atlanta-based entertainment company specializing in creative consulting: management, A&R, marketing, and production of live events. With Muddy Water, Jeff has managed visual artist Fabian Williams; producer DJ Xavier BLK; music collective WERC Crew; and jazz sextet, Jaspects. Cohran A&R'd the group's cult-classic Double Consciousness (2007) and The Polkadotted Stripe (2009) albums.
A passion for turning ideas into reality inspired Cohran to co-create All Cows Eat Grass (ACEG). From 2011 until 2017, Cohran was ACEG's Creative Director, percussionist, producer and vocalist. Cohran A&R'd the group's three EPs; The Kool Collection remix project; and their first album, Self-Help.
A 2006 graduate of The University of Tennessee-Knoxville (Journalism Electronic Media; minor in Political Science), Jeff's other passions are sports, journalism, and activism. In his four years at UT, Cohran was a staff writer and political columnist for the university's Daily Beacon newspaper. Jeff cites his experiences as a political columnist and a sports writer covering the Volunteers' football, basketball, and track beats as being transformative in his creative development. A former track standout at Memphis Central High, Cohran was student manager of the 2005 University of Tennessee Lady Vols National Championship track and field team.
A career activist, Jeff served as Vice President of the Memphis NAACP Youth Council, Vice President of the NAACP Tennessee Youth and College Division, and President of the UTK NAACP college chapter. In 2006, he was awarded the University of Tennessee-Knoxville's Gene Mitchell Gray Award for promoting diversity on campus. He is the founder of The UT Black Issues Conference, which celebrated its 15th anniversary in 2020. In 2018, Jeff presented The Dream Forum, aimed at connecting high schoolers to creative careers in the arts, media, and philanthropy.