Robert Fant
Visiting Professor of Horn
Office Hours
Email for an appointment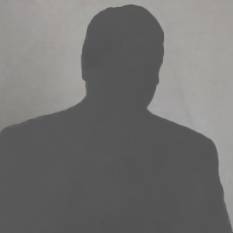 Education
D.M.A., Doctor of Musical Arts, University of Wisconsin
M.M., Master of Music, College Conservatory of Music
Diploma, New England Conservatory of Music
B.M., Bachelor of Music, University of Michigan
Biography
Dr. Robert Fant is a highly sought after teacher, musician, and composer who brings a world perspective to his work. Previous positions include Assistant Professor of Horn at Southwestern Oklahoma State University in Weatherford, Oklahoma, Professor of Horn at MidWestern State University in Texas, and scholar, teaching, guest, or assistant positions at the University of North Texas, Trinity College London (guest), Royal Northern College of Music (ABRSM Scholar), University of Wisconsin, and the College Conservatory of Music – University of Cincinnati. He has regularly maintained a studio of private students during his performance career and strives to always inspire students to reach their goals. He has guided students to further study programs, full-time employment in performing ensembles, and increased their joy of horn and music. Early development of horn players is his particular education goal. In summer 2019 Robert spent the summer teaching children in India and performing around the country for a charity.
After the India project Dr. Fant traveled to Europe to perform the premiere of "Variations" at the 51st conference of the International Horn Society. 2019 also saw Robert performing as a guest artist and judging competitions at several of the regional horn workshops around the United States.
Dr. Fant's performance in the United States, Asia, South America, and Europe has led to positions in orchestras, recitals, recording, and solo work. Previously he has held the position of principal horn with the London Mozart Chamber Orchestra, Atlantic Classical Orchestra, Teatro Municipal de Santiago, Guiyang Symphony, and section positions with the Philharmonie der Nationes (Berlin), Auckland Philharmonia, Verbier Orchestra, and the Symphony Orchestra of India. This work has been in conjunction with playing as guest or extra with orchestras such as The Halle, BBC Philharmonic, National Center for the Performing Arts (Beijing), Taiwan National Symphony, London Philharmonic Orchestra, Hessisches Staatstheater Wiesbaden, Thuringer Symponiker, Saalfeld-Rudolstadt, Staatstheater Hannover, Boston Pops, San Antonio Symphony, Indianapolis Symphony, Dallas Wind Symphony, Memphis Symphony, Arkansas Symphony, Oklahoma City Philharmonic, Portland Symphony, LSO (London), Royal Ballet (UK), Opera North (UK), BBC Wales, RSNO (Scotland), BBC Symphony, Bavarian Orchestra (Germany), and an apprenticeship with the Vienna Philharmonic under Wolfgang Tombock. These experiences have led to collaborations with great conductors, soloists, artists, and an admiration of how music can change the world.
Dr. Fant is currently an in-demand freelance hornist performing across the world regularly with ensembles, presenting recitals, and master classes. Recent projects have included recording with the Dallas Winds, performance and touring with Symphony Orchestra of India, solo performances across the USA and Internationally, master class and performances in Taiwan, and chamber music projects with Cor'ano. Cor'ano is an ensemble that performs works of standards and commissions for horn, soprano, and piano. The group can regularly be found on concert stages, masterclass settings, and organizing outreach programs.
During this orchestral work Dr. Fant has maintained a regular schedule as a recitalist, soloist, and chamber musician. As a former finalist (and the only hornist to that point) for the Gold Medal Competition, He has been fortunate to perform as a soloist / recitalist with increased frequency. He is also a past finalist of the Haverhill International Soloist Competition, Carnegie Hall ACJW Fellowship, WAMSO competition, and the ASTRAL competition. Recent recital engagements include the Steinway Artist series, Wigmore Hall concert series, and the Aspen Music Festival Recital series. He can be found on recordings with Deutsche Grammophone, NAXOS, BBC Radio, BBC TV, REAL TV, Medici Records, University of Michigan Records, Reference Recordings, Klavier Records, and NPR Radio. He has been a part of winning a GRAMMY, Lesser Foundation Award, and a Royal Philharmonic Society award. He is also the only horn on the SONY Film "The Tattooist" and was multi tracked to create the score. As a soloist, he has performed with Denton Orchestra, National Orchestra, North England Institute Orchestra, and chamber premieres at Wigmore and with Eric Ewazen in the USA. His current recording project will be a CD of new music for horn, soprano, and piano. This project will launch Cor'ano as an established ensemble that creates, commissions, and performs new works for this instrumentation.
His BM is from the University of Michigan, MM from College Conservatory of Music, Diploma from New England Conservatory, and DMA from the University of Wisconsin. His primary teachers are Froydis Ree Wekre, Randy Gardner, Jerome Ashby, and Louis Stout.